If you find yourself feeling like you need more time, by the time you are done reading this blog post, you'll be able to find 5-10 more hours per week. Many times we procrastinate the hard things we need to really get done. We say we are busy with certain items but we never realize how much time it is taking and if there is an effective way to reduce the time it takes to get done.
The Ultimate Time Management Tool
The Ultimate Time Management Tool includes three systems that will help you save time. These systems are the time audit, freeing up your time and putting yourself first. You'll learn how to eliminate the tasks that are holding you back and keep you from achieving your goals.
Step 1: Conduct a Time Audit
The first step is to analyze where all of your time is currently going. I highly recommend doing a time audit and tracking how much time you are spending on each task for a few days. Every year I do a time audit using toggl.com and it always surprises me how much time I am wasting scrolling on social media or watching TV. I also usually find opportunities to delegate and tasks that I really shouldn't be doing. This always improves my productivity and helps me improve my calendar and planning.
Look back at the last week or do a time audit and answer the following questions.
What are you currently spending a lot of your time doing?
How does this make you feel?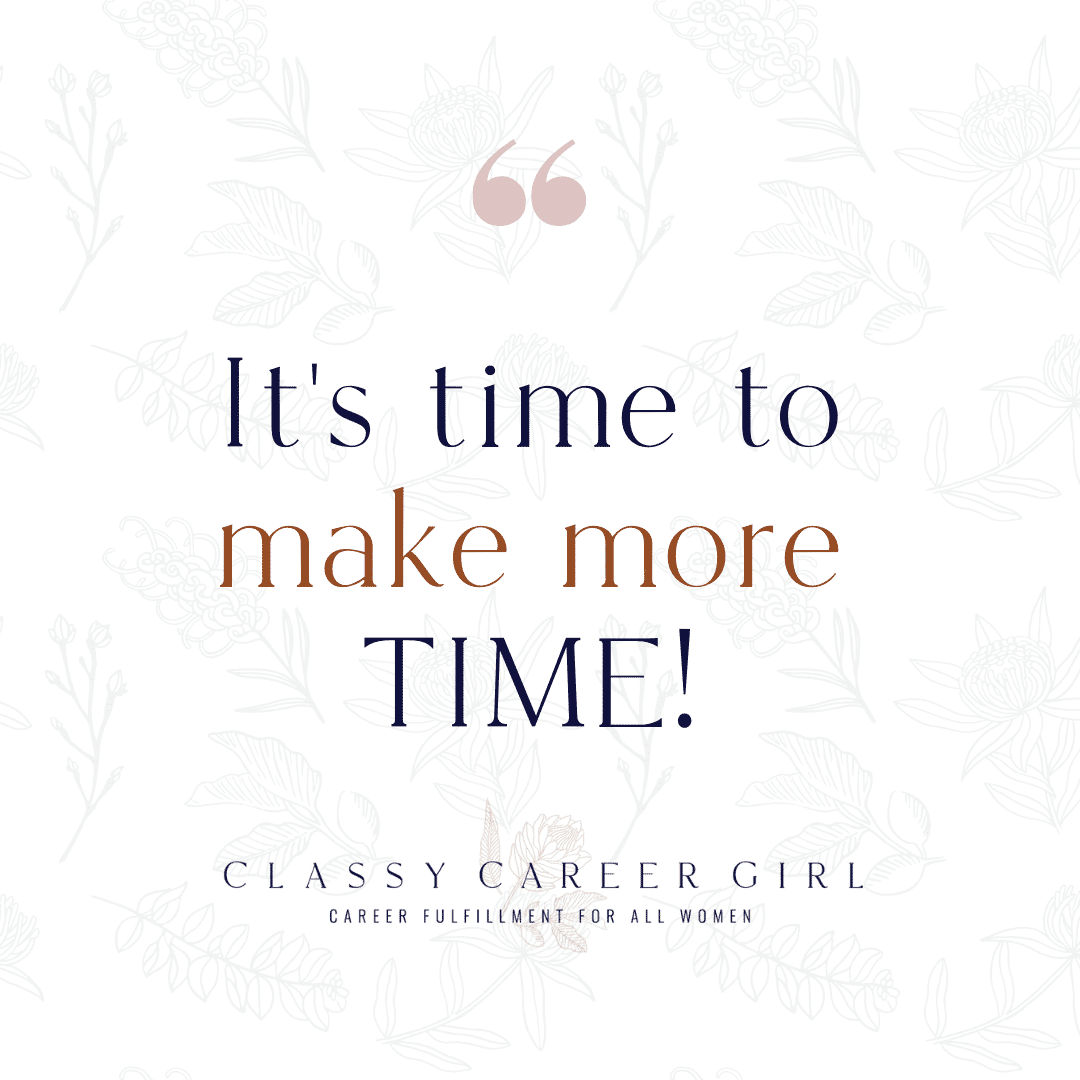 Step 2: Free Up Your Time
Now that we have audited and analyzed our time and we've seen where most of our time is going and how it is making us feel, it's time to make more time! Your next task is to brainstorm ways to free up 5-10 hours per week.
Here are some ideas that I have done when I feel like I don't have enough time to reach my goals:
Setting that alarm and waking up earlier.
Delete apps from my phone so I stop social media scrolling.
Asking for help and delegating a task to someone else in my family or my team.
Removing tasks from my to-do list. Just saying no and only focusing on my priorities. Asking myself, "Is this task really important to me or can I delete it?"
Creating better systems. For example, creating a system for breakfast so my family knows what to eat and doesn't need me.
Now it's your turn. How can you free up 5-10 hours per week?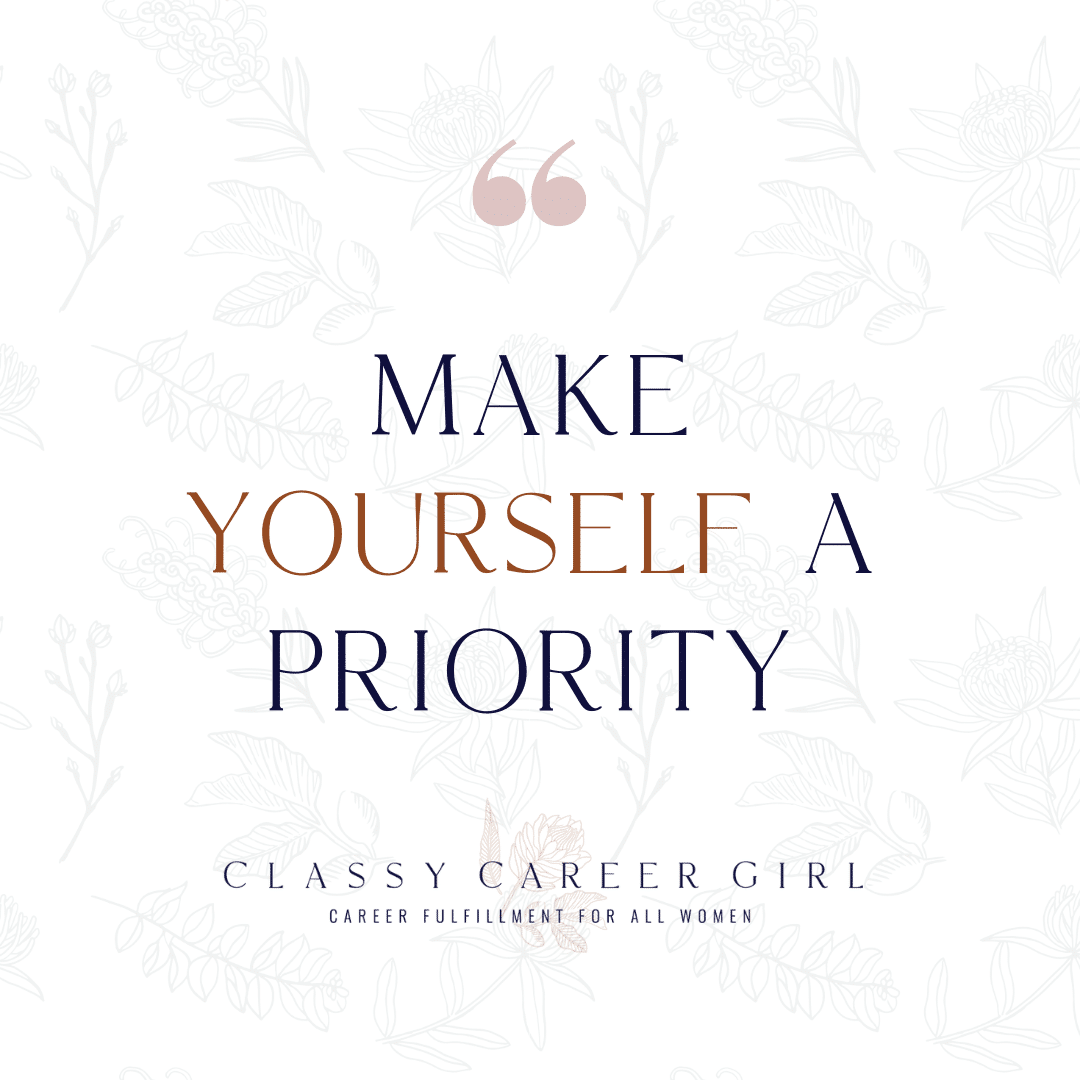 Step 3: Put Yourself First
It's also important that we make sure and schedule YOU first. It's easy to get in the habit of just doing what others want us to do rather than putting ourselves first. But, when we have more energy and are putting ourselves first, we can serve better. So put yourself first!
Putting yourself first looks like giving yourself 15 minutes to read a book with a hot cup of coffee. It could be taking a bath or making sure you book that doctor's appointment. The only way you can be happy and fulfilled is if you are making sure you are making yourself a priority. You deserve this!
What are things you can do to take care of yourself?
How can you schedule YOU first in your schedule?