What are you looking forward to after this quarantine is over?
Let's have a quick recap of Day 1 and 2 of our Productivity Challenge.

Day 1: We talked about your routines and schedules. When it comes to just taking small baby steps to control your day, it all starts with the moment you wake up. I've also shared some question to ask  yourself if you are stuck figuring out your daily routine.
Day 2: The focus is on creating our daily habits and to-do lists. I've shared my lists with you and the 4 things to do each day on your daily to-do list template.
Today is day 3! We are focusing today on your vision and moving forward with your plan. So let's dive into it!
Subscribe on your favorite platform below: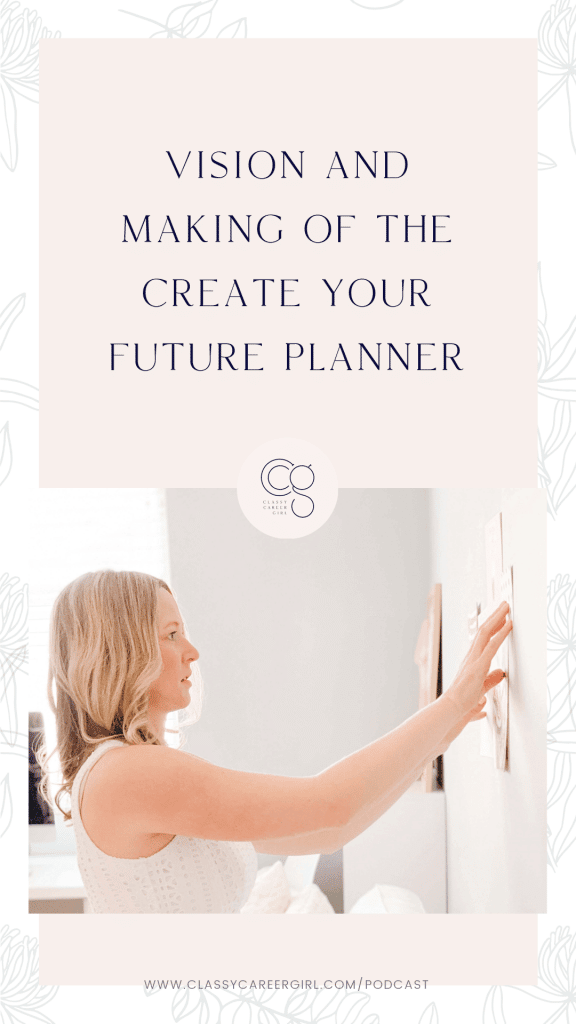 Day 3: Vision and the Making of the Create Your Future Planner
Our world has been flipped upside down. Our dreams seem so very far away. I know COVID-19 ruined a lot of your plans and it feels impossible to get back on track. So do you have to give up on your dreams and goals? How do you move forward now?
Here's what you need to know during this uncertain time. Plans can change. Dreams don't. You cannot give up on your dreams. We may just need to pivot a bit and change your plan. This is what I recommend doing every 90 days anyways. So it's perfect time to re-evaluate your vision and your annual plan right now.
You may need to create a new goal and that's ok! You have changed a lot over this last month. Your priorities have changed. Your values and beliefs may have changed. Your career may have changed. But you ARE going to be ok! You will get through this.
What's more important now more than ever is that you have a vision for where you want to be when this quarantine is done and real life resumes.
I'm envisioning where I want to be in October 2020. I am envisioning a birthday party bash for my daughter's 6th birthday in June and pool days this summer with margaritas. I have to have HOPE and see a vision of where I am headed and I want you to have that too!
4 Questions to ask yourself for vision:
What do you want to create in the future?

When you imagine completing your goal, what does your life look like?

What words or phrases represent your life when you've achieved your goal?

Why do you want to reach this goal?
Your Action: Share in the comments what you are looking forward to in your future and where you want to be in October 2020. For example, I want to increase my savings by 10% and read 20 books by October. 
These planners are my passion project! I make no money on them but I can't live without them myself so that's why we are doing a pre-order. So let's chat about the making of the Create Your Future Planner because truly, it's all about my VISION.