11
Jun
Today's topic is such an important one and a question I get asked all the time!! People ask me all the time, please provide a checklist so that I know what I need to do to build a successful business. Well, today I am going to give you the 3 most important pieces. Pay attention to these 3 things and you'll be submitting your resignation letter very soon.
3 Critical Pieces That Must Be In Place To Have a Successful Business
Question that came in from a reader:

I'm looking for more information on how you "know" you'd be able to quit your corporate job and run your business full time.
Anna's Answer:
Today, we are talking about how you "know" you'd be able to quit your corporate job and run your business full time.
I knew my income was growing and I was going to quit at the first of the month, then I got pregnant and couldn't do anything for 3 months. I went with my gut and knew when I got pregnant I wouldn't go back after maternity leave so I gave myself a long runway. At least 8-9 months to prepare. Even though I really wanted to stick with the original plan and quit on Jan 1st but Mila was due June 1st. So I could get maternity benefits and time off through Aug 1st.
1) You need financial projections. Ideally 6-month savings. You need a way to accept payments and a business bank account
2) You need an active community of entrepreneurs to support you.
3) You need a viable business idea that people will pay for. You should have tested your business idea and create a beta produce ot service solving a problem.
Subscribe on your favorite platform below: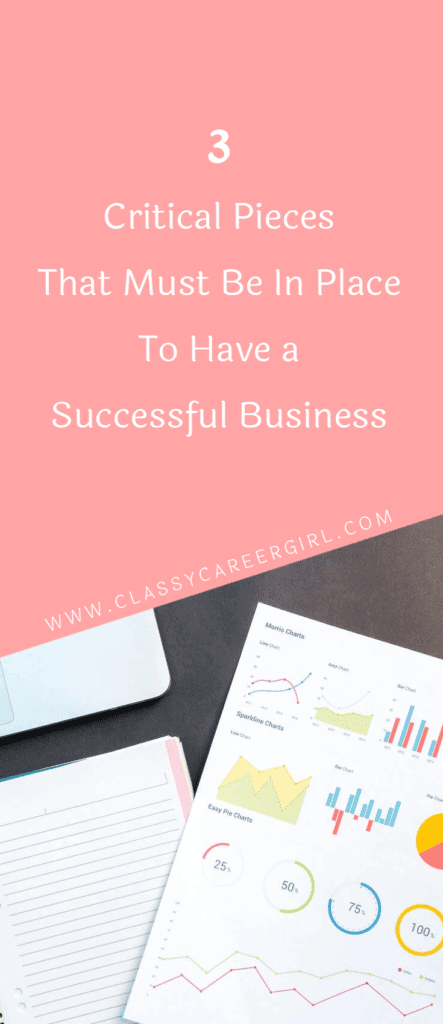 You may also like these episodes:

Anna is the founder of Classy Career Girl, named by Forbes as one of the top 35 most influential career sites of 2014. She helps millions of women design and launch their dream careers, businesses and lives through her website, online courses and social media channels.

Latest posts by Anna Runyan (see all)