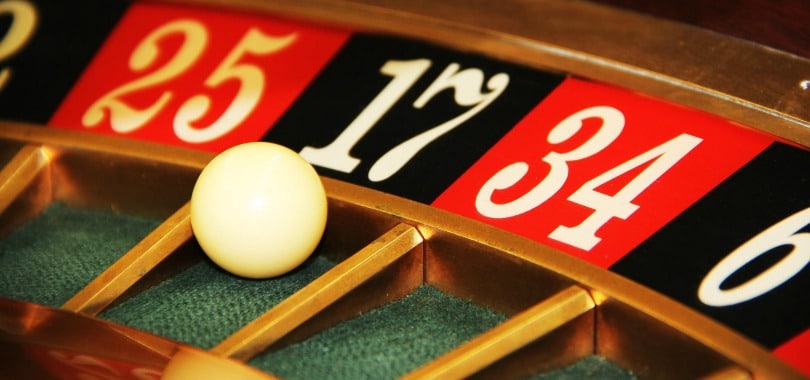 16
Mar
Trip to Vegas in your future? Why not practice first? Winning in online gambling can come easy or hard depending on how much you know about the game. This rule works in brick and mortar casinos, too.
For beginners, learning the strategies from expert players is an excellent first step to take. There are plenty of casino websites that offer free games. These free games are purposely for new players to practice before betting with real money.
Slot machine games or video poker games ultimately can be played by anyone. These are games of chances where players hit the button and wait for the combinations to show up the screen, which determines whether they've won or not.
Where Do I Start?
Before a player starts gambling, first determine which games you wants to play. Each game has strategies of its own so this is very important. Once a game is determined, the player can start practicing it for free online. There's always a free version of the game in online casinos as it is one of the ways they attract customers.
Practicing the chosen gambling game for free in an online casino will make the player understand the mechanics. It is where they can make as many mistakes as they want without losing real cash. There is also beauty in playing on multiple sites for free as well.
What Games are Easy to Learn?
 Slots
These gambling games are probably one of the easiest because they do not require experience although they require a great common sense. In the brick and mortar casinos, these are the machines that have been dubbed as "one-armed bandits". They have a lever (as the arm) which you need to pull to run the reels. The results are randomly generated by a program called the RNG (Random Number Generator).
Video Poker
You will be dealt with five cards which you will have the opportunity of replacing by drawing new ones from the deck. You choose your bet and simply press the "Deal" button. If you get a match on the card you bet, then you win.
Bingo
Oh yes! That popular gambling game that's been around for ages is one of the easiest to learn. You purchase your bingo cards and simply mark the numbers as they are announced. When you successfully formed the B-I-N-G-O word, you shout "BINGO" to let the caller know you've won. This is in the brick and mortar setting. Online, it works the same way except you do not shout, unless you want to be weird.
Keno
One of the most popular lottery games where you don't need skills because the results are all based on luck. You purchase a lottery card and mark the numbers you think will come out. That's it!
How Much Do I Need to Invest When Starting?
You can spend as little as $5 to as much as $200,000 to play a gambling game online or in the brick and mortar casinos. But there are other casinos that can offer newbies as low as $2 to start. Some have free plays that let new players learn the game first before signing up for real money gambling.
Investment of cash depends on the game you play and how well you know the game.
How Much Time Does It Take to Learn?
The time it takes to learn a game depends on the type of game you choose. For example, learning to play slots will take you no longer than 24 hours. In just one or two hours, you will understood the mechanics. But, if you are playing mind games like Poker, this may require you studying your opponent and getting tips from experts.
The reason why mind games like Poker are harder is because strategies are not fixed although the rules and mechanics are. Each player can come up with their own strategy which another player may not know and vice versa. Studying how your opponent plays his hands is one great way to beat this game.
Why You Need to Practice
The obvious answer to this is because you do not want to end up losing tons of cash. Practicing will not only hone your gambling skills, but will also let you come up with your own strategies of how to play your games. It helps you contemplate how much you can risk in one game and how much you plan to win. Practice helps you lower your risks and increase your chances of winning.
How Gambling Can Help Your Career
Professional gambling is different from compulsive gambling. People who make a living out of gambling are called professional gamblers. One of these guys is Phil Hellmuth, one of the "kings" in the poker world.
Professional gambling is a controlled way of gambling, it is not throwing money away. Gamblers, like Phil Hellmuth, have put in lots of practice hours to get to the point of professional gambling.
Now, I'm not saying you should become a professional gambler, but can gambling be helpful to your career? Here are my personal tips:
First, remember that gambling is a game of chance and risks. In any career, there will always be risks to face and chances to take. The key is to prepare ahead of time, so you are ready to take the appropriate risks.
Second, gambling is all about creating the best strategies in order to succeed. For us to succeed in our career ventures, we need to take a closer look at our strategies and sift through which ones worked and which did not.
And third, gambling is a challenge of time and money management. Professional gamblers make sure they don't lose it all on one bet. They decide how much they are willing to throw away and how much they want to win back.
A professional gambler, once he's hit his winning limit, stops and calls it a day. He then returns the next day, well rested, and ready to play another round with a limit of how much he can lose and how much he hopes to win that day always in mind.
In our careers, we need to master these challenges of time and money. We need to make decisions of how much we are willing to invest on something or on someone in order to get our business or career moving.
Latest posts by Lor Mancera
(see all)