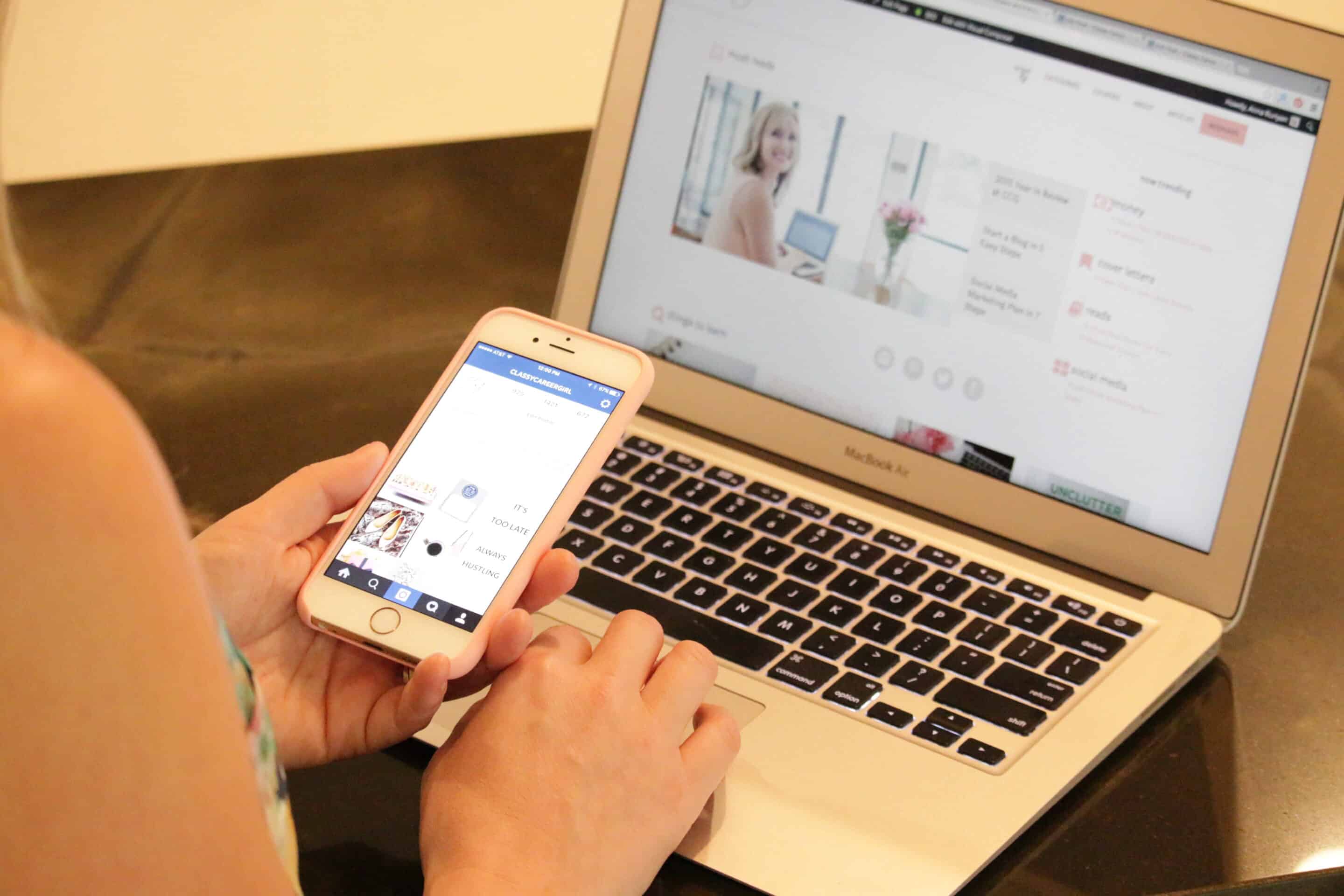 09
Jan
Happy weekend! Time to get caught up on what you missed for the week and do a little learning to get one step closer to making your dream life happen this weekend!  From traveling abroad to finding a job on Twitter, we've got lots for you to check out this weekend.
Here's What You Missed This Week at CCG:
4 Critical Questions to Ensure a New Job in 2016: The vast majority of people will stay stuck in the same job next year. Here are 4 questions to help you move past your fear and into a new job this year.
I Need Alone Time at Work: Here is how to handle the day when you are an introvert working with extroverts.
21 Business Books You Should Read in 2016:

 If there is one thing that will move your business forward in 2016, it's getting the right education and investing in yourself. The good news is that the investment doesn't have to be huge because these 21 business books are all you need.
Best Websites to Job Search Online: There are thousands of job sites on the web right now and most people waste a ton of time doing a job search online. Our goal is to make the most of what little time you have. The more jobs you apply to, the better your chances! So here are our top five websites to help you job search online.
7 Ways to Land a Job With Twitter:

 Think LinkedIn is the only social media platform for job searchers? Think again. Twitter is becoming one of the best social media sites to land a job.
4 Benefits of Getting a Business Coach: 
My business coach made me dream bigger and really made me see all that I was capable of. Sometime you just need someone who believes in you to push you on to bigger and better things. That is why I highly recommend that you also get the support you need to help you become the woman that you are capable of. 
The Beginner's Guide to Getting Booked at Speaking Events: Speaking is an excellent way to spread your message to multiple people at once. If you are a business owner, it's also a great way to sell your programs and services. Instead of speaking to each person individually, you can speak to multiple people at once and actually save time and make more money helping people and making a difference. When you start speaking, word starts spreading and people refer you to other people to speak.  You just have to get the ball rolling and the rest is easy.
5-Step Email Help Guide:

 So, your inbox is overflowing. It's stressing you out. You have pages of unreturned emails and you don't think you will ever keep up.  You also have a bad habit of constantly checking your email and you know it's not helping your productivity at work. So, how can you be more productive and smarter about managing your email inbox throughout the day?
Why Every Successful Woman Should Live Abroad: Here's the thing about going global: It's about BECOMING cut out for it. If you're looking to thrive in your career or change it up, then living aboard is the exact thing you need.
Things to Learn This Week:
Free 7-Day Challenge: New Year, New Career, No FEAR! T
his free challenge by our friend, Christie Mims, is the one BIG thing you need to do if you want to get a new job in 2016.  Thousands have signed up already – make sure you don't miss out!
Free Webinar: How to Start a Freedom Business: Classy Career Girl CEO and Founder, Anna Runyan, will teach you the 5 steps to ditch your day job and transition into a profitable, freedom-based business.
Guide:

The Corporate Rescue Plan Business Plan Template. A quick start plan with everything you ever need to learn about when building a new business including the 5 P's to your ideal business including your Purpose Plan, Promotion Plan, People Plan, Profit Plan and Product Plan.
Online Course: Love Your Career Formula Prep School. Prep School is designed to get you ready for your career change. Whether you want to change industries, companies or start a business, Prep School is designed perfectly to get you ready. This previous live event is now recorded for you so you can get started on the entire course immediately.

Latest posts by Anna Runyan
(see all)