With billions of videos being created and published every day, YouTube is a social media platform you can easily

promote your business

on. To many, it's a marketer's paradise where the opportunities to grow are endless. The only question now is how to

create a successful YouTube channel

. Some may say it's difficult, but it doesn't have to be that way with these essential elements on-hand.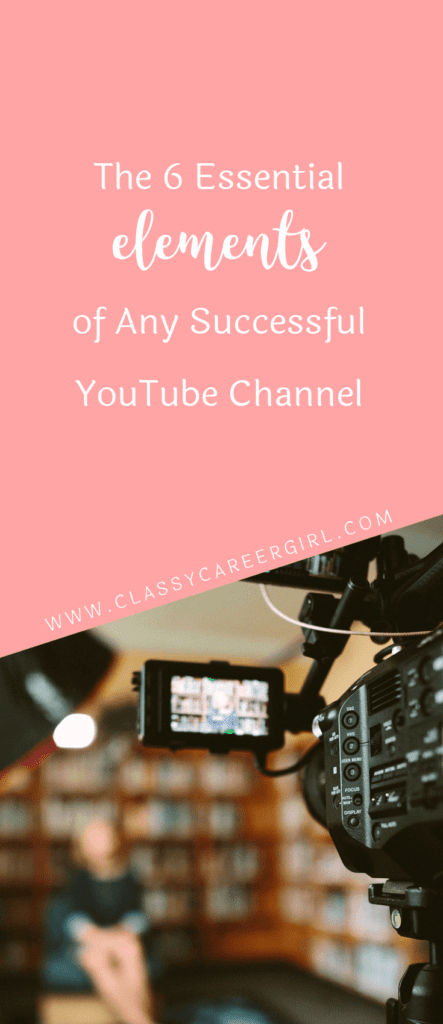 The 6 Essential Elements of Any Successful YouTube Channel
1. Branded Logo
When you launch your channel on YouTube, one of the things you needed to do is to create an extraordinary branded logo. Your logo represents the overall style of your channel. At the same time, it's an effective way for viewers to easily distinguish your channel from your competition. A little tip: your logo should be aligned according to the type of content you're producing and keep it simple.
2. Compelling Introduction
Viewers approximately lose their interest in a video around 5 seconds or less. That's the reason it's a must for every YouTube channel to have a compelling introduction. This will be your way to

influence the audience

to stay on your channel and watch more videos.
3. Call-to-Action (CTA)
A Call-to-Action's main purpose is to convince the viewers to do something. And in this case, you want them to subscribe to your channel and support your brand. With the help of a witty Call-to-Action, you can assure that your viewers will engage on your CTA before leaving your channel.
Where is the best place to include your CTA? Results always differ depends on the content of the videos. The best way to know is to test it and see how your audience will respond to it.
4. Related Videos and Subscribe Link
Everyone's goal is to keep their audience hooked on their channel. But no matter how interesting or compelling you made their content or call-to-action, people will always have a reason to leave your channel. One of the simplest ways to keep your audience is by offering more videos to watch if they subscribe to the channel.
5. Suitable Background Music
Background music helps to set the mood and establish an emotional connection to your viewers. It's beneficial, both for you and the viewers. But you need to keep these two things in mind in incorporating music into your video.
1) Make sure you're allowed (legally) to use that music. While Youtube lets you use patented songs in your videos, you can't monetize off them and Youtube won't promote your video. Go for copyright-free music, which you can find in the Youtube video editor and loads of places online for free.
2) Pay attention the music volume on the content. If your video contains picture presentation, loud background music is acceptable. But if your video contains an oral presentation, turn the volume low for the background music to make way for the voice in the presentation.
6. Video Equipment
Lastly, and certainly not the least, video equipment. YouTube is all about video, so you need the highest quality possible. The key to achieve this is within the video equipment you use. For example, for videos with mostly picture presentation, choose a camera that creates nearly professional photographs (DSLR quality). Use editing tools (like Photoshop) to create that effect you want to achieve. On the other end, if you're making vlogs, a portable and lightweight camera is a good option.