Keep reading to be inspired by one of the REAL classy and ambitious ladies who are driving change, inspiring others and making the world a better place. The more we know that other women are making the impossible possible, the more empowered we will be that we can do the same.
We were ecstatic to see how excited you all were to read about our top 20 Classy Career Girls of 2015 so we wanted to dive even deeper into even more working women making a difference in 2016.
In this interview, we meet Katarina Yzel, Founder of Business Support On Hand, a business that helps entrepreneurs like you take control of their business, without the stress. Katarina has a team of Virtual Assistants, Graphic Designers & Web Designers who can assist you onsite or virtually to get "stuff" done. She also specializes in the Personal Development of women, helping them remove fears, anxieties & overwhelm by clearing their filters at a cellular level. The technique she uses is scientifically designed for females to re-frame their entire view of the world, themselves, and others.
Name: Katarina Yzel
Titles: Business Owner/Founder of BSOH, Personal Development Creatrix for Women.
Facebook Pages: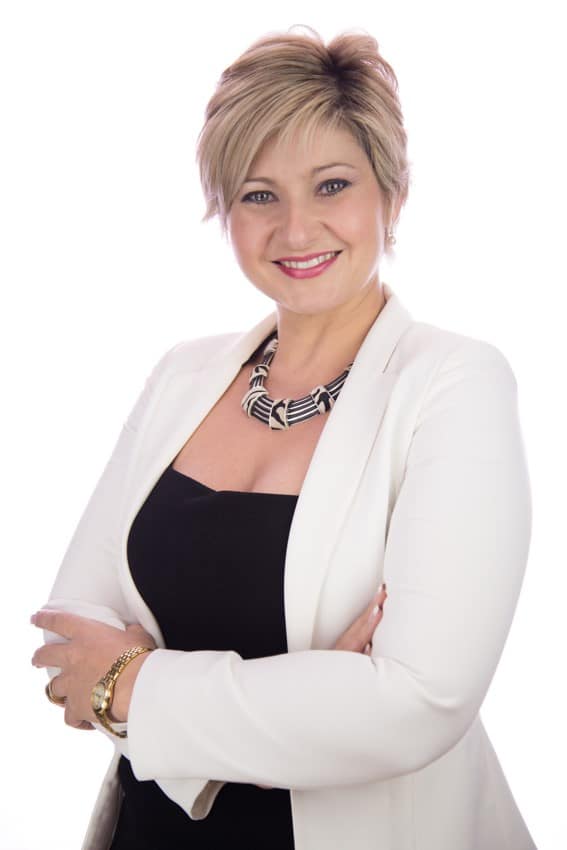 What were you doing before running your own business?
My interests, experience and studies are in the film & television industry. I was brought up in Brisbane and it was too hard to get into the Film & Television industry up here because it was too small. So I moved to Sydney and started working in Advertising.
After a year there, I started working for the major Australian television network Channel 9, and loved it. I was in the studios, met sooo many famous actors and artists, and I also worked for the leading television travel show Getaway.
How did you get this idea/concept of your business?
Well, down in Sydney I fell in love with my now husband. My family was all in Brisbane and I really missed seeing my baby nephews grow (especially because I was a first-time aunt and was missing out on the whole experience). My husband always wanted to move to Brisbane and hated seeing me so upset (I would cry for 3 days after returning from a holiday back home) so at the drop of a hat, we just moved!
I did a little bit of freelancing with production companies in Brisbane and the network stations, but work was not constant enough. So for a regular income, I thought I'll use my admin skills and be a temp working for a few recruitment agencies. I only took on small contract jobs (from 1 day to 8 weeks maximum) and I loved that because I was meeting so many different people, learning so much about how different industries worked and learning new systems. I did it for 2 years so you can only imagine how many different workplaces I went into in those years!
Then, I thought when I had babies, I would love to do something like temping,  but I wanted to work from home. I had no idea what it was called, something like an "onsite/offsite administration assistant". So I started up a website, called myself "admin support on hand" (because I'm there "on hand" whenever they needed me) and hoped for the best.
What was your main reason, or your mission, at the outset?
My family.  I wanted to set something up so I could look after them, have the flexibility and an income so I didn't have to work away from my babies.
I had no clients when I started up my business and I had no idea where to find them. I randomly received a phone call from a lady who said she was looking for a "virtual assistant" and she wanted to meet me. When she explained to me what a Virtual Assistant was, I realized THAT is what I was creating with my business! She asked me to contract for her as a VA and I learned how to get clients, and the different skills a VA needed (which I realized greatly differs to an office admin).
I again learned new systems, met so many people and I loved it. Pretty soon I was off getting my own clients and building up my business.
If you are to hire an employee, what would you look for in a candidate?
I do personality profiling to see what kind of people are suitable for the role I need.  I look for people who are loyal and willing to learn. Mums are fantastic because they need that flexibility around children and I'm all for supporting mums who just want to go out and do something for themselves.
What's your goal for your business?
I have two businesses. One is Business Support On Hand and the other is my Creatrix and Personal Development business. My focus is currently on the business that does Personal Development. I love seeing women grow internally and become strong and confident.
As for BSOH, It's a great business and it can grow soooo big. I can see it can grow quite big, having a real office space and full time employees with thousands of clients … but I need to get it up there. Ideally I would love to find someone who can make that happen while I build my PD business. BSOH has so much potential.
What are you doing to make that goal possible?
I'll be seeing a business strategist to get the right advice for BSOH and someone who can give me correct direction to grow. It's also about finding the right person who wants to make it their mission to grow the business. I need a Business Development Manager.
What is unique about your business?
There is no other like it in Australia!  Sure there are VAs, then there are Graphic Designers but there is no "Business Support" hub. BSOH really is a one-stop-business-shop where all your tasks can be completed by professionals. I haven't expanded it to the other departments yet as the demand has not been there (such as recruitment, photography, etc.) as my only form of advertising is Word Of Mouth and that attracts similar business to what I'm currently doing. However, when I do start advertising, I'm sure it can grow that big.
What advice can you give to those just starting out in their business ventures?
Just learn as much as you can and start small. You will make mistakes so it's better to have less clients to make mistakes on, than too many. After finding a few clients, you will find a niche that is right for you.
See what the demand is in your clients' industry, listen to your clients and see what they would like to do for their business… then learn what they want done and fill that demand. That's how I started doing Facebook Business pages… I had a client say to me that there are a lot of older entrepreneurs who are not familiar with Facebook and don't know what to put on their pages… so I did courses to learn Facebook for business and I got a whole heap of new clients almost instantly.
If you do the right work for the right clients, they will be bringing new work and new clients to you.