Are you looking for more clients? Want to know how to increase Instagram followers organically? After you've identified your ideal client and have your offer set up, you'll need more potential clients to consume the great content you keep posting.
If you know that your ideal client's are already on Instagram, this post will be a great step for you to understand how Instagram has changed and the new strategy for growing your Instagram account organically for FREE!
This is important because Facebook and Instagram Ad prices have increased so it's more important than ever to focus on free and organic ways to build your brand and business. This step will help you succeed in the long term and is a major reason that my business is growing 12 years after my very first blog post!
You can download my FREE weekly plan template here and get started feeling less stressed and overwhelmed about your week ahead!
How To Increase Instagram Followers Organically For Free
Instagram is a roller coaster right now. It is not the same social media platform that it used to be. If you are frustrated with the lack of growth, remember that you do already have some followers.
Even if you have 100 people following you right now, answer all of their questions now. Make a connection and personally reach out to every single one.
Reach out to 5 followers per day and see how you can help and see if they have any questions you can ask about your business topic. Tell them about your free PDF or free sessions you offer.
Sometimes small is good. There is a benefit to developing the connection when it is smaller.
Step 1: Make Sure You Have a Business Instagram Account
It's important to separate your personal accounts and your business accounts. I have a separate your personal life and your business.
Most friends and family who follow you personally don't need to see all your business posts. Also, that way it's easier to delegate content for your business account as your start to grow and build your business.
Remember, your Instagram profile is not a hobby. You need to treat it as a business and that means having a real business account.
Step 2: Your Instagram Profile Should Attract Your Ideal Client
Your Instagram Profile bio should pop out at your ideal client. It should tell your ideal client a problem that you can solve.
Your list builder should also help your ideal clients build trust with you. Just having a ton of followers is not going to build your business. Remember to use their language and create content for what they are going to be looking for. This is why market research is so important to know what your ideal client is thinking!
By the time you actually get on a call with your client they should have consumed so much content they have trust in you and want your service or product. So that's why your social media is so important!
You might think this is a waste of time to focus on your bio since you just want more followers. But, no one is going to follow you if they don't like what they see on your bio.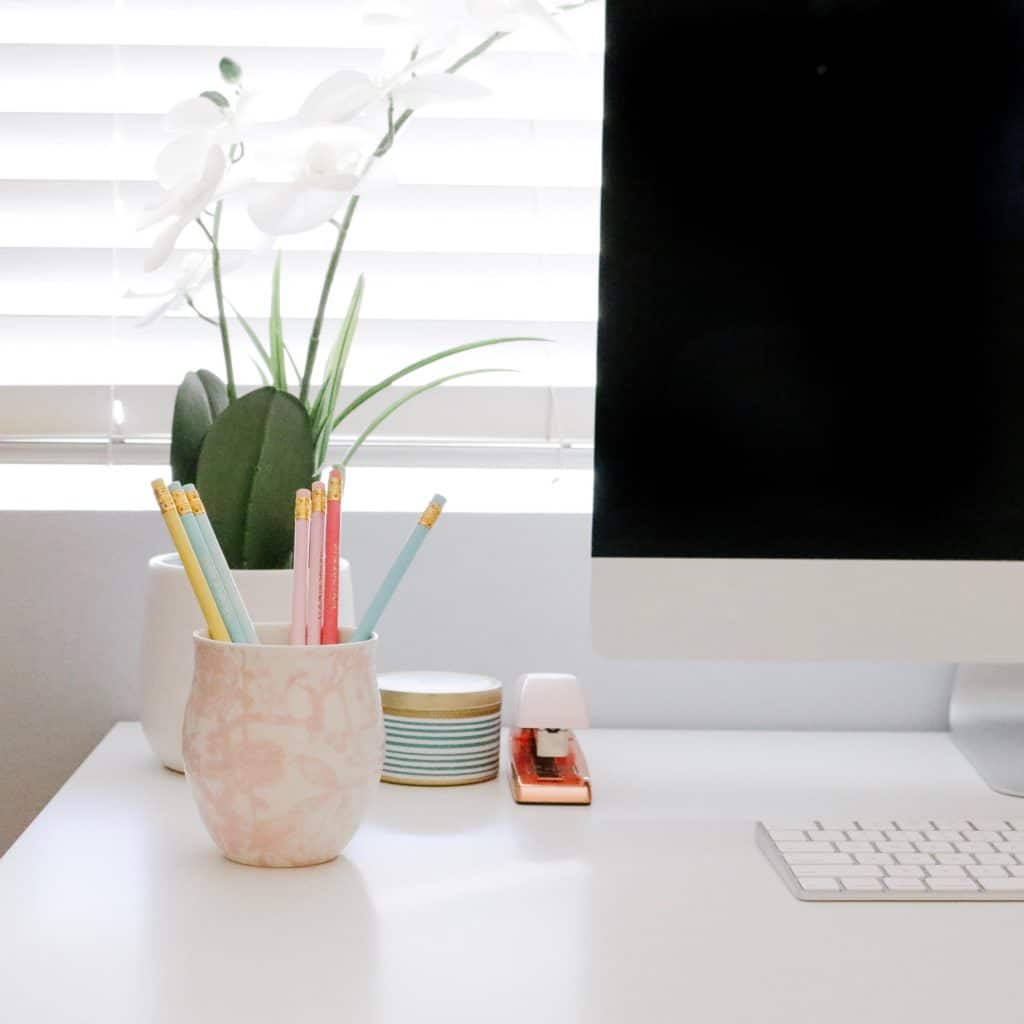 Are you looking to go from employee to entrepreneur and be able to build a profitable business? Click HERE to download my Resignation Action Plan.
Step 3: Spend Time Networking On Instagram
Stop posting and start networking! A big mistake I see new entrepreneurs make on Instagram is spending hours creating content and then not having time to actually engage and network on the platform. Remember to spend at least 30 minutes per day networking.
Go out to other accounts and start leaving genuine comments on other people's instagram profiles that are your ideal clients. You can find them by finding other brands who may be your competitors or other accounts that attract your ideal clients. Go through who follows those accounts and start networking with them.
Step 4: Instagram is all video these days.
IMPORTANT: Instagram is no longer a photo site so you must start transitioning your image posts into reels. The posts that have done really well in the past, re-do them into reels.
Instagram is in control and can change things any time they want. This is another reason that you want to focus on building up a website and email list for the long term so it doesn't matter if these social media platforms change their algorithms, you are in control!
Also remember that Instagram posting isn't a revenue generating activity. Think back to where you got your clients before and do more of what is working! You could be spending a lot of time on Instagram when your real revenue generating activities are referrals and reaching out to partners.
To summarize, there are some big mindset and strategy changes that need to be made to win on Instagram these days. Remember, to focus on networking and creating videos. If you do these two things, you'll be standing out and growing your account quickly and easily.
I can't wait to hear about the dream clients you found from Instagram!