Hashtags are used mostly on social media sites, which rocketed to fame on Twitter. Now you can use them on other social media platforms, such as Instagram, Facebook, and Pinterest. Instagram hashtags offer a way for users to easily navigate to topics of their interest.
You need a list of your go-to hashtags that you can use on the majority of your photos to gain likes and new followers interested in your business. This translates into new potential clients all because you used the right hashtag. We recommend making a list so you can quickly copy and paste it whenever you need them.
100 Instagram Hashtags To Help You Gain More Likes and Followers
MOST POPULAR HASHTAGS
1. #photooftheday
2. #igdaily
3. #igers
4. #picoftheday
5. #instapic
6. #instamood
7. #instagood
8. #bestoftheday
9. #instadaily
10. #photo
11. #love
12. #smile
13. #happy
14. #instalike
15. #tbt
FOOD
16. #food
17. #yummy
18. #foodie
19. #delicious
20. #foodoftheday
21. #foodporn
22. #nomnom
23. #cleaneating
24. #vegan
25. #breakfast
26. #lunch
27. #dinner
28. #dessert
29. #foodgasm
30. #organic
31. #vegetarian
32. #Italian
33. #pizza
34. #chinese
35. #sushi
HEALTH AND FITNESS
36. #instafitness
37. #beastmode
38. #gym
39. #instafit
40. #lifestyle
41. #diet
42. #wellness
43. #getmoving
BUSINESS
44. #social
45. #branding
46. #socialmedia
47. #sales
48. #entrepreneur
49. #entrepreneurship
50. #marketing
51. #branding
52. #tech
53. #business
54. #giveaway
55. #discount
56. #smallbiz
57. #success
58. #businesswoman
59. #businessOwner
60. #businessTrip
61. #businessCard
62. #launch
63. #digital
64. #career
65. #goals
INSPIRATIONAL
66. #truth
67. #reality
68. #quoteoftheday
69. #quotes
70. #quote
71. #quotesdaily
72. #reminder
73. #instaquote
74. #positive
75. #staystrong
BEAUTY AND FASHION
76. #fashion
77. #style
78. #nofilter
79.#swag
80. #fashionista
81. #beauty
82. #ootd
83. #outfitoftheday
84. #shopping
85. #dress
TRAVEL
86. #travel
87. #life
88. #sun
89. #beach
90. #summer
91. #vacation
92. #vscocam
93. #sunset
94. #sky
95. #nature
96. #amazing
97. #fun
98. #travelGram
99. #loveToTravel
100. #travelDiary
[RELATED: 10 Tips On Using Instagram For Business]
9 Easy Steps to Increase Your Instagram Followers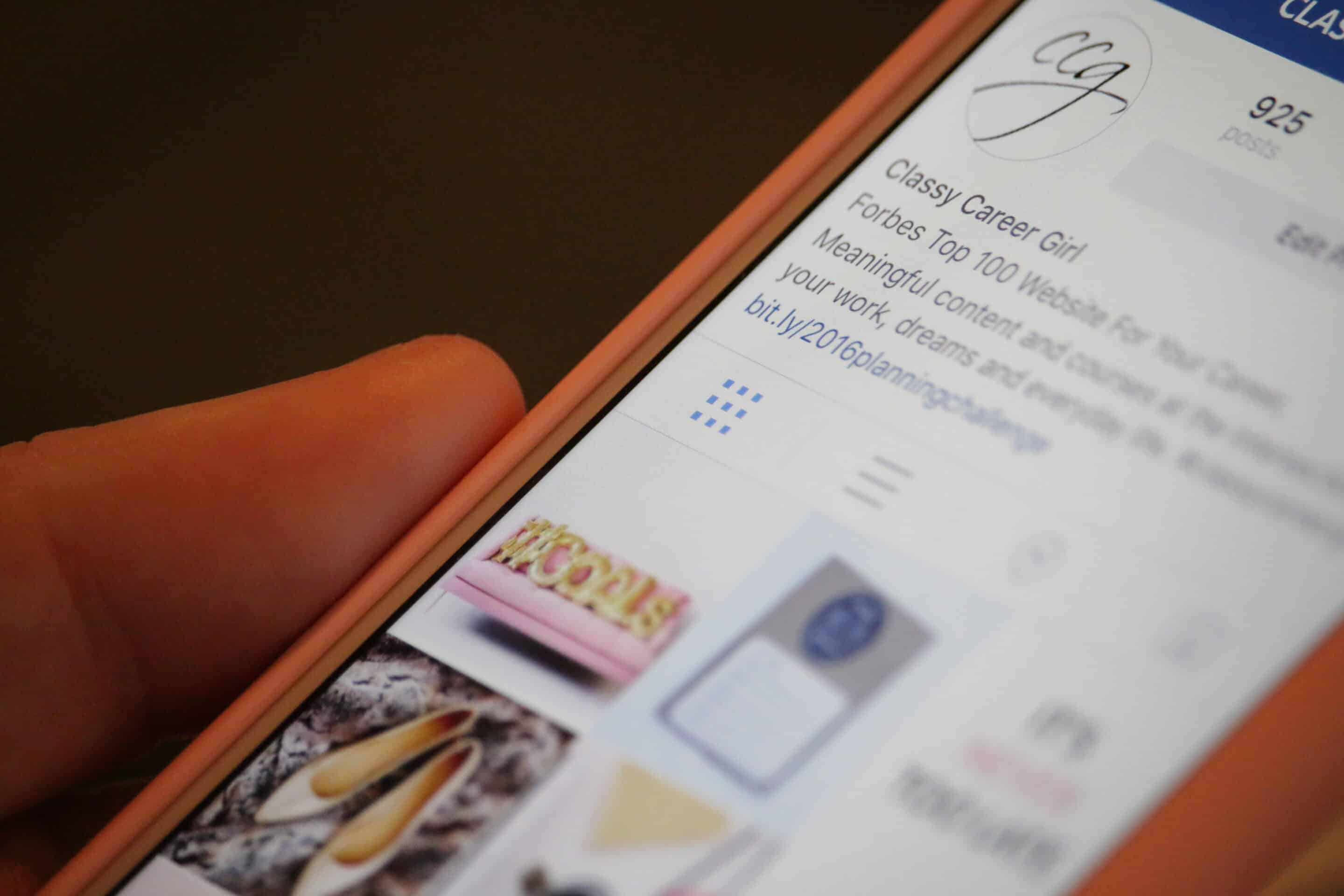 Step 1: Find out what your people want and give it away.
This is the biggest way that we have grown our account. Every month we try to host a giveaway with a brand. But even when we were at 1,000 followers, brands would give us free stuff to give away so it is always worth it to ask! Either spend the money to purchase something to give away or reach out to brands to see if you can give something of theirs away.
Step 2: Don't automate. Be real.
When I stopped the automated liking, I thought my follower count would rapidly decrease. Just the opposite! It kept on growing. Spend the time to comment and like your ideal client's photos. BE real! Think of it as networking at an event. Don't rely on automation.
Step 3: Get in an Instagram pod ASAP!
If you are ready to commit to Instagram, then the Instagram pod will help you stay accountable to posting daily as well as increase your engagement.
Step 4: Don't be afraid to test, change and grow!
Once you register as a business account, you can check your analytics. See what works and what doesn't work. Stop doing what doesn't work and do more of what does get the engagement that you need.
The more engagement, the more people will see your photos. Post photos that get engagement. If you've been doing things one way for awhile, don't be afraid to change things up and try new photos!
Hint: Quote photos always do the best for us!
Step 5: Stick to a schedule.
Grab your calendar and every single day add a spot on your calendar for Instagram posting. It should take no longer than 10 minutes and once you already have some content on Instagram, it takes just 1 minute to recycle something that did well in the past. Instagram does not have to take a lot of time but you do have to stay consistent. Getting a calendar reminder is always what helps me stick to a consistent schedule.
Step 6: Utilize Instagram stories.
Document the behind-the-scenes of your company and allow people to get to know you. Don't' worry about it being perfect because it disappears in a day! Every day, try to capture 1-2 stories or videos of what you are doing in your business or personal life. Be real and have fun!
Instagram loves when you create stories and if people are watching your stories, Instagram will show your Instagram posts to those people too! Plus, you can now link from stories in business accounts which is a huge WIN!
Step 7: Treat Instagram like a blog.
Change your mindset. Instagram is the new website. Treat it like a daily blog.
If you have a website and are blogging, those blog posts need to get on Instagram. Instagram is even easier than blogging so it's perfect if you are just getting started. Take any written content you have, add a photo, and post it on Instagram.
Don't shoot for a ton of traffic on Instagram, it won't happen. Instead, focus on building your brand and being a spot where people love to come back to your profile and obsess over your photos and read all your text. If you have blogs already, take the same content and post it daily on Instagram.
Step 8: Use linktr.ee
This is a free website that will allow you to create a special page to link your Instagram URL to. This way you don't have to constantly change your link in bio. You can have a variety of options for your viewers to click on to check you out! I recommend having a lead magnet and a blog post at least.
Step 9: Get professional photos done.
They are worth the cost. Many times it's not even that expensive!! You'll want some photos of you that you can recycle and reuse over and over again. I did this 2 years ago and I am still using a lot of those same photos because I loved them!
Your brand will take off and Instagram will take off when you have photos you love to share. So get photos you love to share whether that is getting them taken or buying photos that you are happy with. It's worth it and often not that expensive.