Smoothies are great for outdoor refreshments or even as dessert in the house. Tired after a workout? Have a smoothie. In the middle of writing a speech for an upcoming event? Take a break and have a smoothie. Here are my favorite smoothie recipes that are healthy for the whole family.
The 7 Best Smoothie Recipes You'll Want to Blend Immediately
1. Banana Ginger Smoothie
For those who love ginger, this smoothie from Prevention is the kick you need in the morning to wake up and get ready for an excellent day. This smoothie can be your replacement for coffee or tea if desired.
To prepare this, you need the following ingredients:
– 1 sliced banana
– ¾ c or 6 oz of vanilla yogurt
– 1 Tbsp. honey
– ½ tsp freshly grated ginger
Combine all the ingredients and blend them until smooth. This makes two servings.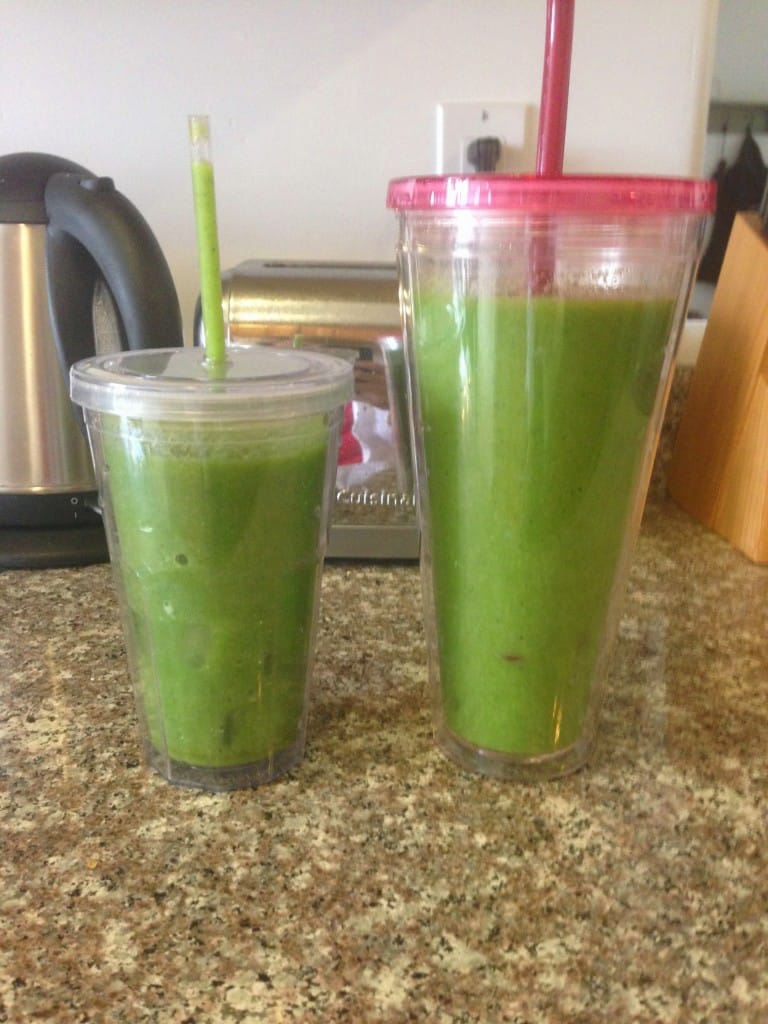 2. Fruit Smoothie
This smoothie from Martha Stewart is your daily dose of fruit to really give you a healthy start in the morning. We always had a few spinach leaves as well to make it even healthier!
You'll need the following ingredients:
– 2 navel oranges
– 1 c frozen raspberries
– 1 c frozen blueberries
Peel oranges and remove pith. Cut them into chunks. Blend the ingredients until smooth. This makes two servings.
3. Endless Energy Smoothie
I hit the wall in the afternoon and this smoothie by AllRecipes.com keeps me going. I love the kiwi and pineapple in it. Two of my favorites.
Ingredients:
– 1 c almond milk
– 1 c fresh spinach
– 1 kiwi, peeled and chopped
– ½ c chopped pineapple
– ½ c ice
Blend all ingredients together until smooth. Makes one serving.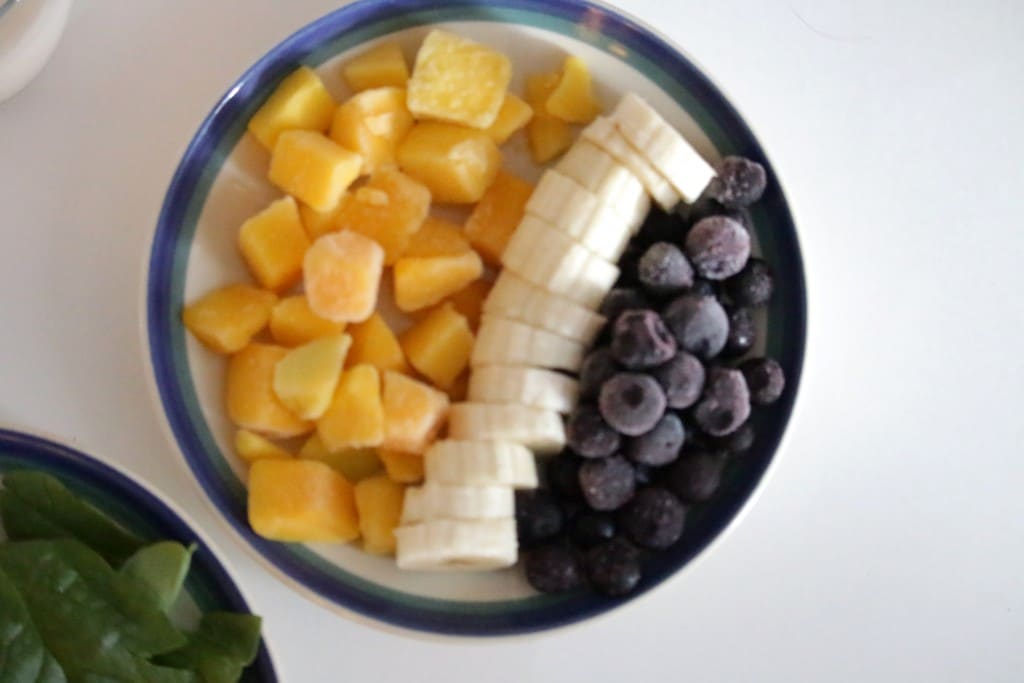 4. Peanut Butter and Banana Smoothie
AllRecipes.com is the creator of this delicious smoothie that's the perfect healthier replacement for that peanut butter and jelly sandwich. You'll need the following:
– 1 banana
– 1/8 c peanut butter
– ½ cup soy milk
– 2 Tbsps. Honey
Make one serving with this delish smoothie. Simply blend all ingredients until smooth.
5. Creamy Mango and Coconut Smoothie
We love mango and coconut in this smoothie by BBC Good Food. This is the afternoon treat I need to stay focused during our busy workday. Actually, I am going to make this today!
Ingredients:
– 200ml or ½ tall glass of coconut milk
– 4 Tbsps. of coconut milk yogurt
– 1 banana
– 1 Tbsp. ground flaxseed, sunflower and pumpkin seed
– 120g or ¼ bag of frozen mango chunks
– 1 passion fruit (optional)
Mix all ingredients into a blender (except the passion fruit if you have it) and blend until they're smooth. And if you've included passion fruit in your ingredients, cut it in half and scrap off the seeds on top. This makes for one tall glass serving or two short tumblers.
6. Berry Oat Breakfast Smoothie
This Berry Oat Breakfast smoothie from Creme De La Crumb is delicious! Here are the needed ingredients:
– ½ c old fashioned rolled oats
– 1 c milk (you can add more if needed)
– ½ c frozen berries (of your choice – blueberries, raspberries, etc.)
– 3 Tbsps. honey (or to taste)
– 1/3 c vanilla yogurt or greek yogurt
– ¼ c ice
Add all ingredients into a blender and blend until smooth. This makes 1 or 2 servings.
7. Green Detox Smoothie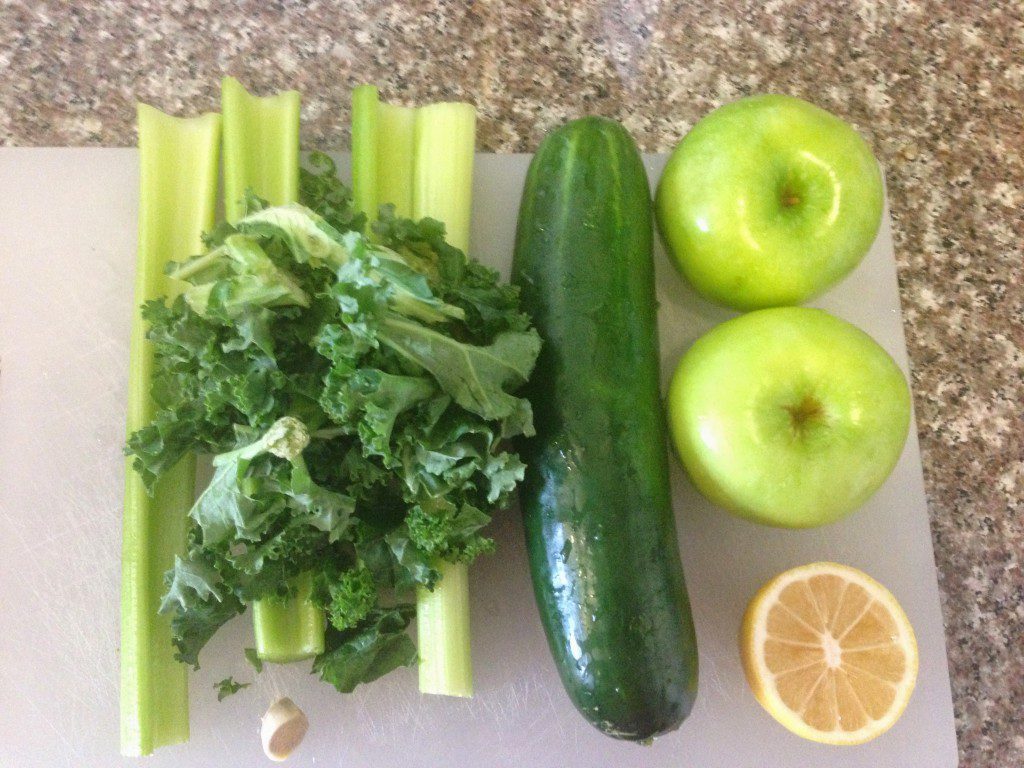 This
Green Detox smoothie

from Running to the Kitchen, has all the greens to give you the energy you need to get through your busy workday.
To prepare:
– 1 stalk kale, stem removed, preferably lacinto/Tuscan kale
– 1 c baby spinach/greens
– ½ lemon, seeds removed, skin on
– ½ inch piece of peeled ginger
– 3-inch piece of peeled cucumber
– ¼ c fresh parsley
– 1 pear, peeled and chopped
– 1 spring mint leaves
– 1 packet Daily Good Greens powder
– ½ c water
Mix all ingredients and blend until smooth. Makes two servings.
Try these 7 best smoothie recipes and let us know what you think!