"Making Banana Pancakes, pretend like it's the weekend" (my husband sings that song every time I make these).  So I figured it was time to share my go-to recipe for banana pancakes that I make at least once a week.
It's delicious, healthy, paleo-friendly and most importantly, my daughter and husband LOVE it. I have to be honest. I am not one to repeat a recipe. I don't like making the same thing twice, so this was initially difficult.
Normally, I make eggs every morning so this is a special treat for those mornings we just can't start work right away and need to ease into the work routine. I was excited to find this recipe because growing up my favorite thing to order at the Original Pancake House was banana pancakes.
Warning: I like my pancakes less pancake-y and more crepe-y.  So these might be thinner than your normal pancake. They are also quicker to make this way! Less waiting and more eating!

Note: if you are craving something extra sweet, you have my permission to add in a few chocolate chips too.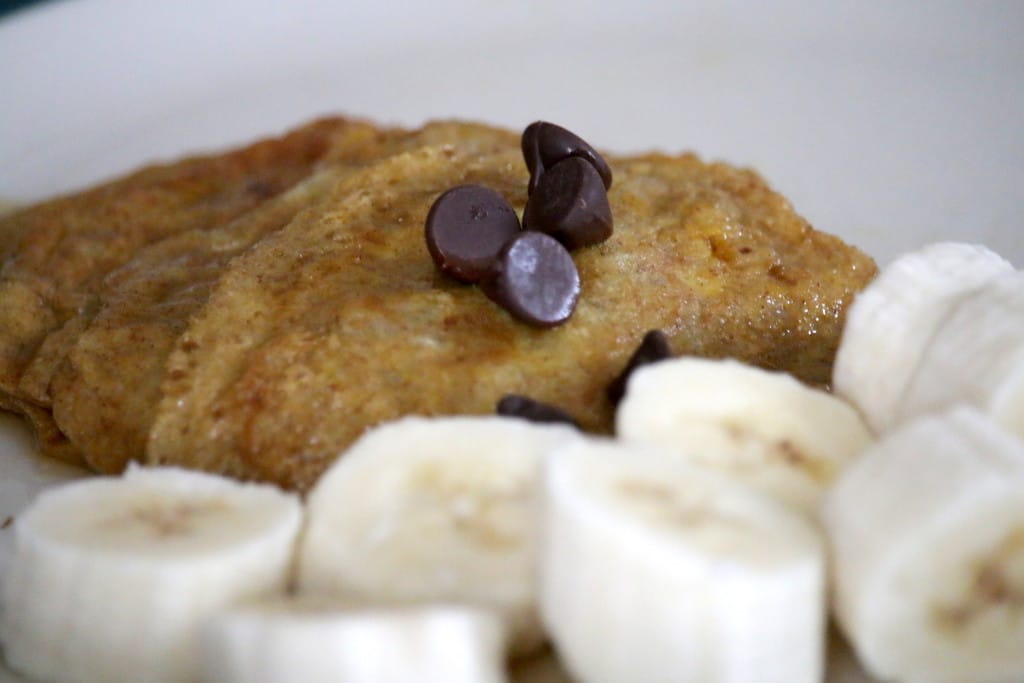 Banana Pancakes
1 mashed banana

3/4 cup canned pumpkin

3 tablespoons butter (1 tablespoon pre-melted)

1 tablespoon maple syrup

1/2 teaspoon baking soda

2 teaspoons pumpkin pie spice

2 teaspoons cinnamon

2 tablespoons vanilla

1/4 cup chocolate chips (if desired)
Steps to making the best banana pancakes:
Mix the pumpkin, eggs, mashed banana, maple syrup and vanilla.

Melt 1 tablespoon of butter and add it to the mixture.

Add in the cinnamon, baking soda and pumpkin pie spice.

Melt the butter on the skillet and pour the batter into desired pancake size on low heat. Add a few chocolate chips on top if desired.

Watch carefully.  Wait until they get light brown on each side and flip when ready.

Add maple syrup and enjoy!
What's your go-to morning breakfast treat?