I wanted to quit my day job. I needed to get out of a stressful work situation and make my business dreams come true.
Subscribe on your favorite platform below: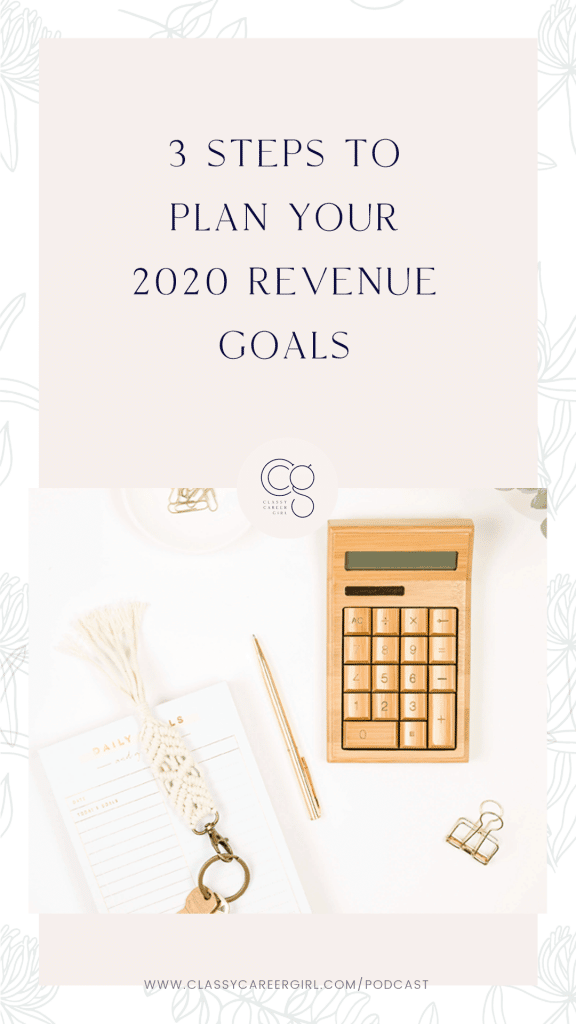 3 Steps To Plan Your 2020 Revenue Goals
1) Budget. What do you need?
It's really important to get a budget here. What do you make in your day job? What do you need to quit? What's your rent/mortgage? What are your bills? Cars? Taxes? Retirement? Childcare? Insurance? Benefits? This isn't about making a cheap salary. But we have to plan to take care of ourselves. You have to start somewhere.
2) Set annual, monthly and weekly targets.
Writing it down. Looking at it everyday will get your brain thinking of new ways you are going to raise that money. Make a plan for each week, each day, every day counts on the way to your goals! This helps you start seeing the money that you need to make in your bank account each week and gives you ideas on how to make it happen. Set metrics and look at them each week.
3) Believe it is possible.
Believe in yourself. Get yourself in a community of people who are making the money you want to make. Listen to podcasts. Learn new things.
"Whether you think you can, or you think you can't–you're right."

― Henry Ford
Resources:
"Employee to Entrepreneur" Success Path Webinar
Other Podcast Episodes You Might Like:
3 Ways to Plan For Profit in 2020
How Do You Make Your Next Career Move Your Best Move Ever!