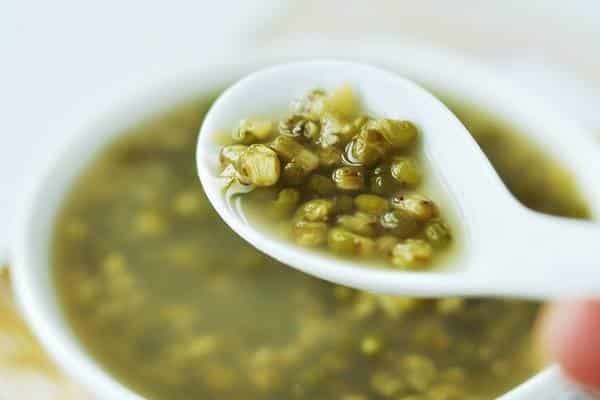 02
May
Have you ever run into the situation that you can't get into the exact same jeans you were in just 14 hours ago? I'm not exaggerating! This is exactly what happened to me a few years ago. My stomach felt like it was full of lard and when I finally forced myself to stand on the scale, I couldn't forgive myself for what I ate that week. The direct result was totally crushed self-confidence overnight.
Through extensive research, I realized that there's virtually no way for someone to gain that much fat overnight (Thank God!), and the only reason you could gain so much weight in such a short period of time was because of water retention.
So is it true that instead of getting fat, I was really just flooded…? Not really. The truth is that water retention, which I experienced, is simply a symptom of inflammation. And inflammation, according to Dr. Axe, is the root cause of almost every disease on this planet.
If you spot too much excessive fat at your middle section, it's very likely to be associated with inflammation as well. Excessive cortisol (the "stress hormone") generated by inflammation can be a risk factor for a host of diseases, including heart diseases, diabetics, estrogen dominance, and infertility, according to Holistic Nutritionist Robyn Sprigley.
Without a doubt, inflammation can lead us to trouble. What if there's one easy solution that can help you clear inflammation, remove loads of water weight immediately, calm your body and keep you safe from these diseases, would that mean a ticket to natural health and beauty?
This is what I'm showing you today: the long-standing superfood from Asia with mighty health benefits from A to Z: the mung bean.

Get Rid of Water Retention With This Simple Soup Recipe
What's So Special About Mung Beans?
For millennia, traditional Chinese medicine (TCM) has recognized mung beans as the golden solution to cooling the "inner heat" of the body – a symptom of inflammation and toxins within the body. By cooling inflammation and detoxing the body, mung beans help prevent and cure all sorts of diseases and symptoms, from acne to weight gain, sun stroke to high blood pressure. Generations of experience with mung beans have proven these benefits to be real, and that's why mung beans remain the pantry staple for most Chinese households.
Even further than TCM, Ayurvedic Medicine has praised their superb cleansing power for thousands of years, and Brittany Barret, the CEO of Daily Ayurveda, used mung beans to cure her Ulcerative Colitis – a digestive system disease – following the Ayurvedic principles she learned.
These tiny Asian beans aren't used very often in the western world, but when they are, they save lives. Each year in the United States, there are 700,000 people affected by Sepsis – a blood infection that attacks a person's major organs such as the brain, kidney, heart, and lung –  which has a 50% mortality rate. Inflammation is one of the major causes of Sepsis, and mung beans, during scientific experiments, have shown to increase the survival rate for sepsis by 40% by powerfully crushing inflammation.
Now after reading about the profound health benefits mung beans can offer, are you already wondering how you can easily incorporate eating mung beans into your everyday life?
The answer: it's simple.
First, remember that mung beans are available in most Asian grocery stores. You can either get them there or from Amazon.
Now let me show you the extremely simple recipe of the heavenly, calming, and healing mung bean soup – the most popular summer drink in China, especially for the summer. You can make it in bulk, drink it hot or cold, and one cup of soup is a great way to start a healthy day.
Here's the Mung Bean Soup Recipe:
Ingredients:
1. 80g mung beans
2. 8 cups of water
3. 15g sugar (optional)
Directions:
Step 1. Rinse the mung beans and make sure they are clean before cooking.
Step 2. Boil the mung beans on high heat. Once boiling, turn heat from high to medium and let it cook, covered. If the water line is too low, add water and gently stir the beans to make sure they don't stick to the bottom of your cookware.
Step 3. Cook for another 20-25 minutes until tender. Add sugar if you'd like.
Now embrace this new food that could help your body become healthier and cleaner inside. You'll really feel the difference instantly, and that'll be what makes you want to stick with it for a very long time.

Latest posts by Leslie Chen
(see all)