Do you spend hours in front of your closet every morning wondering what you should wear to work? Do you want to be inspired to turn your current closet of
work clothes

into something a bit more classy, yet fashionable?  I feel you, ladies! Office fashion should not be boring.
Today we are linking to our favorite websites for work clothes:

Corporatefashionista.com is a fashion blog for women professionals, executives, and politicians highlighting today's dynamic style rules by industry experts.

9to5chic.com is a blog founded by Anh. Anh expresses her personal style at work and some fun weekend outfits.
GalMeetsGlam.com is a source for inspiration that covers everything from fashion and beauty to home and travel. You can find some great inspiration for work clothes too.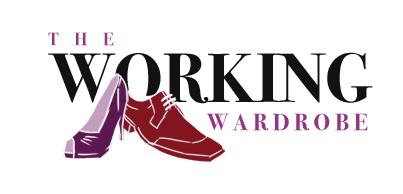 TheWorkingWardrobe.com is a series of publications and work fashion blogs written for the working man and the working woman – and their fashions. They share different styles and accessories for the office, how-to's, inspiration from what others wear to work, and finally how to put outfits together that are not only appropriate for the workplace but also complement your own personality.
Corporette is a fashion and lifestyle blog for women lawyers, bankers, MBAs, consultants, and otherwise overachieving chicks who need to look professional but want to look fashionable.

WorkChic ceaselessly searches for ways to help career-minded women look and feel great about themselves through fashion. Sophie Wood is the woman behind WorkChic, definitely a workwear and professional style destination for career women.

Inside Out Style mission is to help women look and feel amazing every day without stress and confusion. Imogen Lamport, a Melbourne Australia-based blogger and internationally certified image consultant, is the woman behind Inside Out Style. She works as a personal stylist, and she loves sharing her passion because she knows that image can be a key to confidence and empowerment for so many women.

FashionTag was founded by Dana Cristina Straut as an oasis of creation and inspiration for all fashion and beauty things, a diary of spotting trends and street style looks, latest fashion crushes and occasional rantings about certain hot fashion topics. She also shares some office wear ideas so you won't dress boring to work.

This Time Tomorrow is Krystal's personal blog. At This Time Tomorrow, you'll find a slew of her daily outfit posts, current shopping cravings and general musings about fashion and style.

Memorandum.com hope to illustrate that you can have a lot of fun with fashion within the confines of professional appropriateness. If you take a look through the blog, you'll see that those "confines" lie far beyond the gray pencil skirts and bland black suits you might typically associate with professional wear.
What are your favorite sites for work clothes? Do you have a great fashion blog that we should check out?  If so, please share!