Sure, there are shows to be binge-watched on Netflix, but there are also so many great books that we never have the time to read the rest of the year. Wondering what to read this winter? The best winter books are especially good to read while cuddling up in a blanket, holding a cup of hot chocolate, or on a sofa next to a fire.
These winter book picks are a little heavier than summer beach reads, but so perfect to cuddle up with.
If you are looking for what to read this winter, here are 10 amazing books that are perfect for hunkering down with this winter: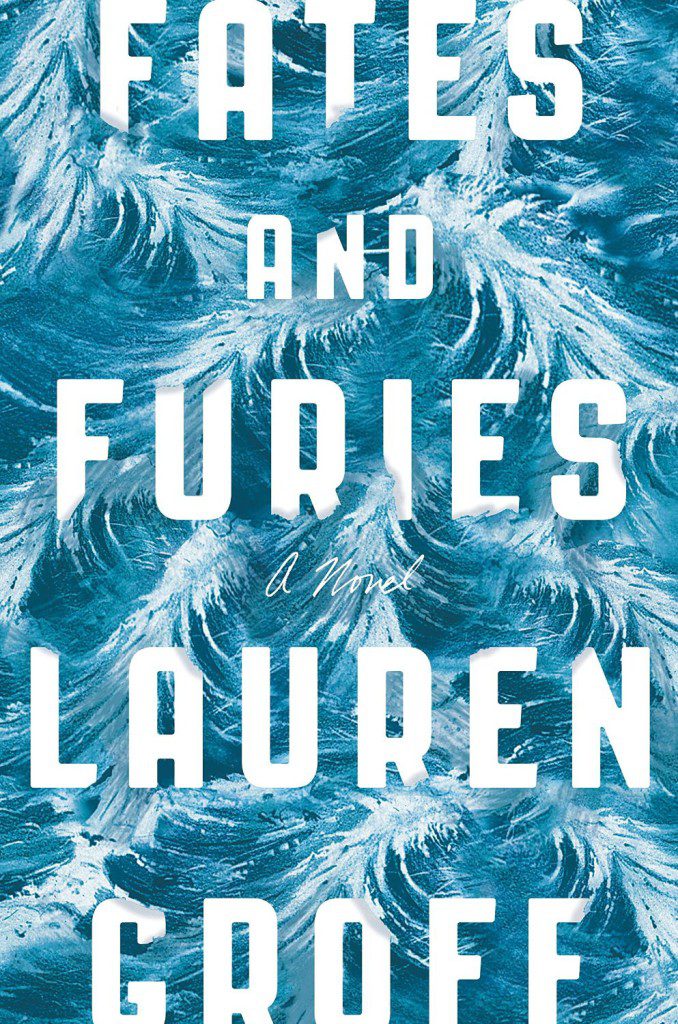 What to Read #1: 
Fates and Furies
by Lauren Groff
Synopsis:
Every story has two sides. Every relationship has two perspectives. And sometimes, it turns out, the key to a great marriage is not its truths but its secrets. At the core of this rich, expansive, layered novel, Lauren Groff presents the story of one such marriage over the course of twenty-four years.
At age twenty-two, Lotto and Mathilde are glamorous, madly in love, and destined for greatness. A decade later, their marriage is still the envy of their friends, but with an electric thrill, we understand things are even more complicated and remarkable than they seemed.
What to Read #2: 
The Girl on the Train
by Paula Hawkins
Synopsis:
A debut psychological thriller that will forever change the way you look at other people's lives.
Rachel takes the same commuter train every morning. Every day she rattles down the track, flashes past a stretch of cozy suburban homes, and stops at the signal that allows her to daily watch the same couple breakfasting on their deck. She's even started to feel like she knows them. "Jess and Jason," she calls them. Their life—as she sees it—is perfect. Not unlike the life she recently lost.
And then she sees something shocking. It's only a minute until the train moves on, but it's enough. Now everything's changed. Unable to keep it to herself, Rachel offers what she knows to the police, and becomes inextricably entwined in what happens next, as well as in the lives of everyone involved. Has she done more harm than good?
Compulsively readable, The Girl on the Train is an emotionally immersive, Hitchcockian thriller, and an electrifying debut.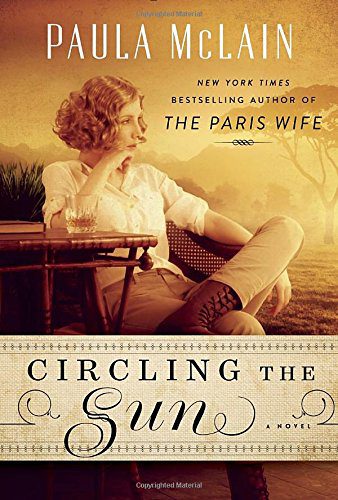 What to Read #3: 
Circling the Sun
by Paula McLain
Synopsis:
Brought to Kenya from England as a child and then abandoned by her mother, Beryl is raised by both her father and the native Kipsigis tribe who share his estate. Her unconventional upbringing transforms Beryl into a bold young woman with a fierce love of all things wild with an inherent understanding of nature's delicate balance. But even the wild child must grow up, and when everything Beryl knows and trusts dissolves, she is catapulted into a string of disastrous relationships.
Beryl forges her own path as a horse trainer, and her uncommon style attracts the eye of the Happy Valley set, a decadent, bohemian community of European expats who live and love by their own set of rules. But it's the ruggedly charismatic Denys Finch Hatton who ultimately helps Beryl navigate the uncharted territory of her own heart. The intensity of their love reveals Beryl's truest self and her fate: to fly.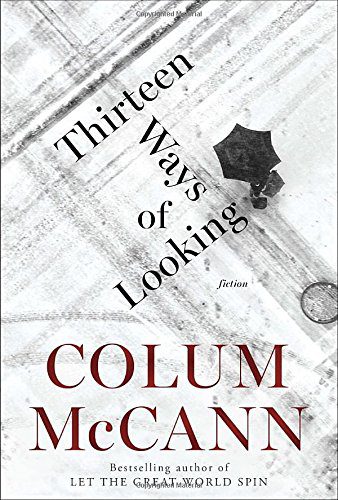 What to read #4: 
Thirteen Ways of Looking
by Colum McCann
Synopsis:
From the author of the award-winning novel Let the Great World Spin and TransAtlantic comes an eponymous novella and three stories that range fluidly across time, tenderly exploring the act of writing and the moment of creation when characters come alive on the page; the lifetime consequences that can come from a simple act; and the way our lives play across the world, marking language, image and each other.
Thirteen Ways of Looking is framed by two author's notes, each dealing with the brutal attack the author suffered last year and strikes at the heart of contemporary issues at home and in Ireland, the author's birth place.
Brilliant in its clarity and deftness, this collection reminds us, again, why Colum McCann is considered among the very best contemporary writers.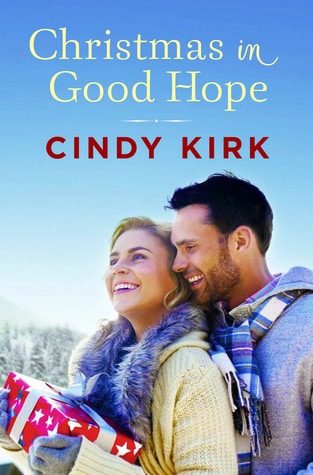 What to Read #5: 
Christmas in Good Hope
by Cindy Kirk
Synopsis:
Amaryllis "Ami" Bloom's cheerful smile greets everyone in Good Hope, Wisconsin. But her merry facade hides a dark secret she won't ever forget. Still, she throws herself into celebrating Christmas—and convinces her handsome, and stubborn, new neighbor to join her.
Beckett Cross, however, is determined not to celebrate the holidays. He moved to Good Hope to leave behind reminders of how he'd had it all…and lost everything. But it's hard to resist adorable Ami, the designated keeper of the small town's holiday traditions, when she asks for help with the Twelve Nights celebrations. And Ami has a hard time resisting Beck's soft Southern drawl and gentle eyes. Will a Christmas miracle give them a second chance at love and the hope to heal both of their hearts for good?
What to Read #6: 
Big Magic: Creative Living Beyond Fear
by Elizabeth Gilbert
Synopsis:
Readers of all ages and walks of life have drawn inspiration and empowerment from Elizabeth Gilbert's books for years. Now this beloved author digs deep into her own generative process to share her wisdom and unique perspective about creativity. With profound empathy and radiant generosity, she offers potent insights into the mysterious nature of inspiration. She asks us to embrace our curiosity and let go of needless suffering.
She shows us how to tackle what we most love, and how to face down what we most fear. She discusses the attitudes, approaches, and habits we need in order to live our most creative lives. Balancing between soulful spirituality and cheerful pragmatism, Gilbert encourages us to uncover the "strange jewels" that are hidden within each of us. Whether we are looking to write a book, make art, find new ways to address challenges in our work, embark on a dream long deferred, or simply infuse our everyday lives with more mindfulness and passion, Big Magic cracks open a world of wonder and joy.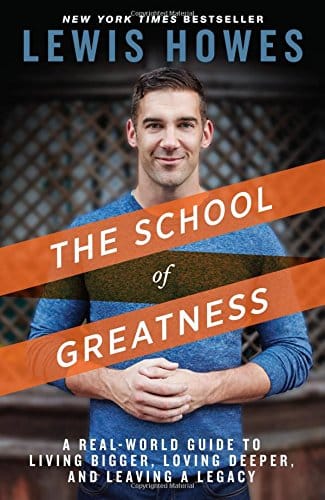 What to Read #7: 
The School of Greatness: A Real-World Guide to Living Bigger, Loving Deeper, and Leaving a Legacy
by Lewis Howes
Synopsis:
When a career-ending injury left elite athlete and professional football player Lewis Howes out of work and living on his sister's couch, he decided he needed to make a change for the better. He started by reaching out to people he admired, searching for mentors, and applying his past coaches' advice from sports to life off the field. Lewis did more than bounce back: He built a multimillion-dollar online business and is now a sought-after business coach, speaker, and podcast host.
In The School of Greatness, Howes shares the essential tips and habits he gathered in interviewing "the greats" on his wildly popular podcast of the same name. In discussion with people like Olympic gold medalist Shawn Johnson and Pencils of Promise CEO Adam Braun, Howes figured out that greatness is unearthed and cultivated from within. The masters of greatness are not successful because they got lucky or are innately more talented, but because they applied specific habits and tools to embrace and overcome adversity in their lives.
A framework for personal development, The School of Greatness gives you the tools, knowledge, and actionable resources you need to reach your potential. Howes anchors each chapter with a specific lesson he culled from his greatness "professors" and his own experiences to teach you how to create a vision, develop hustle, and use dedication, mindfulness, joy, and love to reach goals. His lessons and practical exercises prove that anyone is capable of achieving success and that we can all strive for greatness in our everyday lives.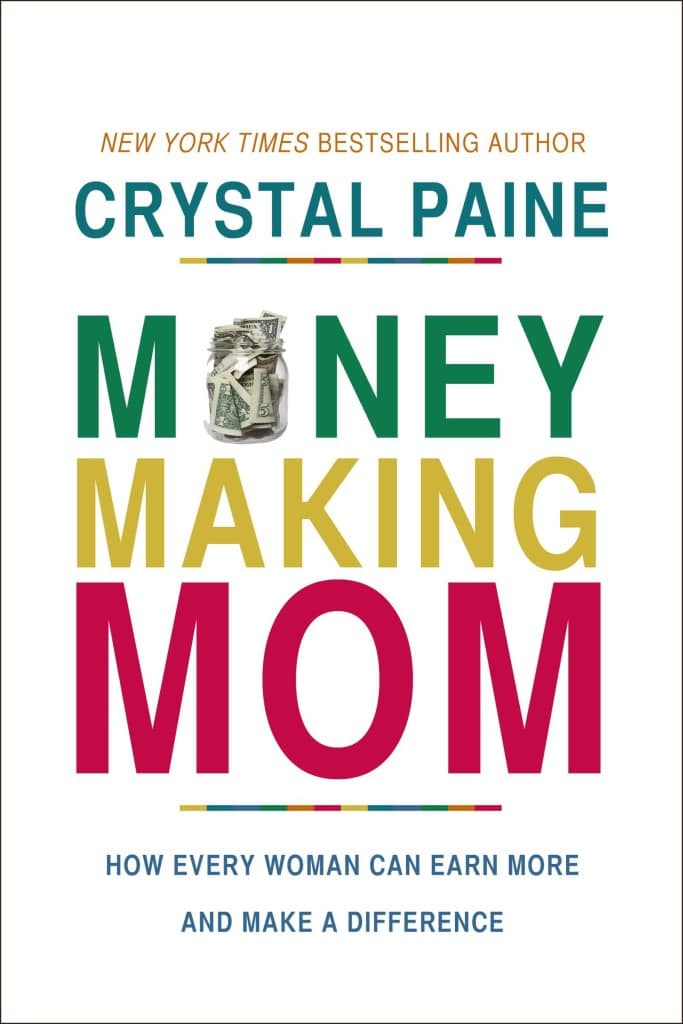 What to Read #8: 
Money-Making Mom: How Every Woman Can Earn More and Make a Difference
by Crystal Paine
Synopsis:
Entrepreneur, author, and popular blogger Crystal Paine shares the secrets of building income at home, using real life examples from her own journey in becoming a money-making mom as well as the stories of other women from all walks of life. The nuts and bolts of how to make more money from home are revealed in clear steps that can be immediately and easily put into practice.
But more than just a how-to book for earning extra income, The Money-Making Mom is a challenge to dream big and create a pathway for life. Paine offers examples and insights about what "finding your purpose" can look like in family, career, and service to others. Readers will find inspiration and hope for a life that's more than "just getting by," one driven by vision and the freedom to bless others generously.
What to Read #9: 
In Some Other World, Maybe
by Shari Goldhagen
Synopsis:
In December 1992, three groups of teenagers head to the theater to see the movie version of the famed Eons & Empires comic books. For Adam, it's a last ditch effort to connect with something (actually, someone, the girl he's had a crush on for years) in his sleepy Florida town before he leaves for good. Passionate fan Sharon skips school in Cincinnati so she can fully appreciate the flick without interruption from her vapid almost-friends-a seemingly silly indiscretion with shocking consequences.
And in suburban Chicago, Phoebe and Ollie simply want to have a nice first date and maybe fool around in the dark, if everyone they know could just stop getting in the way.
Over the next two decades, these unforgettable characters criss-cross the globe, becoming entwined by friendship, sex, ambition, fame and tragedy. A razor-sharp, darkly comic page-turner, In Some Other World, Maybe sheds light on what it means to grow up in modern America.
What to Read #10: 
Girl Before a Mirror
by Liza Palmer
Synopsis:
The author of Conversations with a Fat Girl—optioned for HBO—returns with the hilarious and heartfelt story of a woman who must learn how to be the heroine of her own life-a journey that will teach her priceless lessons about love, friendship, family, work, and her own heart
An account executive in a Mad Men world, Anna Wyatt is at a crossroads. Recently divorced, she's done a lot of emotional housecleaning, including a self-imposed dating sabbatical. But now that she's turned forty, she's struggling to figure out what her life needs. Brainstorming to win over an important new client, she discovers a self-help book—Be the Heroine, Find Your Hero—that offers her unexpected insights and leads her to a most unlikely place: a romance writers' conference. If she can sign the Romance Cover Model of the Year Pageant winner for her campaign—and meet the author who has inspired her to take control of her life—she'll win the account.
For Anna, taking control means taking chances, including getting to know Sasha, her pretty young colleague on the project, and indulging in a steamy elevator ride with Lincoln Mallory, a dashing financial consultant she meets in the hotel. When the conference ends, Anna and Lincoln must decide if their intense connection is strong enough to survive outside the romantic fantasy they've created. Yet Lincoln is only one of Anna's dilemmas. Now that her campaign is off the ground, others in the office want to steal her success, and her alcoholic brother, Ferdie, is spiraling out of control.
To have the life she wants—to be happy without guilt, to be accepted for herself, to love and to be loved, to just be—she has to put herself first, accept her imperfections, embrace her passions, and finally be the heroine of her own story.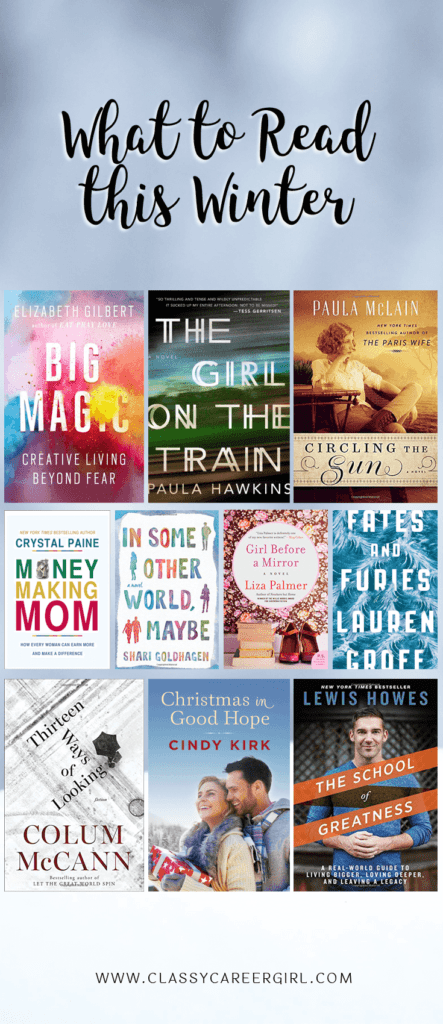 Which book are you going to pick?