Learning is so important to us here at CCG. That's why every week of 2016, we are going to share new ways that you can learn. These courses will range from free to affordable to a little more pricey, but VERY worth the investment.
The best investment you can make is always in yourself. It's always worth it to learn.
The investments I have made in my career and business have allowed me to dream bigger and really made me see all that I was capable of. This site would not be here without me investing in myself and putting a lot of funding toward growing and learning. That is why I highly recommend that you also get the support you need to help you become the woman that you are capable of. 
Full disclosure: These courses are also how we at CCG earn a living. We have decided not to rely on advertising like many other blogs you may read. Instead, we want to be in control of our future. We want to create a business based on helping you become more skilled and knowledgeable in your field. We want you to become the expert.
**Note: If you have a course you would like us to feature here, please reach out to us at info@classycareergirl.com. We do our best to feature great training courses for women taught by women.
We really appreciate your support. We will continue to provide the very best courses and content each day to help you stay motivated and inspired to reach for your goals and dreams!
And, so to start us off……
Introducing our Sweet $16 Sale!
Start 2016 off right with 3 of our best selling trainings for only $16 each. Go at your own pace. It's yours forever! Sale dates: Jan 1st-Jan 4th at 11:59 pm EST
What's on Sale?
The Corporate Rescue Plan Business Plan Template
A quick start plan with everything you ever need to learn about when building a new business including the 5 P's to your ideal business including your Purpose Plan, Promotion Plan, People Plan, Profit Plan and Product Plan.
Level: Beginner
Time: 8 hours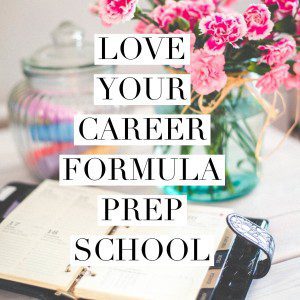 Love Your Career Formula Prep School
Prep School is designed to get you ready for your career change. Whether you want to change industries, companies or start a business, Prep School is designed perfectly to get you ready. This previous live event is now recorded for you so you can get started on the entire course immediately.
Level: Beginner
Time: 6 hours
A Practical Guide to Job Search Success
This 3-part digital guide includes EVERYTHING you will ever need to know about the 3 most important job search topics including LinkedIn profile and networking success, interview preparation and success strategies and salary negotiations to get paid what you are worth.
Level: Beginner
Time: 3 hours
For questions about your order, please email info@classycareergirl.com.