Today we are going to hear another real life story from one of my CLASS students.
I went live with a group of incredible women who all launched their dream careers and businesses in a wide variety of different markets.
In this episode, you'll hear from my current student and she will share how she did it with LITTLE time and LITTLE MONEY and how you can do it too!
I had to go through this all by myself without knowing how anyone else did it and it took me years to figure it out by myself. But you won't have to because you'll be able to learn all the steps you need to take.
Hear from 6 women who have launched a physical planner, launched an online coaching business from home, got their first client, changed jobs and got over their fears to launch their dream career!
You can watch the recording of the CLASS Livecast: Real Life Stories of Women Launching Their Dream Careers and Businesses.
I'm just excited because you always hear from me and this is one of my all time favorite things to do is feature YOU GUYS.
Subscribe on your favorite platform below:
Joni Hough From Ganbatte Planner
Today's first real life story of our CLASS members is from Joni Hough.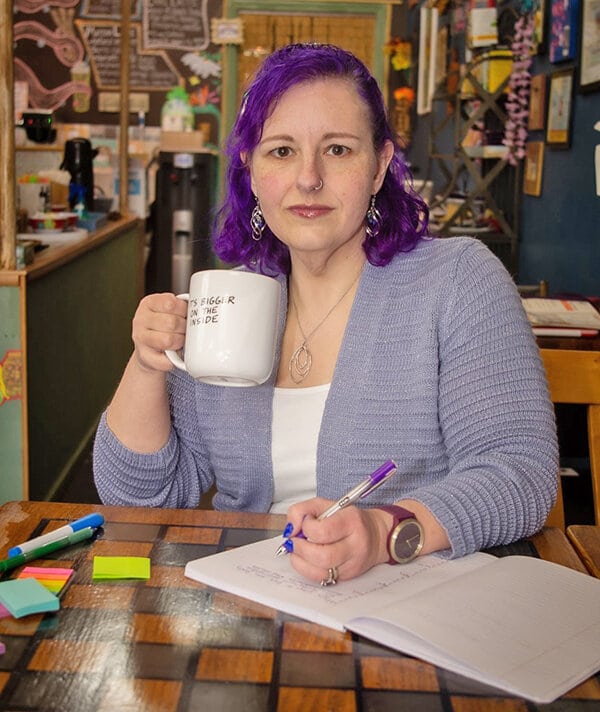 Joni Hough
Health Coach & Author
Joni Hough helps people with mood disorders live more joyful and stable lives. She has spent most of her life struggling with Bipolar Disorder. Much of that time she has just been surviving. However, after decades of trying different medications and therapies, she is now thriving.
She has taken all she has learned from 20+ years of therapy, as well as her training and experience as a Certified Health Coach and teacher, and created Ganbatte Planners.
"I've launched my website, published my emotional wellness planner and I am actually selling them, I am creating a membership site for adults with bipolar disorder and depression to help them use learnable skills to find joy and stability."
Before you joined, what is the top objection that was holding you back?
"I won't be able to keep up"
#CRPwin
I just did my first FB/IG Live.
Then, I did the IG Live.
Just got back my 1st testimonial using Anna's questions, and it has truly made my day.
My website (www.ganbatteplanner.com) is now live and taking preorders for my emotional wellness planner.
This is a quick shout out to the amazing women in my accountability group for another awesome meeting #TogetherWeAllRise
My planners were delivered yesterday and OMGoodness, they are so beautiful! They are everything I imagined and more. Y'all, I'm a for real published author. This is the culmination of 42 years of life experience and 9 months of intense work. My baby is finally here and I couldn't be more excited!
You're probably thinking that you could never be like Joni. Well actually, my students are just like you! They were once right where you were. And with one little step, they were able to get to where they are now. JUST LIKE YOU CAN TOO.
We'll guide you to the career or business that you were meant for with our all new CLASS experience and community.
Other Real Life Stories
Brandi Carter From The Fruitful Company