It's that time of year again! Not only is it the time to reflect on everything you've accomplished this past year and start thinking about what you want to do and the goals you want to reach next year, but it is also the time to start thinking about looking at planners and agendas so you can pick out the right one for you for the coming year.
Here at Classy Career Girl, we love setting goals and planning out ways to achieve them! Over the last few weeks, we've taken the time to compile a list of new planners to try. These planners range from everyday agendas to wellness and goal-setting guides.
 
The Side Hustle Journal
The Side Hustle Journal is a tool to take your business idea from concept to cash flow, no matter how busy you are. The journal isn't simply a daily planner. It also includes systems designed specifically for side hustlers. With this journal, you will learn how to:
Hack your busy schedule to unlock time

Break down the process of starting or scaling a business into bite-sized chunks

Only focus on what's important and forget the rest

Expedite the process through consistent micro goal setting

And do all this while increasing your performance at your day job
You know CCG is all about supporting side-hustlers! Anna was a side-hustler herself until she decided to take on Classy Career Girl full-time!
 
Ashley Shelly Planner
The Ashley Shelly Planner is designed to help you create your very best days! This functional planner includes features to keep you organized and inspired all year long.
This is a weekly, horizontal layout planner with monthly overviews, notes pages, and a "Creative Spread" for inspiration each month. It has a built-in bookmark system, a hardcover with front slip pocket and clear zip pouch inside. There are 4 cover designs and 2 binding colors to choose from. You also get a sheet of functional planner stickers! Who doesn't love stickers?!
 
MiGoals
The Goal Digger Planner by MiGoals will help you achieve your goals and live the life of your dreams.
The Goal Digger Planner is a beautiful and elegant planner that has been designed to help you:
Get clear on your purpose and develop a solid foundation for the future

Set meaningful goals that you are passionate about and relate to your values

Stay organized and inspired on a day-to-day basis

Make real progress on your goals and empower you to dream BIG
 
Ponderlily
The Ponderlily Planner is designed to inspire busy women to lead successful, productive lives without putting themselves last. Far more than a scheduling tool, the Ponderlily signature planner is designed to invite you to live your days fully – full of joy, intention, and space to recharge. Plus the Ponderlily Planner was created by one of our CLASS members!! YAY!
Made with eco-conscious materials and elegant lines, you'll find space to set meaningful intentions, and actions; a place to keep track of positive habits and of course, room to visualize, plan, and prioritize your time. This planner also includes prompts to help you explore & experience 2018 to its fullest. There are even reminders to help you remain centered around the things that matter most!
 
Starfish Living
Starfish Living is a woman-owned company that started with a simple idea in 2016! These Classy Career Girls got together and designed a planner that was easily customizable to fit anyone's schedule, relationships, interests, and needs.
Starfish living has created a planning system that is highly adaptable to busy schedules. Whether your schedule changes year-by-year, month-by-month, or even week-by-week, this planner will adapt right along side of you to help you manage your time, reach your goals, and contribute to the lives around you! 

The Beautiful Life Journal
The Beautiful Life Journal began with a quest for freedom and the idea that we can be self-sufficient and fulfilled while also being happy and healthy.
This journal is broken down into three parts over the course of 90 days. One section is an easy-to-follow process of self-analysis, meditation, and healthy principles. Another takes you on a journey into Mother Nature, marking the beginning of your own ethical journal. The last section focuses on your purpose, dreams, and ambitions. 

The Resilience Agenda
What are you doing for your mental fitness? Mental fitness is similar to physical fitness in that it takes work and dedication but also provides many benefits. The Resilience Agenda is a brand new planner that will help you develop your mental fitness by implementing practical, useful and enjoyable strategies and habits into everyday life.
The Resilience Agenda can help you:
Make better decisions

Think more clearly

Reduce anxiety

Build stronger relationships

Add more meaning, fulfillment, and happiness to your life
Mental well-being is incredibly important, especially with all the stressors that we encounter in our everyday lives!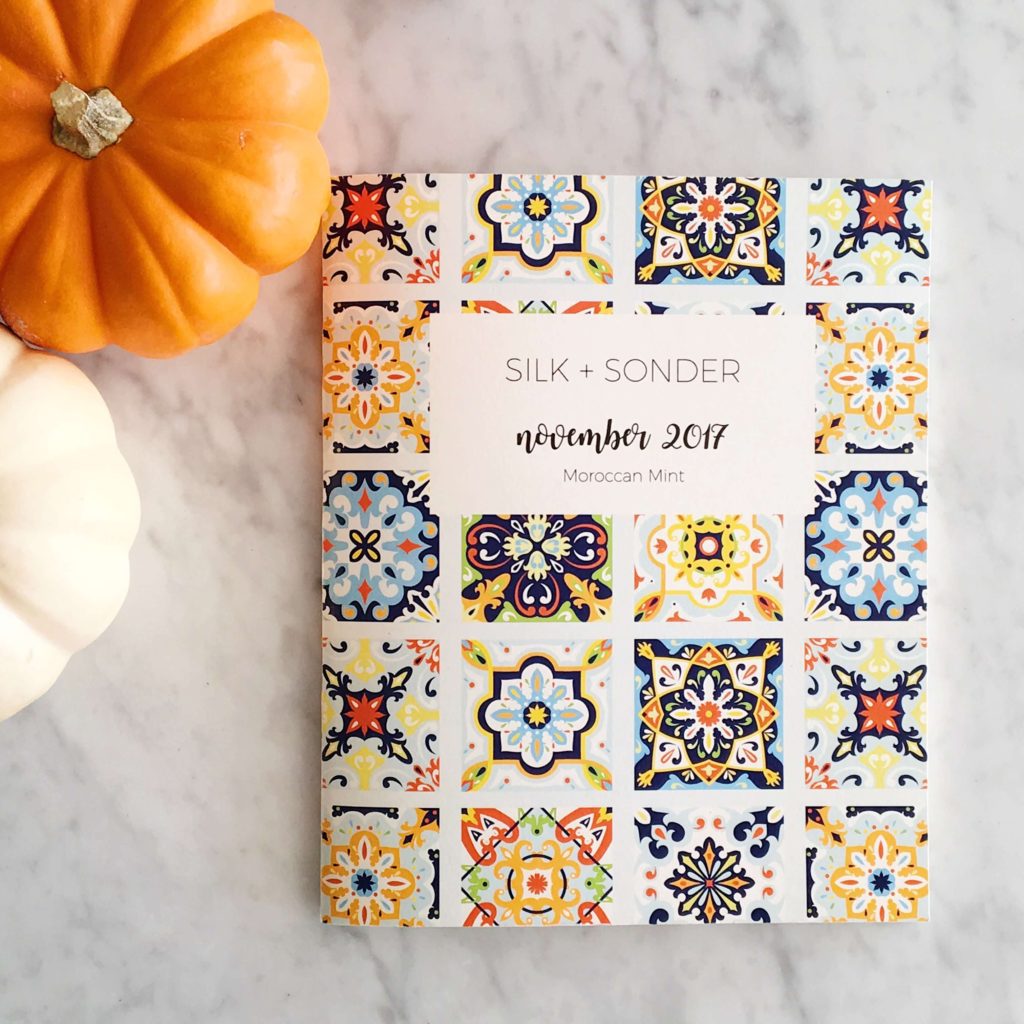 SILK + SONDER
SILK + SONDER is a monthly planner that aims to empower you to live the life you've always wanted! With SILK + SONDER, a new planner is designed and delivered right to your doorstep each month. How handy is that?!
Each month's issue includes a blend of productivity, planning, introspection, mindfulness, and lifestyle content. Over time, the SILK + SONDER team will learn your preferences and motivations to provide you with the most authentic experience.
This planner is unique in that it allows for a fresh start each and every month. You no longer have to wait for the New Year to come around to get a new planner! That's great news for planner-obsessed gals like myself!
---
With a list of agendas this extensive, you are sure to find the perfect planner to fit your needs! Leave a comment below and tell us which planner (or planners) you love the most and will be using!