I'm here to tell you when things get hard as an entrepreneur, there is one thing that will keep you going. And I'm going to tell you what that one thing is in this episode.
Subscribe on your favorite platform below: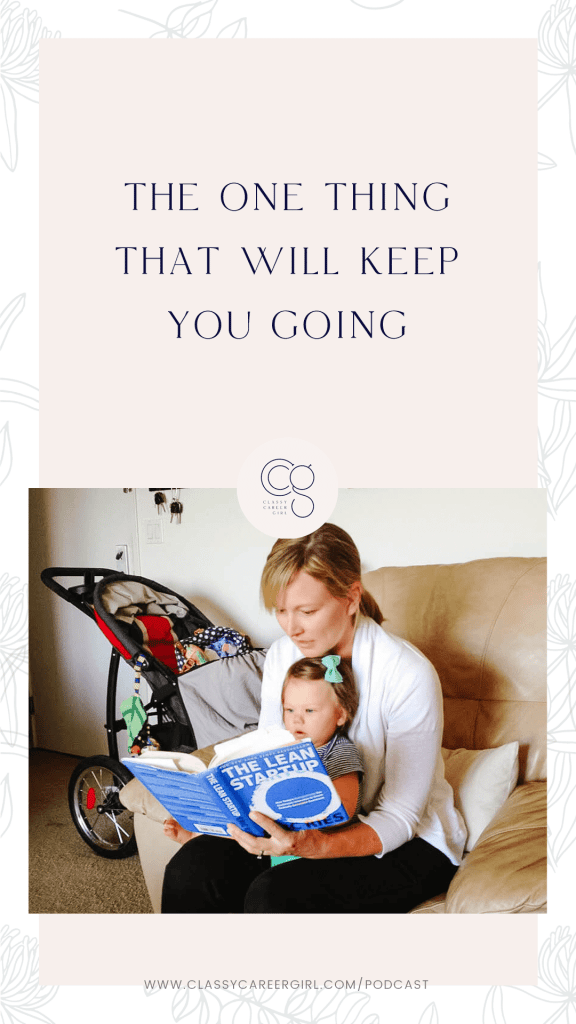 The One Thing That Will Keep You Going
I definitely had my share of struggles and difficulties and issues. Starting a business is not super easy to grow like not everyone can do it, right? It's a lot of work. It's overwhelming. It gets frustrating. Things happen.
I thought that I could do it all. Take care of my daughter full time and run this business. Grow my business and help my clients and clean my whole house, cook dinner and do it all. I felt like quitting. 
Even though I had been blogging and running my business for years. I just didn't think I could do it all. I just thought that something had to give. But there was one thing that just kept me from quitting. And that really was knowing that my business had a purpose and that I had a purpose.
I shared my experience and learned from it. So now, I've been helping hundreds of women in their business find their purpose. If you are interested, you can save a seat on my FREE webinar on how to transition from an employee to an entrepreneur and start a business you love.
"Employee to Entrepreneur" Success Path Webinar
Other Podcast Episodes You Might Like:
How Do You Make Your Next Career Move Your Best Move Ever!