Whether you're just entering the workforce or hoping to change careers, developing new abilities will help set you apart in the job market. Learning different skills can also make you more productive and successful at your current job.
There are a number of ways to gain skills and experience without getting another degree. Options for you are internships, business side hustles, one day apprenticeships or job sculpting where you slowly turn your current job into your dream job by adding tasks that you enjoy and focusing less on tasks you don't. You can do this by training others on those tasks and delegating so you can focus more on what you enjoy.
5 Things You Can Do To Gain New Skills and Experiences
1. Take Online Courses
You definitely don't always need to get a degree but of course sometimes you do. People ask me all the time if they should go back to grad school and get a MBA or other degree. Before you do that, I always recommend seeing what is available online that is a lot more affordable than jumping back into grad school. I would first check out a site like Lynda.com where you can get access to thousands of subjects for one low monthly fee. I have used Lynda.com to learn about social media, building a website, legal aspects of running a business and marketing. Of course you can also check out our courses page to learn something new too!
2. Volunteer
Volunteer for a project to demonstrate you have the required experience and add it to your resume. Volunteer work can broaden your experience and exposure to life where work can't or doesn't.
Volunteering does more than help communities and keep you healthy. It also helps you do better on the job. The United Health Care survey revealed that volunteering provides employees with a number of measurable benefits, including better time management and people skills.
3. Internships
If you'd like to develop new skills while also learning more about a specific career, consider pursuing internship opportunities in the field. You'll be gaining important work experience and valuable insights into the industry. You'll also be able to network with different professionals in the field, who could later serve as a reference or even notify you of a job opening.
4. Create a Blog or Side Hustle
Creating a blog or a side business helps you learn the skills required for your dream job and then you can add it to your resume. This is exactly what I did when I was job searching and wanted to change industries. My current employer didn't think I had the experience so I created a business and a blog to get the experience they required for me to make the career transition that I wanted to make.
5. Work With a Mentor
Building a relationship with a mentor or coach in your career field can help you learn more about the industry from someone with direct experience. The right mentor will be able to offer realistic insights and valuable advice on how to meet your career goals and guide you on the path toward success in your field. Sometimes all you need is a little extra guidance and support.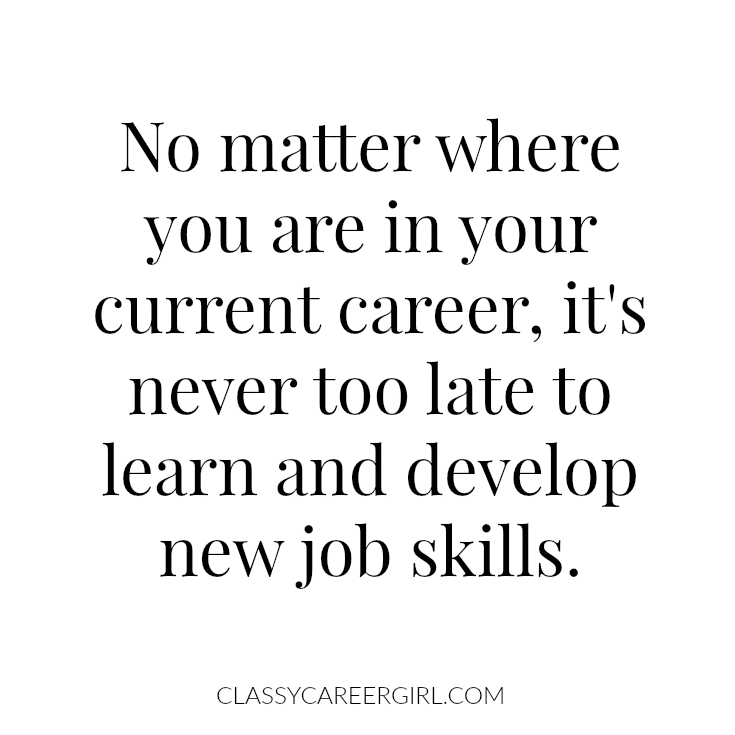 So, what's your strategy to gain new skills and experiences?