Have you ever wanted to improve your negotiation skills?  We constantly negotiate whether it is getting a good deal on a new car or negotiating with your husband about who will do the laundry.  I took a negotiations class this quarter and I realized that my entire job is all about negotiation which I never really realized before.  I can't wait to share with you all of the great things that I learned from class.
Etiquette: Negotiation Tips for the Workplace ~ Part 1
I realized in my class that I was doing a lot, probably way too much, of my negotiations by email.  I started something new this week and I challenge you to do the same thing.  Before every email I send, I have been picking up the phone and calling the person instead.  This simple thing has completely changed my working relationships!  People respond completely different in person when you can explain where you are coming from and answer any questions they might have right away.  I can solve issues and complete tasks so much faster and I have half the emails in my inbox at the end of the day.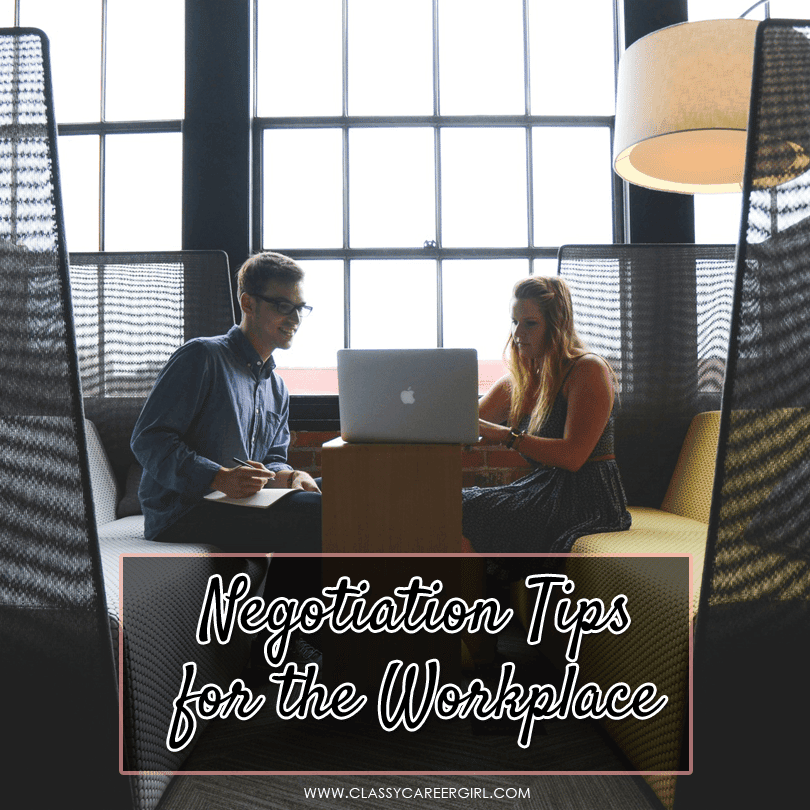 According to an article from Harvard Law School, "Compared to face-to-face talks, negotiations conducted via e-mail can lead to less creative and less satisfying agreements, a number of research studies have found.  E-mail messages lack the visual and vocal cues we depend on when hashing out a deal in person. The "mutual invisibility" of e-mail can cause us to become self-absorbed and overly self-interested, traits that can prevent negotiators from exploring each other's interests and building a better deal."
Have you ever noticed how emails can be taken the wrong way and include way too many people?  So the next time you have an important message that you need to convey that you aren't sure how the other person is going to take it, pick up the phone and give them a call.  Even if you have to leave a message, the other person knows that you tried to contact them and will hopefully be more understanding.  I heard an interesting fact the other day that it takes on average 48 hours for an average person to respond to an email.  If you have something that needs to get done quickly, get out of the habit of sending an email and pick up the phone instead.  It works!
Do you prefer email or phone to communicate in your work environment?