Things have become very busy around here at Classy Career Girl headquarters. Since we work from home, having healthy meals on hand has become more important than ever. Since I'm the one in charge of grocery shopping and preparing the meals around the house, I've been researching some different options. Don't get me wrong, I really do love to cook and I love to eat as healthy as I can when I have time. But, lately I have had little time on hand since my daughter has become a toddler that wants to play dress up every second of the day. So I don't have a ton of time to grocery shop or prepare meals. The recipes I use need to be speedy and not have a TON of ingredients for this busy working mama to stay sane and present with my family.
My favorite discovery for grocery shopping has been Amazon Prime. Once a week I order my groceries and they are delivered to my door. Win!
But, what about the meal preparation process? That's what I've been researching a lot lately and trying. All of a sudden it seems in this market, there are a ton of great options.  You probably had no idea that some of these existed, right? Here are a few of my favorites:
10 Amazing Meal Preparation Services That Will Save Your Life

Hello Fresh
The winner: HelloFresh delivers a big box to your doorstep on the day of your choosing. You are in control and you can pause, modify or cancel your subscription anytime. They have three meal plans you can choose from. We choose the 4 person plan and were happy with the sizes. My husband even enjoyed cooking! This was by far our favorite plan that we tried. These recipes also didn't take too long to cook which was perfect for us.

The Fresh 20
I enjoy eating gluten-free so the reason I loved this plan was because it gave me great recipes to cook each week. Basically, all I had to do was buy the 20 ingredients and then make the week of meals. Unfortunately, many of the meals took longer than the advertised 20 minutes though. I also found some errors on the servings and printouts so I felt like the recipes could have been presented a little better. This service does not deliver the food so that was a difference from Hello Fresh but it's cheaper! 🙂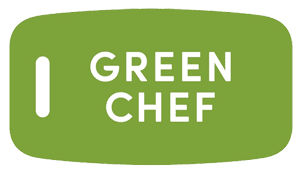 Green Leaf
This is another meal delivery service. You can pick a 2-person plan or a family plan. We weren't completely happy with the amount of food we got in the family plan but it tasted great. Also, the recipes were a little more in depth and took longer to create so it didn't quite work the best for our busy family. Also, one of my meals was delivered a day late but feel free to try it and let me know how your experience goes!
Green Blender
Do you lovea good smoothie? If yes, then try green blender. They deliver you ingredients each week to make your smoothies every week. I have not tried this service yet but I want to try it soon. For me, I really want to do this on the busy weeks when I barely have a second to eat let alone shop for healthy food. I'll update this post when I try it!

Plated
I have not tried this one yet either but it looks like an awesome option to try soon. Plated launch in 2012 believing that the world is a better place when it's easy for people to eat well. They do give you a free dinner to try so it's definitely on my list!  This one I think I might love because you can choose the recipes you want each week which the others did not have that option.
Blue Apron
I had to include this one for you cooks out there. Yes, it tastes great but the prep time in the kitchen to cook these meals is just not for me….sorry!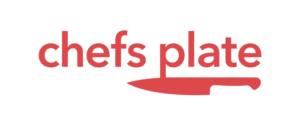 Chef's Plate
This one is for our Canadian readers! I didn't want to leave you out. These recipes look delicious!
Sun Basket
Another one on my list to try. Sun Basket offers hand-selected 

seasonal organic and non-GMO ingredients from the country's best farms& delicious recipes delivered weekly and you can choose from Family, Gluten-Free, Paleo, and Vegetarian options.
Sakara
This is on my list for next week! This is all plant-based which would be perfect for our home office because I love eating plant-based lunches! The images look yummy and perfect for when you are too busy to think about what's for dinner.
eMeals
I have not tried this meal preparation service but I love that they have an app! eMeals weekly meal plans offer a variety and flexibility allowing you to pick the recipes that best fit your needs that week. You can select the meals you want for the week, and their app will do the rest for you. Add your odds and ends for the week and you are all set!
Which meal preparation service is your favorite? Share in the comments below!