Got some big goals this year? Great! Now, it's time to get around the people that can support you and keep you accountable in reaching those goals. Because we all know, great accomplishments are never done alone, right?  You need people to push you, help you think of new ideas and, let's be honest, be there for you when you have a tough day and nothing seems to be going your way.
A mastermind group is a small group of people that meets regularly, in person or virtually, that provides honest feedback and insights and leads.
In the past, I have been in paid mastermind groups, which worked well with a coach helping each of us push through boundaries. I loved my time in that group but I was a little frustrated by the lack of camaraderie, support and consistency the other members of the group had.  It really burnt me out on mastermind groups for awhile and I decided to push forward with only my close team here at CCG in 2015.
But with the new year, brings fresh new opportunities and I am excited to try out masterminding again in a new group. This time UNPAID, just four working mompreneurs who are driven to do some pretty amazing things this year. Since I am starting this year in a new mastermind group, I thought it would be a great time to share with you the behind the scenes of how it is being created and some things I am learning as we go.
Because the truth is, you may just have to create and lead your own group to start. But trust us, it will be so worth it!
Here are 6 steps to take to start a mastermind group this year:
1.Find the Right People
Try to find something in common. For instance, my mastermind group is four women who already have established businesses and who are moms with children under 4.  That helps us be able to relate to the struggles of growing/scaling a business with little ones running around. We can relate on childcare, breastfeeding, finding time, maternity leave, husbands, etc.  When you think about your group, think long and hard what you want the "common theme" to be so that you can create a really, valuable group. To start with, I recommend finding three other people besides you to start your group. Don't rush this first step. This will make all the difference!
2. Ask Each One Personally
Instead of sending a mass email to your entire network, you should have already picked out the people in your network that you think would be the ideal partners for you. Then, call or email them individually to briefly share your idea and everything it entails. Ask them if they want to join and gauge their interest. If they have any doubts, it's a no. You only want to bring people into your group who are 100% in. One person who is not totally committed will bring the entire group down. If they don't have time, they aren't someone you want in the group.
3. Create a Facebook group
Before the calls officially start, create a private Facebook group with only the members and start asking questions. Have people introduce themselves. This way the members can start getting to know each other and learn their similarities. They can also write down the goals that each person is working on and start helping and supporting each other before the official mastermind calls even start.
4. Send an Introduction Email with Guidelines
This email will formally launch the group and will have some of the expectations of the group. This is before the calls start so if someone realizes that they aren't ready and fully committed, they can bow out and still give you enough time to find another person to fill their spot.
Here are the items to include in the email:
-Why you wanted to start this group.
-A quote about masterminding and accountability.
-The purpose of the group.
-What members will do on each call.
-Rules and time involved.
5. Set the Schedule
Here is where you outline the framework of each call. Here is an example framework to use:
-Welcome/Hellos/Check In  (3 minutes)
-Each member answers the following (12 minutes)
-Share a win. 

How did previous goal go? 

What are you currently working on? Where do you need help?
-After each person has gone we tackle the areas that need help – some may over lap (30-40 minutes)
-State goal for next session (5 minutes).
-End.
6. Start Immediately
It's important that you ride the wave of excitement that will come after the first email. If you keep postponing the first call date, the excitement for this new group will start to die down. So, set a date, send the dial in information out and start immediately.  You can reserve a zoom 

(this is what we use for all CCG calls)

. Also, make sure you record the calls so that you can send them out later if anyone misses. If someone is unable to miss the call, they should be required to send an email with their updates so that the group can still support them and know what they are up to.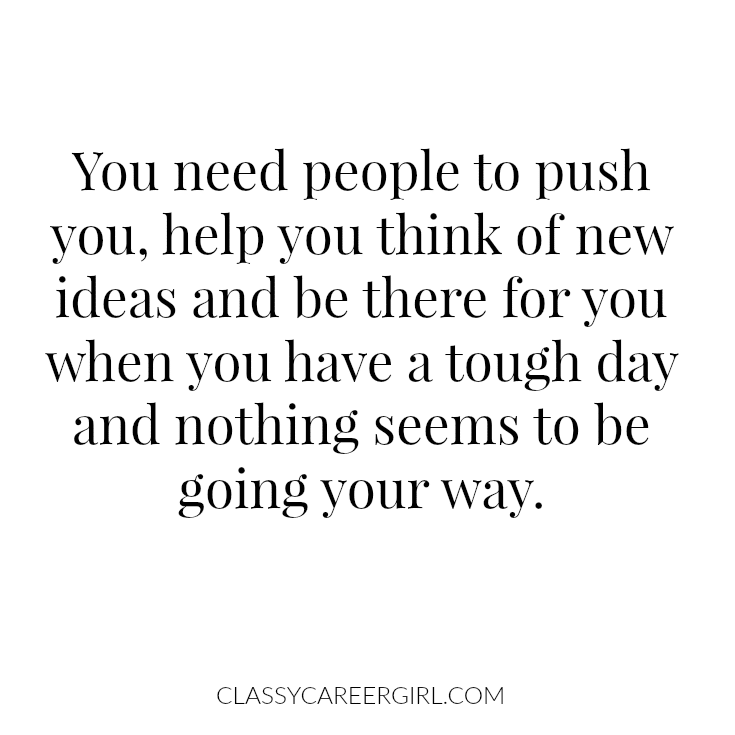 Have you had success in a mastermind group? Share your tips and results in the comments below!