There's a new way of doing work and living. We have to prepare for the future.
I'm homeschooling with you and working. We can do this together. That's what today's all about. For 10 years I just have been documenting my life. What's working. What's not. Help you through these times. I do have experience with the 2008 recession. I want to help. I'm not changing anything because of the Coronavirus about my work. If anything, I've fallen more in love with our mission and have become more clear on our 10-year vision. I'm called to serve you. That's my mission when I started 10 years ago and I am going to just keep doing the same thing I did when I started 10 years ago. Tell you the things I wish I would have known and let you know what I'm learning right now. We are all in this together and we will get through it together.
How to Manage Your Career During The Coronavirus
1. Protect Your Mind: Don't panic
Don't refresh the news button over and over. Don't look at news first thing. You are going to get through this. You need to keep your mental game strong in order to do this. We are coming up on Q2. We can do nothing for 90 days, or we can turn this into an even better career. You can start a business or a new income stream. You can change your life. The only way to get through this time is by knowing what your ideal career is. You just have to take small actions to figure that out and protect your mind. I've had a lot of closed doors in my life where I have wanted to do absolutely NOTHING but cry and feel miserable. It's ok to cry and be miserable but let's take a step a day forward everyone.
These are my world stopping moments that change the direction that I am headed.  They uproot you. They force you to change directions. You'll look back at these moments when your world completely changes and you'll say wow. There's a before and after. For me, it's always been diving into my passions. My business always grows 6 months after I have a miscarriage (I've had 3) because I always feel like there has to be some reason for this hurt and pain. My blog and business make me happy. Helping just one of you makes me feel like I am helping someone. If you are stuck and miserable, try to help one person. Write 1 thing you are thankful for. Take one step towards a passion and a dream you've been thinking about for awhile.
2. Remember that it all comes back to identifying your ideal career
The only way to manage your career successfully during this uncertain time comes back to identifying your ideal career.
There are big dangers for your career right now if you do nothing- there's a ton of uncertainty – and this creates stress. Which creates money issues. It's even more important to find your ideal career NOW than ever before. When you are in your ideal career, your job can withstand the economic changes that are coming.
Many of you lost your jobs. But my question for you is, Did you love it? Was it your dream career? Or was it a job that took all of your time so you never had time to make your dream career happen?
It's more important today than ever before to identify your ideal career! You need the support and coaching in this time of tremendous uncertainty to have community and support to get you through this timeframe.  Getting support to get through this time is important now more than ever before.
Warren Buffet says that the average millionaire has 7 streams of income. We can't rely on just one. Never depend on one single income. None of us were imagining this. Produce income while you are away from work even if you've lost your job. You'll be more successful when you find your ideal career or business. I can show you how to make a side income.
3. Community is key right now
Find your virtual support system. We need each other. This is going to end. Where do you want to be when this is all over? It's lonely out there.
Calling up my friend. I call my parents everyday. I zoom my family twice this past week.
Virtual coffee dates.
Serving one person per day.
During this crisis: Find a new income stream. Identify what career you should do. Weather this storm. It is crucial that now more than ever, whatever career you have. You have to reassess the best career fit for you. And if you are a business owner, you have to evaluate the best business model for you. You might need to make a slight change right now, employee to business owner. Physical shop to online shop. Whether you just lost your job, have lost clients, might lose your job (we don't know what's coming) or even if your business is doing great, it's time to re-assess because our world is changing practically overnight. You need to Future proof your career in a crisis. You absolutely must prepare your career. I believe you will only withstand this career if you are doing work you love and I'm here to help you find it.
People just working a paycheck will not weather this storm. But if you are chasing happiness and fulfillment, you'll come out of this with a new career and a new incredible life.
The worst thing that can happen is you miss this opportunity, you live with anxiety and fear and continue to be afraid to take that next step. Your life will NEVER be the same. My date is Saturday, March 14th, that was my first day at home.  This is a pandemic that our grandkids will read about someday. It happens every 100 years. This is THE event of our lifetime. We are living history right now. What are you going to tell your grandkids about this time? What are you going to look back on at the end of the year and say I'm so glad that I made that decision and took that action.
So now let me officially introduce you to what my team and I have been working on for the past year. My brand new membership officially launching to the public RIGHT NOW. Please meet CLASS by Classy Career Girl.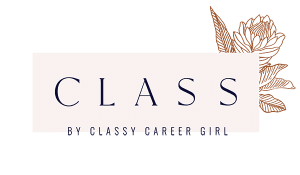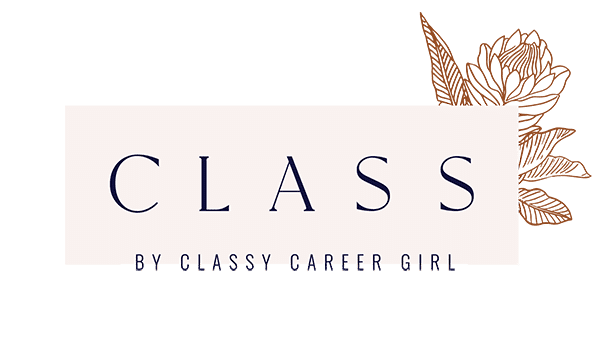 Companies are hiring. Businesses are growing. People are still spending money!
Now is the best time to make a change and focus on building up your dream. This is the time when you need to show up the most.  You need to serve. You need to lead. This is what #theclasslife is all about.
We can show up, identify problems, solve problems. We can add to our resume. Position ourselves for our dream career or business. By October, we can look back at this year and say WOW, that Coronavirus really sucked but 2020 did change my life. I turned lemons into lemonade. What does this make possible?
Big Rocks of CLASS:
Job search and business growth training program: CLASS is the most comprehensive training program of its kind. Period. Your first step when you join is to take the core training and complete your weekly objectives. We will recommend the best steps for setting the foundation of success. No guesswork. We tell you exactly what you should do each week. You will get access to Love Your Career Formula and Corporate Rescue Plan immediately. We also include bonuses and certificates to keep you motivated along the way.
Coaching: It's time to save time. Each week, you'll have the opportunity to get coaching with Anna and get a personalized answer. You'll also get access to Facebook Ad Q&As with John Runyan who manages all of Classy Career Girl's ads. We've also created a toolbox for each phase that you go through. Now you'll unlock all the tools you need for right where you are at. We will give you our recommended tools so you don't have to spend hours and hours searching online.
Community: Launching your dream career or business can feel like you are all alone sometimes. That's why we've created many opportunities for members to interact with each other. Get extra support and accountability even if you are forced to stay at home with: A Private member's only facebook group, Virtual coffee dates, Quarterly Book Club, Accountability Partner program, Member's directory, and business profile.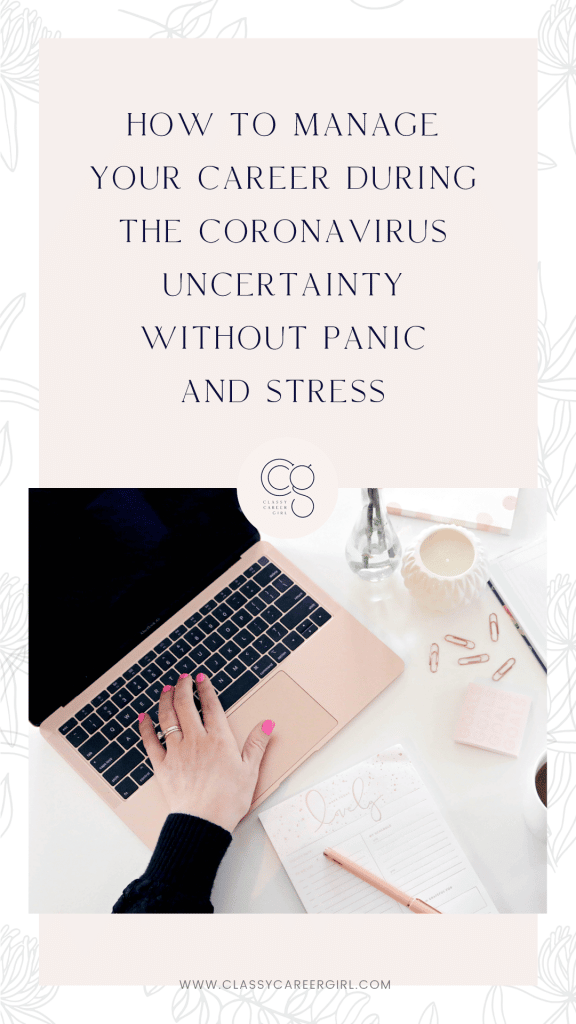 All-access pass – Founding members. Access all of LYCF and CRP. We've ever done this before. EVER!
Your network affects your net worth.
This will be my legacy. Create it with me.
It's not perfect. We want your help to make it become all we know it can be. We are shaping this together.
And we want you to be part of the small group to bring this vision to life.
Make this community our shared community.
We know people want to be part of the growing and building process. We all need community right now.
When we launch this formally later this year, the price will be significantly higher and we won't be giving access to all the content right away. The training will be dripped out week by week and we won't be offering it at the founding member rate again.
But if you join now as a founding member of CLASS, you'll lock in the founding member rate and you'll have access to everything right when you join. And you'll always keep access and your founding member rate for as long as you remain a member in good standing.
Make a decision by March 31st. J

oin CLASS here
. 
We don't have it all figured out. The world has changed and we are adjusting our membership as we go. We just added more coaching sessions with me yesterday. Your needs are changing. We just added more support to our calendar to help you during this uncertain time.
Also, the website is brand new and not completely done.
It's a little rough around the edges. Kids are home for who knows how long. I'm homeschooling while working too. We are doing our best and we are doing it together.
If you join as a founding member by March 31 you'll be locked in and this is where we see it going. The Largest virtual career classroom and community, the best online career training in the world. Virtual career and business coaching, there's nothing like this out there.
It's obviously not the perfect time to launch this. But, we don't have to get it right, we just have to get it going. People need this. You need this.
I want to remind you of one thing – This time – March 2020, we will always remember this time. This time could turn into a really incredible opportunity for you to work on your dreams and goals…and to make some exciting things happen to change your life.
Any questions?