Hi there friend,
I know this is tough and uncharted territory for us all. People are sick and scared. People are losing jobs and closing businesses. This has impacted members of our family too. My thoughts and prayers are with everyone affected by this pandemic. Our team is here to support you.
In our house, there's been some tears and tough conversations. But there's also been hair braiding, homeschooling, and games that we've always been meaning to play, and now we have the time.
Many of you have a gift of time right now even if it's 15 minutes more than you used to have. Less commutes. Less social gatherings.
If you are like me, you aren't leaving the house. You now have the gift of time to bridge the gap between where you are now and where you want to be in your career. You might be doing it while homeschooling and working from home, but I know you can do it!
You CAN make the choice to use NOW to reach your dream career faster and easier than EVER before. My team and I are excited as ever to help you get there.
But first, you have to remember your why. Why do you want a different life? Why do you want to have a life and finances that can weather a storm? Why do you want a career you love where you are in control and don't have to be stuck?
Sometimes it takes a crisis to realize you need a change. I've had that crisis. I was sitting in a hospital bed 9 years ago when a doctor told me I was having a miscarriage. The first words out of my mouth were, "I hate my job I need to quit." That was my wake up call. That experience changed my life.
This might be the crisis that changes your life.
You have passions and a dream. And now you have the time. I know that for a long, LONG time you've thought about really making a career and business you love but you have never really gone all in.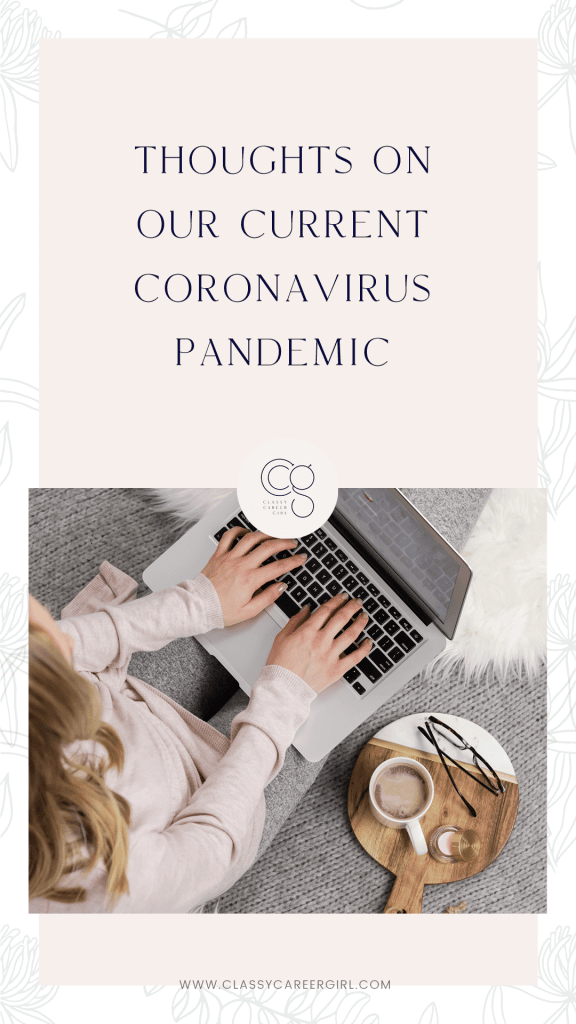 You've been scared. You've been busy. Life has happened.
Now you have a little extra time to spend on your personal development. To ask questions. To get in a community of people who can support you. To learn and grow. To get coaching and direction. Our team is here for you more than ever before to help you navigate this time.
You don't want to watch Netflix all day, right? Let's make this time matter. You don't have to feel guilty now for spending time on YOU.
For learning and growing.
For changing your life…forever.
For creating a better life for you and your family.
Our kids are using this time to learn and grow. We can too.
Treat this as a gift. What does this make possible? Companies ARE hiring. Business ARE growing. Now is the best time to make your dream career or business happen.
This is the time when you need to show up the most. There might be a new problem that you need to solve. People need YOU! There are so many problems people are facing right now.
I've been filled with ideas of new business and career opportunities. We show up, serve, identify problems and we solve problems.
I've been working on and dreaming up my CLASS Membership Community for 10 years. It's time to let you guys see it and experience it. It's time to help the hurting. It's time to change your life.
There is no better place than CLASS to help your career and finances during this time. My team and I are committed to helping you through this time. Who is in?
Click here to join the CLASS waitlist.
We are opening our brand new CLASS Membership Community to the public on Tuesday, March 24th. We've been working hard on this for over a year. It's been incredibly tough. I've gotten burnt out and overworked. But now I see what all the hard work we've done was for. It was for you. During this time of crisis.
Our membership is just now done at this time of the greatest career uncertainty of our lives around the world. At this time when millions have suddenly lost jobs and closed businesses.
I believe God is in control and has His perfect timing. I'm am just walking the path to serve you which I know I am called to do. Our company's 10 year anniversary party and our plan to launch our vision for the next decade is smack dab in the middle of a global health and economic crisis. This is not a coincidence.
This is all part of His plan.
Anna
P.S. I'm definitely feeling a little lonely and worried about you all. I feel like we need a community check-in. Are you guys ok? Can you respond back with HERE so I know you are ok? Also, let me know if you are facing any challenges right now you'd like me to do a training next week.