I envisioned and dreamed of this day for a long, long time.
On August 1st, my family and I packed up our car and hit the road. We drove from San Diego to Minnesota to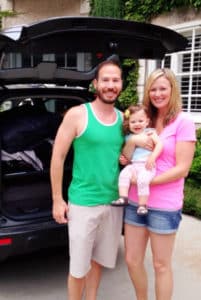 Iowa. Along the way from hundreds of coffee shops around the country, we revamped and re-launched the 2.0 version of Love Your Career Formula. 
It's been a whirlwind to say the least. I have never worked so hard on anything and also had so much fun with friends and family at the same time.
So here we are on Sep 30th, the day I had envisioned for so long as the day that I would open all of the content to new members and the day that I would close Love Your Career Formula 2.0 for good. 
But, something just doesn't feel right.  
Along the way, I have known in my gut that this will be the final time I will teach and coach the VIP ladies personally. I am changing, my business is growing and it's time for more career coaches to jump onboard to help!
Plus, after 5 years of me teaching and perfecting my formula and watching so many women have success with it, it's time to get it out to more women! 
It's hard to make that decision to delegate and ask for help but I know that it is the right time and it will only lead to more women's lives changed.  
So before I close the doors today like I had originally planned, I wanted to make sure you are fully aware of the
future change that this will be the final time to work with me personally in the VIP program. 
I am also holding one additional, unplanned, free webinar next week! 
For the last time, I will be teaching my 7-step Love Your Career Formula before other coaches are able to be certified in teaching and coaching the formula. 
If you want to find the career you were born to do and have a roadmap to guide you over the next 90 days, join me live next Tuesday, October 6th, for a special free webinar with me.

I want to help 100 women launch their dream careers or businesses over the next 90 days just in time for New Year's Eve and I want you to be one of them. 
Are you in? 
Love,
Anna 
P.S. If you are interested in becoming a career coach or being certified to teach the "Love Your Career Formula, click here to schedule a time to chat with me.