I'm excited to introduce you today to another writer, career coach, and podcast host just like who has some very different tips and advice to share. That's what I love about this podcast is that you get a different perspective on your career and let me tell you Jess has some incredible tips for combatting the go go go nature of your career as well as personal branding in job searching and interviews. So if you want to communicate that there is a real-life human behind the resume when you are job searching and want to be more of yourself when interviewing, you are going to love this episode.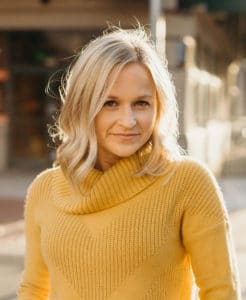 Jessica Smith
Writer, Career Coach and Podcast Host
How to Brand Yourself When Interviewing with Jessica Smith (PODCAST)
Jessica Smith is a writer, career coach and podcast host of Career Coaching with Jessness and That Valley Vibe. Her first book titled, YOUR TWENTIES, was released earlier this year and is available on Amazon. The main ingredient in her writings is how to tap into your inner wisdom, your -ness, for guidance.
She believes it's time to explore a new path to success with inspired action, empowered self-care, and essential oils. On her podcasts, she educates people on how to uncover their natural skills and talents so they can show up and do their most meaningful work. Every day she reminds us that we're not here to find out what to do, but rather, who we are.
Subscribe on your favorite platform below:
Some questions I asked:
What tools and practices help you manage stress and help combat the go go go nature of your career?
How can you brand yourself when job searching and during interviews.
The human behind the resume. How can we communicate that?
What's your favorite part of your book?
What are some tips, n' tricks to navigate life's ups and downs with ease, grace, and a whole lot of fun?
Tell us about the 5 areas of change in your life in which we experience the most change during this roller coaster of a decade.
Let's talk about self-care. What have you learned about self-care?
You may also like these episodes: