Some of you are keeping a schedule.
Top question I answered: How do I prioritize?
You can keep organization and planning and focused on your goals during the COVID-19 crisis. You can keep things simple.
In today's episode, I'm going to discus how to prioritize tasks, the best way to prioritize your work, and staying productive during quarantine.
Subscribe on your favorite platform below:
How to Prioritize Tasks?
I've used my physical planner for 3 years. I'm out of stock so I wanted to share the super simple way that I have been prioritizing.
My goal really is June 1st. My hope is that life will be different by my daughter's birthday. I think it's really important to keep a vision in your mind. So, I envision a summer at the pool and a big birthday party with all her friends. And I vision a happy hour with my parents and feeling confident in my swimsuit rather than eating too many brownies. I envision my business doing great and me being happy and feeling good about what I've learned and the progress I am making on my goals.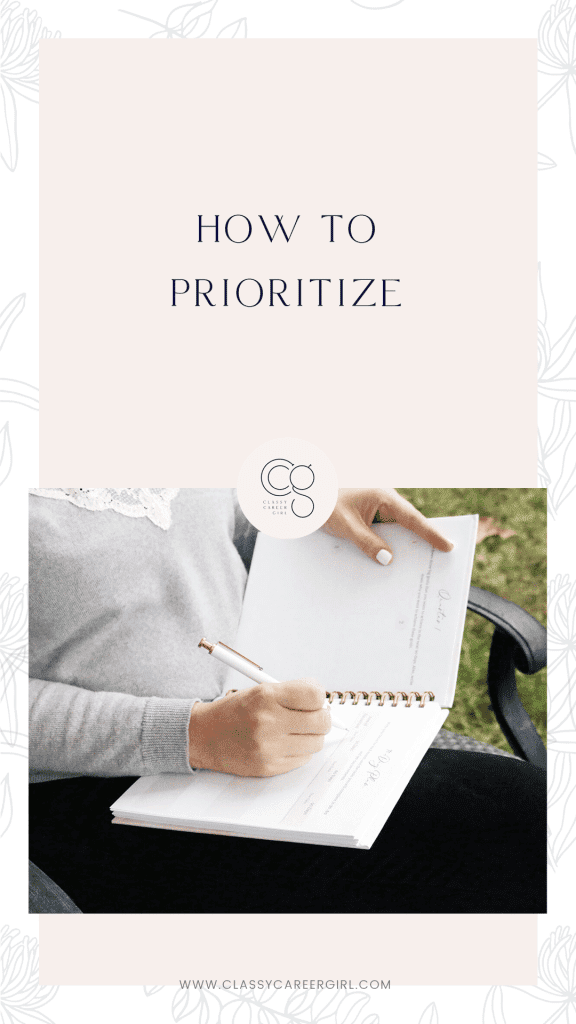 Top 3 things:
Sometimes I only get one thing done and that's ok. Any events or things I must do. Right now, I usually say "no" more than I say "yes". We have to give ourselves grace. We can't do everything. Give yourself time to rest. Time to read a book. We don't have to be overscheduled and try to do a million things. Spend time with your kids. I'm having way too much fun planning out school work with my kids and that's ok.  Priorities: Stuff that will bring in income or get me a new job. The big rocks.
Other Tasks:
Calling friends and family. Reviewing expenses. Planning zoom parties. Everything that doesn't absolutely need to get done. It's not the main priority. It should get done today but if you are exhausted after you put the kids to bed at 8 finally, don't worry, push it to the next day. Be ok with pushing stuff to the next day. Read a book. Play cards. Put that stuff on there.
Now, are you ready to have an amazing day and get all the right stuff done with less stress? 
I have a free editable to-do list template  for you! It is designed to help you focus on your priorities and goals. It includes affirmations and gratitude sections that are proven daily practices to help you reach your goals. So, make sure you grab a copy!