Got a lot of business ideas spinning around in your head right now and not sure what business to start?
When I was starting my business and narrowing down my ideas, every day it seemed like I had a new business idea. It's called bright shiny object syndrome and entrepreneurs get it the worst. It means it is hard to focus and you can all of a sudden find yourself pulled in a million different directions without succeeding in just one.
Let's narrow it down to one business idea that you are going to run with. This podcast will help you narrow down all of your ideas and pick the one that is best for you. This shouldn't take long.  So let's dive in!
Subscribe on your favorite platform below: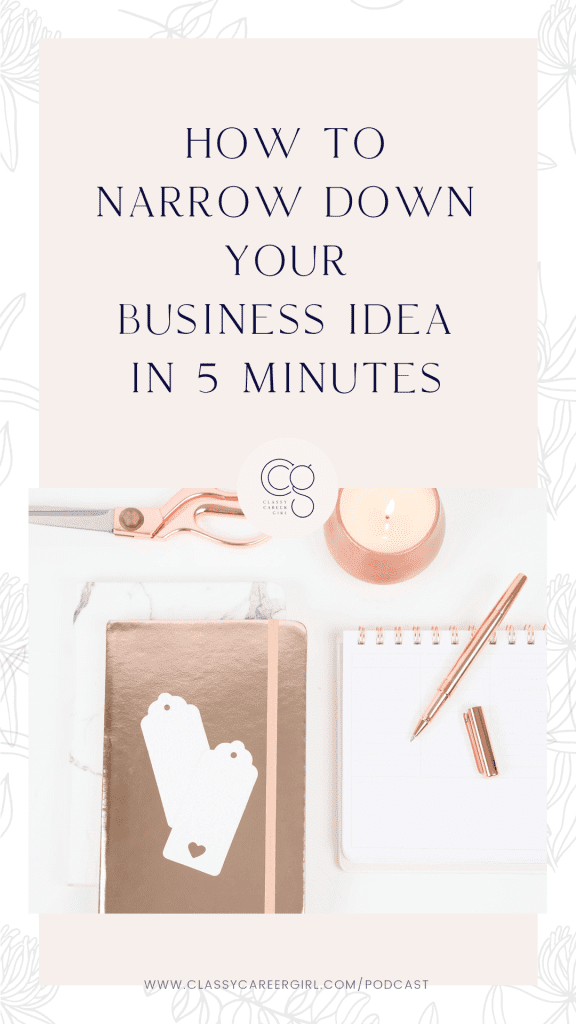 Narrow Down Your Business Idea
In this episode, you'll learn the questions you need in order to help you narrow down your business idea:
Write all your business ideas down.
Which of the ideas are the most important to you?
Which of the ideas is going to make money the fastest?
Which of the ideas are you most passionate about?
Which of these business ideas should you focus on now?
Other Podcast Episode You Might Like:
How to Identify a Clear Vision For Your Dream Business
How to Know If Your Business Idea Is Profitable