Subscribe on your favorite platform below:
QUESTION: Do you incorporate goals from all areas of life into your planner? Example, business, career, health, and fitness? If so, how do you go about doing this?
Yes. Okay, so good question. So as far as looking every single page on my planner, I think personally too, it's not just business, it's not just career. And that's why I love this course too is because it's covering not just your career but also your personal life too. So it's definitely in my looking back section of my planner. There's definitely things. What did work, what didn't work that I put in that's personal life. It's definitely in my vision journal. I think of things beyond just my business and my career. I think of my children and my family and things that I want to do, outside of just my career. Definitely in my annual plan because there is a section on, on the bottom of the annual plan that says personal goals.
So I have an exercise goal. I have a weekly date goal with Mila and John. I have a business money goal and a personal money goal. So it's definitely an annual goal when it comes to the 90-day plan. Oh, I do have it in my 90-day plan. I have a personal fund goal. It's all 30 60 90 days. I have a cleaning plan, spring break activities, playing summer activities. So it is in my like 90-day plan as well. And then every week, once we get into the weekly section there's a section for personal items and that's where I put like for here I have to get my mom a birthday present, and get invitations. I've had that on my to-do list like for a long time cause I'm throwing a shower for my new sister-in-law in August. 
I have target returns that I have to do. This was during Easter. I had to create an Easter basket. And this is part of it too is like our lives are so intertwined, like work in life. A lot of you here have kids. Do you understand what I mean? Like I have mom-life, I have home life, classy career girl life. And it's all intertwined because five minutes before this I was taking care of Mila and five minutes after this I'm going to be taking care of Sienna. And so there's a lot to do, especially when you have kids. 
There's a lot of paperwork and kindergarten things. And so that's definitely every weekend putting together my personal to-do's. And then when it comes to every day I make use of all of the daily section and we haven't really gone through the daily section. So I don't want to overwhelm you too much and I definitely don't want to overwhelm you by showing you my stuff. But a lot of times I use like the top section to put more personal stuff. So like sometimes if I have a really busy day on the top of the daily plan, I'll put like what I have to do that day and I'm like, this is my schedule. And I'll also play like on the bottom, if I'm like reading a book and I want to document a quote that I read or something that I want to document, then I'll put it on the bottom. 
I also use it on top to track like goals. So this has like opt-ins we were collecting, we were getting opt-ins for something.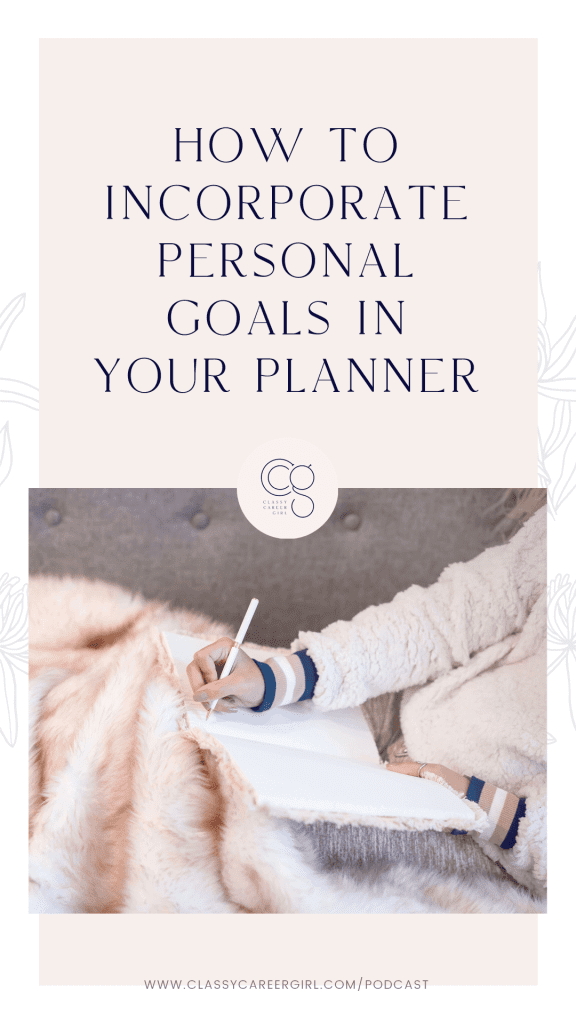 Like right now I'm focused on our membership and I'm focused on numbers and our  membership. So I've been writing down like how many members we have every single day cause what you track increases, right? Or like what you focus on increases. And so to me having that goal every single day. Like when I was doing a webinar every day I would write down how many people signed up for the webinar. So it's kind of whatever you're focusing on. If it's like every week before the week starts, I write down the days that I'm going to be going to the gym and that's as part of like the weekly review section and we'll get, we'll get more into the how I plan out the weeks and how, how to do your weekly review. But that's one thing that you definitely want to be thinking about too when you do your weekly review is your personal life goals too. 
To me it all comes back to the beginning part, which is what we're doing now. And that comes back to what your personal goals are. Like there's a section in your annual plan for three personal goals. And so that's what you can be thinking of. Like once we get to the annual plan in a couple of weeks, you can start to think of like what are those, you know, three personal goals that, that you want to have in your plan. 
It's just putting those simple habits in your day. So that's what I have on the last page of your planner. I'd recommend creating a daily checklist of things that you want to do every day.