Now I'm going to teach you how to communicate with your team.

Subscribe on your favorite platform below: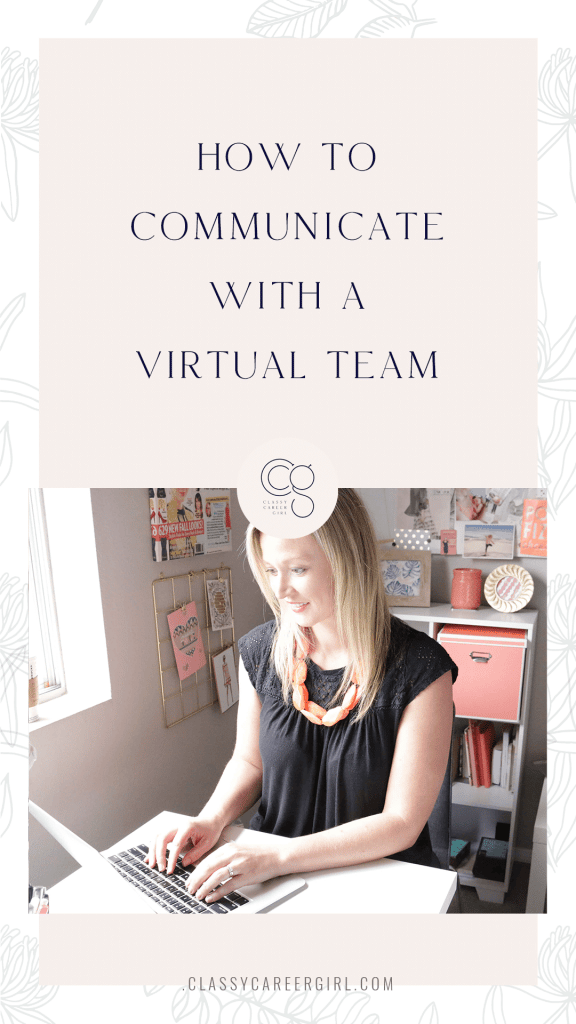 Communicating With My Virtual Team
I've been getting this question a lot because with COVID a lot of communication is happening virtually now. I've had a virtual company for many years so there really hasn't been that much change in our team communication due to the pandemic. I feel like we've really gotten our systems down and I would love to share our communication systems with you. This will be helpful if you work for a virtual team or you run a company that has to be virtual right now. Or even if you are in person with your team right now, maybe there's still some aspects of your work that can be virtual too or improve your systems to increase efficiency.
1. Hold weekly virtual meetings
Your business will grow when you communicate with your team weekly. This is when everyone can get on the same page and friendships are made. Then, your team can save their issues and questions for the team meeting and ask you during the team meeting instead of interrupting all week long. We use zoom for this.
2. End of Day Report
Have your employees send you this everyday. This improves communication and helps you answer questions quicker.
Have them tell you:
a. What did you do that day?
b. What problems did you run into?
c. What can I do to make your job easier?
3. Limit emails back and forth and use a project management system.
At Classy Career Girl, the only way we communicate back and forth is through Asana.com. All communications happens underneath each task so we can keep track of the communication associated with each task.
So besides that end of day report, the only way that we communicate back and forth on our team is through asana, which is our project management tool. So all of the communication back and forth about a task happens in the comments underneath that task. So if it's done through email, that can get really confusing, right? With all the replies back and forth, it's hard to keep track of. Where was that pdf? It was in one of these emails.
Instead we email those tasks just into Asana and then there's an inbox actually in asana. So every day I'll check my inbox in Asana to see what updates were made on those tasks.
4. Create a working Facebook group or a slack channel that is private only for people who are working for your company.
This will allow you to share important announcements and help each other become friends.
Slack is also a great tool to use for communicating and chatting quickly with your team. You can also use Loom (useloom.com) to record quick videos to send to your team.
Slack is now where our daily communication is. Our entire team works all day since we are international (and have kids during the day).
TIP: Slack should never be used for tasking. Project gone back when it didn't keep the tasks and the communication about the tasks on Asana. Quick check in like where is this link? Or wins of our members. Or I'm sick today or can you review this quick?
Objective: Create a structure for communicating with your team.
Action Tasks:
What project management tool are you going to use to communicate with your team?
What steps can you take to decrease the emails that land in your inbox from your team?
What steps are you going to take to create a better communication structure for your team?