How can you control fear? And how can you control what you think? When you are stuck in a job, it's tough I know. I used to have a client that made my life miserable and it was so incredibly hardly to stay positive! I know many of you are stuck in the same situation, so today's guest is going to help you navigate the mental game of making a career change.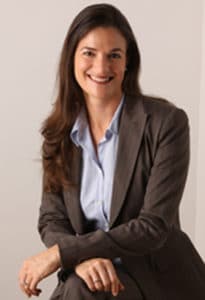 Laura Berger
Executive Coach
How to Stay Positive and Happy at Work When You Feel Stuck
Laura Berger is an executive coach and achievement accelerator in work and life for leaders of some of the world's most admired companies. She has used evidence-based methods to serve executives, entrepreneurs, and leaders for over 20 years. She also contributes to Forbes, The Huffington Post, and Psychology Today. She will share how to strike the perfect balance between success and happiness based on the way your brain really works.
Subscribe on your favorite platform below:
Some questions I asked:
Why is a positive mental outlook so important for our work?
Many listeners want to make a career change and that's why they are here. What would you tell them?
How can you control fear? And control what you think?
When you want to change jobs and you hate your job, what happens in your brand?
When you consult with executives and CEOs, what is your advice to them?
How do we change our thoughts and feelings and change the thoughts and feelings of others?
In This Episode, You Will Learn:
Laura and I will talk about how you can start uncovering how the brain works and how that can contribute to your happiness and success.
You may also like these episodes: