Conferences provide excellent business opportunities if you network effectively.  This year, I've attended quite a few conferences and it really help me grow my network. I've been inspired, listened to, befriended, referred, and challenged just by joining those events. We are finally down to the last month of 2015. Wow! Time flies so fast!
If you want to grow your network and learn at the same time, I put together a list of our top seven must-attend conferences for women and entrepreneurs in 2016.
2016 Conferences
GROWCO Conference
Where: Red Rock Resort | Las Vegas, NV
When: May 17-19 2016
Inc. created GROWCO, a three-day conference, for business leaders who want brass tacks advice to achieve the next level of growth. GROWCO speakers include founders and CEOs of fast-growing companies, icons in the business community, and authors of definitive business tomes. Learn how to develop a vision, manage a team, create a brand, get the most for your marketing dollar, connect with customers, close deals, and find capital.
Ignite Live
Where: Sheraton Gateway | Los Angeles, CA
When: January 13-16, 2016
A Live Event guaranteed to set your business and life on fire! This event is for success-minded entrepreneurs that want to take their life and business to the next level and get to 7 figures. This is a MUST attend if you're an entrepreneur, expert, consultant, coach, online marketer, podcaster, service professional, and anyone who has a burning designer to do what you love and relentlessly pursue your dreams.
#BlogHer16: Experts Among Us
Where: JW Marriott | Los Angeles, CA
When: August 4-6, 2016
The BlogHer conferences offer a multi-day experience, all enhanced by integrated, custom brand experiences on a scale from intimate to grand—and always fun. Presented by SheKnows Media, the 2016 BlogHer conferences that began in 2005 to answer the question "Where are the women bloggers?" are a celebration of women content creators across social media, video, photos, and the web. The BlogHer events have empowered women in social media to meet, inspire, and celebrate each other, find opportunities to work with brands, and come home with new ideas, skills, and connections.
Social Media Marketing World 2016
Where: San Diego Convention Center | San Diego, CA
When: April 17-19,2016
Known for its high-quality content and events, Social Media Examiner is the world's leading online social media magazine for businesses, offers the leading podcasts covering social media and is the exclusive sponsor of the Social Media Marketing Society. In this event, you'll join 3,000 fellow marketers at this mega-event designed to inspire and empower you with social media marketing ideas.
Startup Grind
Where: Silicon Valley, CA
When: February 23-24, 2016
Startup Grind is a global startup community designed to educate, inspire, and connect entrepreneurs. Founded in Silicon Valley, Startup Grind now spans over 170 cities across the world.
Wisdom 2.0 Conference
Where: San Francisco, CA
When: February 20-22, 2016
Wisdom 2.0 offers a series of events around the world, focused on living with mindfulness and wisdom in the digital age. Our flagship gathering is in San Francisco each year, where several thousand people gather. Wisdom 2.0 has sold out 4 of the past 5 years. Make sure to register early.
The Annual Yellow Conference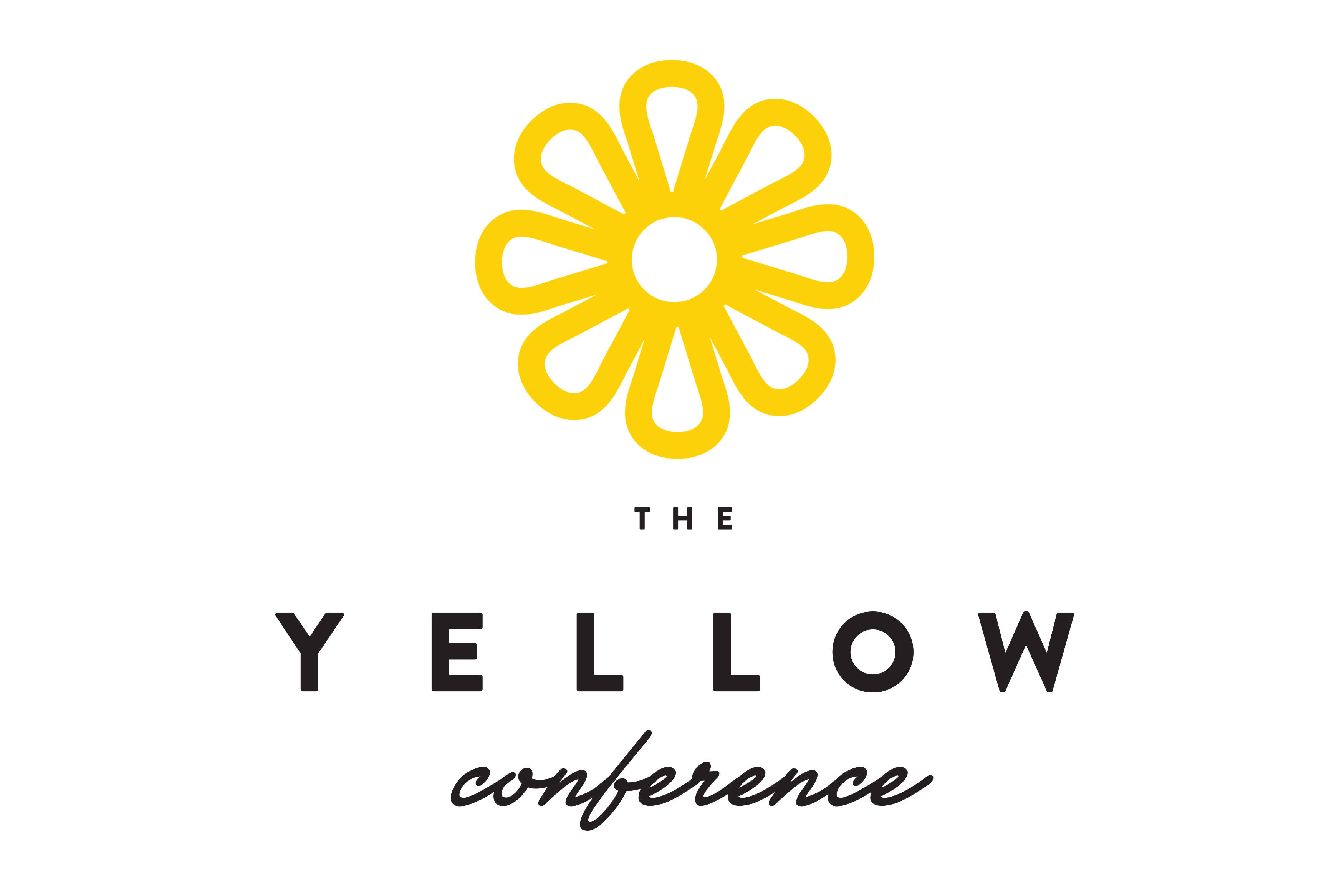 Where: Los Angeles, CA
When: August 2016
The Yellow Conference is a gathering for creative, entrepreneurial women who desire to ignite passion and bring goodness to the world through everyday living. Get inspired by individuals who are making a difference in the world, and learn how you can do the same.
What conferences should we add to the list?