The difference financially: 2006: Everyone was trying to keep up with the Joneses, buying houses, buying cars, making bad decisions, not saving.

I remember one morning waking up in 2008, waking up my husband after I heard about the market drop in 2008 on The Today Show. Our condo price dropped in half. And we started digging our way out of our 80K of debt.
I'm not sure where you were in 2008. So I do this Live as my way of sharing my story and how economic changes affected my career. Pushed me to make a career change. Pushed me to manage my money better. Pushed me to do something that I would enjoy more. Pushed me towards my calling and purpose. Pushed me to PREPARE for my career and my future life as a mom.

Subscribe on your favorite platform below: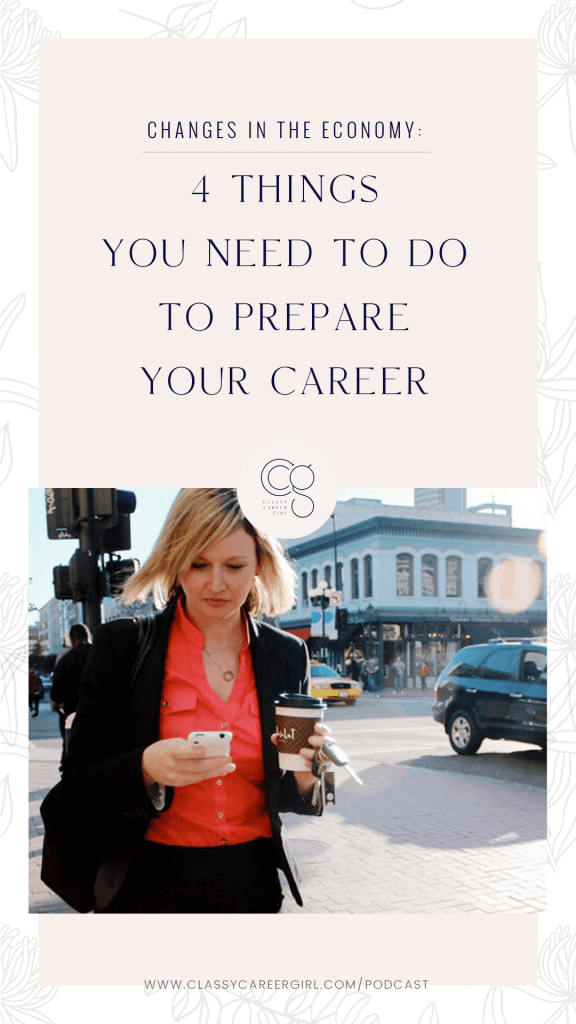 Money and your career go hand in hand. If you don't have loans and a ton of bills, you can make career choices that make you happy. When we got out of debt, then I COULD go part-time. Then, I could quit my day job because I had 6 months of savings. I could volunteer my time. Today, I can volunteer. You can do the work you were designed to do. THE work you were created for. Your calling and purpose. But you CAN'T figure out your ideal career path when you are worried about money and the student loans are out the door.
When you aren't worried about money, you can do things you are happy about.
PREPARE:
Don't keep up with the Joneses. Put your dream first. You don't need to have a fancy car, house, work outfits, perfect blowouts. Save your money! We are in a time of buying. It reminds me so much of the time that I made my mistakes. More, more, more. We just got married. We need everything. Even we just had kids we need everything.
Take care of the money you have. Find money and save it. Your expenses don't have to grow with your income. Taking care of your money will allow you to reach your career goals. Create a budget today. My retirement account story – needing to transfer it. Brokerage account – money found! Sitting there for 5 years.
Practice Conscious spending. Does this align with my values and purpose? Does this bring me fulfillment? Vicki Robin in her book Your Money or Your Life recommends making a list of all the expenses associated with your job. Your commute. Your lunches and coffees. Your vacations to de-stress. Not to mention the cost of missing out on your family. To add it all up and your job you thought paid you well might not be paying you all that much. She says to add up all of the life energy you are spending. We have limited hours of life energy left. We need to spend it aligned with our callings and our purpose.
Act as if your job might go away. What would you do to make your first 100? How could you bring in other money on the side? Do you need to build some savings? That's why I love being my own boss – it's the most secure career out there.
Resources for money:
The Total Money Makeover by Dave Ramsey
Your Money or Your Life by Vicki Robin
As we approach CCG's 10 year anniversary, we have some exciting events coming up. So stay tuned for something brand new I've got to celebrate. March 24, 10 years to the date.
Get Your Career Unstuck and NEVER Dread Monday Again!
Coming March 24th, 2020, we'll guide you to the career or business that you were meant for with our all-new CLASS experience and community. World's Leading Career Coach, Anna Runyan, shares how to instantly get your career unstuck in 3 simple ways.
Other Podcast Episodes You Might Like:
How to Put Yourself First and Battle Burnout
Creating Your Future Career Vision in 2020