Keep reading to be inspired by one of the REAL classy and ambitious ladies who are driving change, inspiring others and making the world a better place. The more we know that other women are making the impossible possible, the more empowered we will be that we can do the same.
We were ecstatic to see how excited you all were to read about our

top 20 Classy Career Girls

so we wanted to dive even deeper into these working women making a difference.
In this interview, we meet Jennifer Kroiss, a career strategy and development coach focused on identifying and targeting what success is for her clients and then creating a plan and structure for them to execute. This is accomplished by providing the coaching, tools, and resources for her clients to accomplish everything that they have ever wanted in their career. Jennifer's 15 years of professional experience, including; overseeing product launches and meetings for 10,000+ participants, managing large teams (of up to 100 people!) as well as having conducted over 2,000 candidate interviews and having hired more than 250 people, provides real world experience that benefits her clients.
So today we dig a little deeper into what her goals are, who inspires her and what motivates her to work so hard.
Name: Jennifer Kroiss
Titles: Career Strategy and Development Coach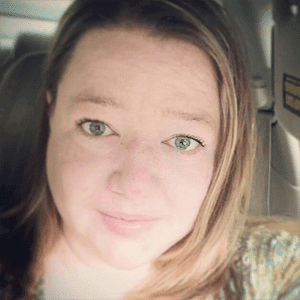 Who inspires you?
There are so many people that inspire me that the simplest way to capture them is to say that it's really all of the people that I'm fortunate enough to collaborate with on a regular basis. These amazing people are doing incredible things and they get me so excited to wake up every day to see what we're going to accomplish next, because individually we are great, but together we are moving mountains.
What advice would you give to your 20 to 25-year-old self?
There is a lesson in everything that you experience. Whether it's something you perceive as positive or negative at this point, it's all learning.
What motivates you to work hard?
To be able to live a life by my design and to impact people's lives for the better. I believe in working smarter, not harder, and by continuing to always learn and leveraging technology allows me to do that. I am passionate about helping others succeed in their careers and I know that the more impact that I can have, the more people that I can help reach and exceed their goals.
What were some pivotal moments in your career and life and how did they affect you?
I started my career at the age of 19 (and finished college along the way) in a position that required me to travel 50% of the time, work 15+ hour days on a regular basis and to manage a staff that was, on average, 15-20 years older than me. That experience taught me a lot of things, the first and foremost being that relationships are everything in business (and in life!). The relationships that I was able to develop with people got me through all of the first experiences and tough times, as I had people that I could go to for advice and support. Those same relationships also helped me when dealing with difficult employee situations because we had already developed trust, so we had a baseline to work from when working through challenges.
Throughout the majority of my career, I have been not only the youngest person in the room but also one of the only females. From a leadership perspective that has taught me a lot about how to work effectively across multiple generations and with both genders. It has also taught me how to work through negative situations and typically, having strong relationships allowed me to work through those situations to create a positive outcome.
What is your all-time favorite book?
Oh my gosh, I can't limit myself to 1!
The book that changed my money mindset and I find myself recommending to others constantly is "Tapping Into Wealth" by Margaret Lynch. Seriously, if you haven't read it, check it out, it's a game changer.
My favorite "Fun" books – I love these books so much and re-read them every few years…
"Pride and Prejudice" by Jane Austen is such a great read and has so much humor, in addition to great characters and plot.
"Little Women" by Louisa May Alcott. The characters are such strong women and love their family. You'll see yourself in at least one of the women and the character development is so strong that they feel like they are your sisters. If you read this book when you were younger, read it again as an adult as it will truly resonate with you.
What is your favorite vacation spot?
Anywhere near water. Which is a funny statement from me as I'm not a big swimmer and I don't spend much time laying out in the sun 🙂 BUT I love the sound of running water and waves and am continually drawn to it.
What is your favorite restaurant/food?
My favorite restaurant is The Oasis in Austin, Texas. It is high up in Hill Country and has the most amazing views of Lake Travis. The sunsets are breathtaking!
What was your first job?
I was a Jr. Counselor at a YMCA Camp in Ely, MN – Camp du Nord. It was one of the best summers of my life and I will never forget how great it felt to know that you were helping kids and families to create memories.
What is your favorite TV show?
Hands down – Shark Tank. I have so much respect for the individuals that pitch their companies. I feel like watching this show can be considered professional development as I always walk away from each episode inspired and feeling liked I learned something new about business!
What is your favorite thing to do on the weekend?
If it's summer in Minnesota, I am most likely on a patio somewhere having brunch. I have amazing friends, family, and a great dog and we all love spending time together – there's no better way to do it than soaking up the nice weather, eating good food and enjoying each other's company.
If it's winter, I'm more than likely lobbying those same people to go to a movie. I LOVE going to the movies. Secret Fun Fact – I'm a die hard fan of The Fast and Furious movies and Vin Diesel.