Do you still need business cards with everything going digital these days? YES! We are big fans of networking here at Classy Career Girl. We push ourselves to get out and meet people in person. Next week our team is headed to a convention and one of the first things we thought was, "We need to order a ton of business cards!"
When you are ordering new business cards, you need a great design that stands out and makes you unique. It's even more important you design cards that you are really excited to hand out. If you love the way your cards look, you will be more confident in your introduction and your cards will land in more people's pockets. This will make networking follow-ups and new opportunities a lot more likely to happen.
Our friends over at Staples put together a Business Card guide with expert tips on what to know before you buy business cards, how to design your cards and what to do with those beautiful cards at a networking event.
But, sometimes it can be such a pain to find the right template for you, right? Well, if you are anything like us and on the hunt for a classy business card, you'll love our picks below!
10 Business Cards You'll Want to Order Now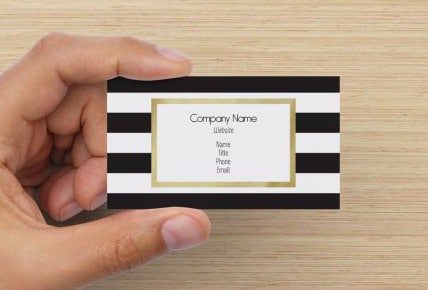 1. Black and Gold.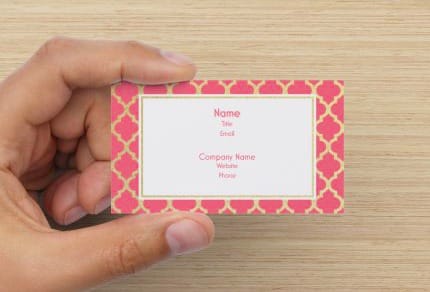 2. Pink and White.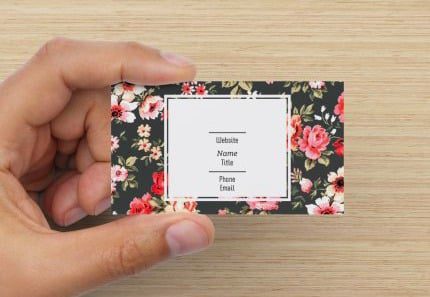 3. Floral.
4. Stripes.
5. Gold Polka Dot.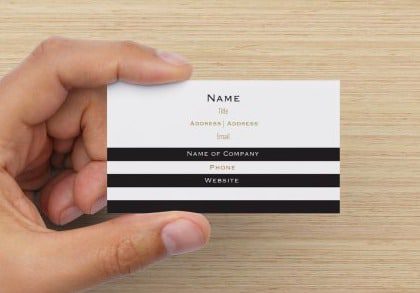 6. Black and White Stripes.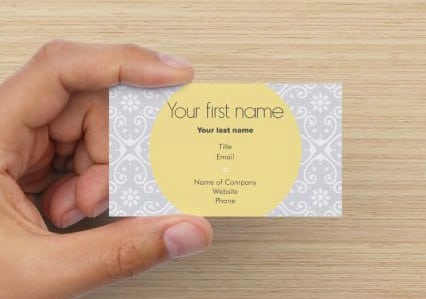 7. Yellow and Gray.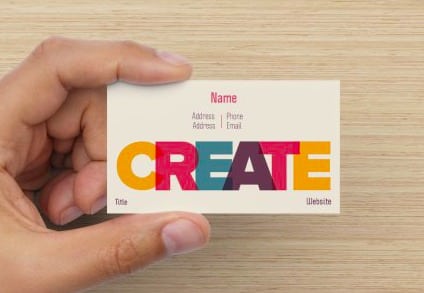 8. Create Colorfully.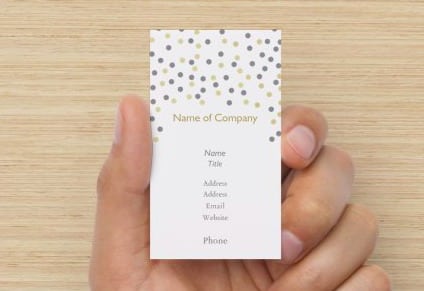 9. Vertical Dots.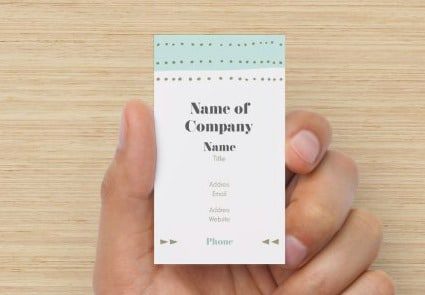 10. Simply Mint.
A business card is one of the most powerful and useful tools of networking and marketing yourself. Despite technology creeping in on every side, a printed business card has not yet been put aside. One, because it is very handy. And two, because it is simple, yet professional.
In the U.S., 88% of business cards that are exchanged are thrown out within a week. Don't be discouraged. With a little bit of vision and creativity, you can create a unique business card that not only stays out of the trash, but also stands out from the stack.
After you pick a design above, here are some tips to help you finalize your decision:
1. Make it pop with color.
While traditional white business cards with black text are simple, clean and timeless, consider adding a pop of color to your cards to stand out and showcase your brand personality. Color grabs our attention. It changes our perception. It even affects our mood.
2. Make sure it is easy to read.
The first three rules of business cards fonts: 1) Make sure it's easy to read 2) Make sure it's easy to read and 3) Make sure it's easy to read.
3. Mix up the fonts.
Feel free to mix in a second font for added visual appeal. For example, if you use a big, bold script font for your name, opt for a cleaner typeface for your contact information. However, limit it to just two fonts, as more than that can add too much visual "noise."
4. Make use of space.
2-sided business cards give you extra space for listing hours and appointment reminders or the perfect spot for your logo and tagline.
5. Tout your title.
When it comes to crafting your business card title, don't be shy about sharing and always use your best judgment. 
If you have multiple job titles, include the highest ranking or most important job first on your card. 
Consider using a little creative license with your title. While it may not be appropriate for every industry or profession, a little humor can go a long way in highlighting the tone and tenor of your brand.
6. Card quality.
Never settle for less. The quality of your business card will be seen as the same quality of service you provide as a business owner or as an employee.
7. No information overload.
Do not put in too much information in one tiny space. Even when you have the perfect colors and designs for your card, if it looks like you tried to squeeze in your life story into it, no one's going to read it.
Do you have more tips on how to use a business card properly and effectively? We'd love to hear them.
This post is a collaboration with Staples.