A few months back, I asked members in the Classy Career Girl Network if they would be interested in starting a book club with me this year. The response was overwhelmingly positive and so I decided to go for it. I also had many people ask if they could get the book recommendation list in advance so I decided to create a list of all 12 books our book club plans to read this year.
The requirements of my book picks are that they must be focused on personal development, happiness, career, and balance. They are books that are actionable to help us improve our lives throughout the year. I've tried to add variety each month so you don't feel like you are reading the same thing each month.
These books are not just for entrepreneurs, they are for anyone no matter what career you are currently in. The books are carefully chosen and books that I have not read yet and I am excited to dive into. Most of them have been on my must-read list for a long time but I've just never gotten around to reading them yet. I am hoping that the extra accountability of all of us supporting each throughout the year will help me stay accountable. These books are also all recommended to me by someone and I am super excited to read them!
Note: The below links include amazing affiliate links and I will receive a commission if you purchase the books through me. Thank you!
The Classy Career Girl's Book Club
How are you going to find the time to read? I know we are all busy but it's a priority of mine to read 1-2 books every month in the new year. I'm waking up early and getting at least 15 minutes of reading time in the morning before my daughter wakes up. Then, I'm always going to have my kindle with me wherever I go because waiting time adds up here and there where I can read. Tony Robbins said, "Success leaves clues." Whatever we want to do, there is an expert that has already achieved what we want and has written an in-depth book about it. That's why it is important to prioritize reading into your goals and calendar next year. Are you with me?
Note: The discussion for the books will be happening on the Facebook event page in our Classy Career Girl Network Facebook group. You must be a member to join in on the book club discussion. Join here. (it's FREE)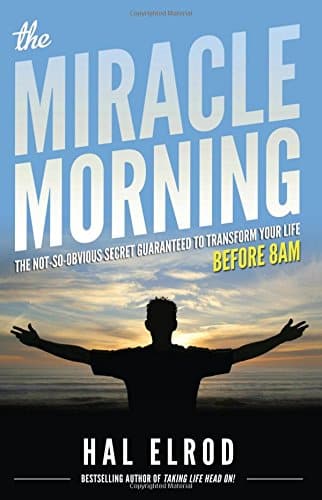 January
What if you could wake up tomorrow and any—or EVERY—area of your life was beginning to transform? What would you change? The Miracle Morning is already transforming the lives of tens of thousands of people around the world by showing them how to wake up each day with more ENERGY, MOTIVATION, and FOCUS to take your life to the next level. It's been right here in front of us all along, but this book has finally brought it to life.

February
In A Simplified Life, you'll find Emily's strategies, systems, and methods for permanently clearing the clutter, organizing your priorities, and living intentionally in 10 key areas—from your home and meal planning, to style and finances, parenting, faith life, and more. Emily will show you how to truly make the most of your days with realistic, achievable, and tactical tools.
March
In this lively, practical, and inspiring book, Gary dissects every current major social media platform so that anyone, from a plumber to a professional ice skater, will know exactly how to amplify his or her personal brand on each. Crushing It! is a state-of-the-art guide to building your own path to professional and financial success, but it's not about getting rich. It's a blueprint to living life on your own terms.

April
This book is for the woman who wants to feel good about herself and her body, and learn how to start incorporating healthy habits into her life. It's for the woman who doesn't want to trade in her champagne for skinny jeans. It's for the woman who is done with dieting, and ready to start paying attention to her health before that number on the scale. It's for the woman who is ready to stop letting her weight define her, and is ready to understand why it always did. This is not a diet book. This is a lifestyle guide.

May
A framework for personal development, The School of Greatness gives you the tools, knowledge, and actionable resources you need to reach your potential. Howes anchors each chapter with a specific lesson he culled from his greatness "professors" and his own experiences to teach you how to create a vision, develop hustle, and use dedication, mindfulness, joy, and love to reach goals. His lessons and practical exercises prove that anyone is capable of achieving success and that we can all strive for greatness in our everyday lives.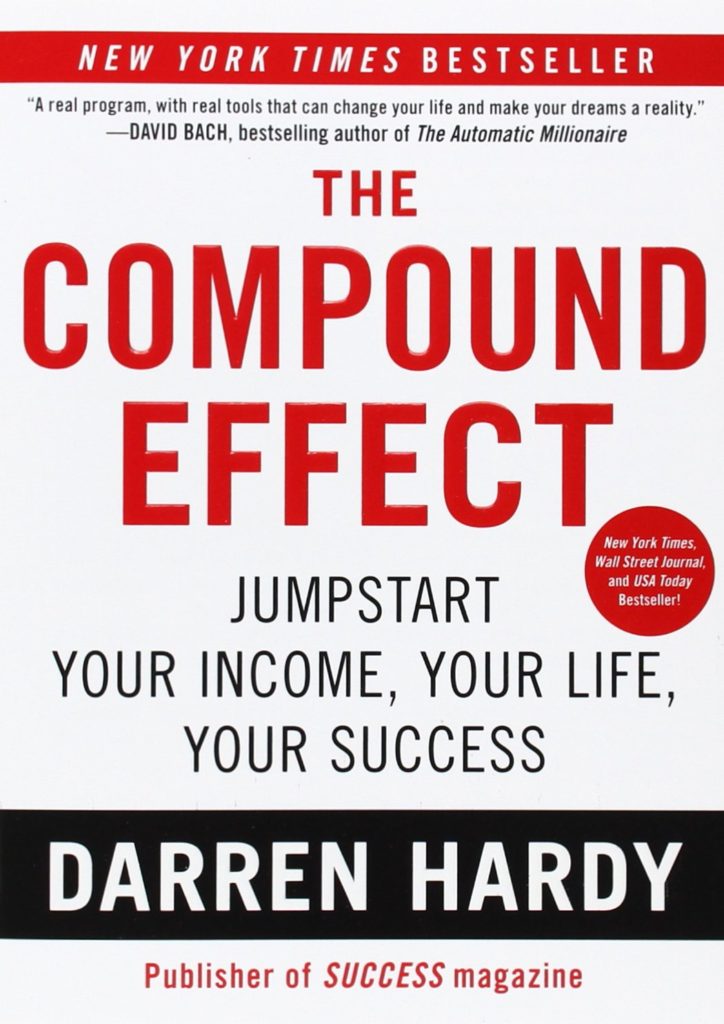 June
The Compound Effectt is based on the principle that decisions shape your destiny. Little, everyday decisions will either take you to the life you desire or to disaster by default. This easy-to-use, step-by-step operating system allows you to multiply your success, chart your progress, and achieve any desire. If you're serious about living an extraordinary life, use the power of The Compound Effect to create the success you want.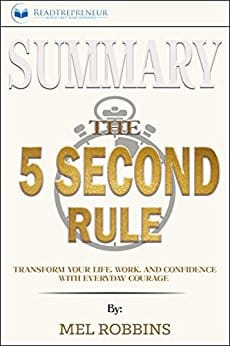 July
We have different goals and purposes in life and we all need to start somewhere. However, our brain often rushes to make us comfortable, to protect us from danger and hestitate. The only way we can overcome this is to just do it. With the 5 Second Rule, it will push us to act immediately and get started.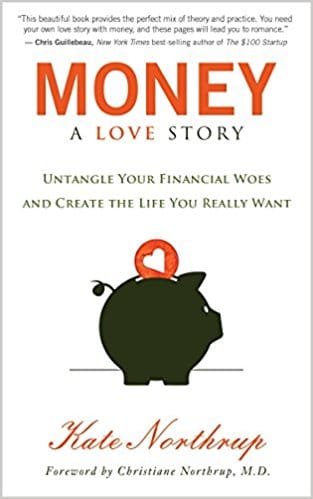 August
Having a good relationship with money is tough—whether you have millions in the bank or just a few bucks to your name. Why? Because just like any other relationship, your life with money has its ups and downs, its twists and turns, its breakups and makeups. And just like other relationships, living happily with money really comes down to love—which is why love is the basis of money maven Kate Northrup's book.

September
Better than Before answers that question. It presents a practical, concrete framework to allow readers to understand their habits—and to change them for good. Infused with Rubin's compelling voice, rigorous research, and easy humor, and packed with vivid stories of lives transformed, Better than Before explain the (sometimes counter-intuitive) core principles of habit formation.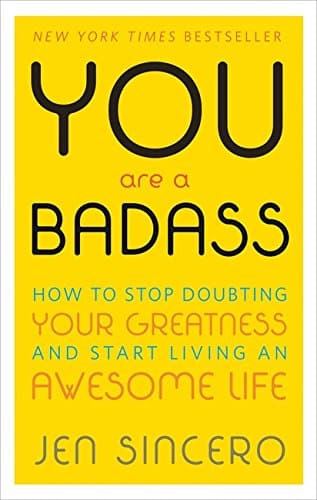 October
You are a Badass is the self-help book for people who desperately want to improve their lives but don't want to get busted doing it. By the end of You Are a Badass, you'll understand why you are how you are, how to love what you can't change, how to change what you don't love, and how to use The Force to kick some serious ass.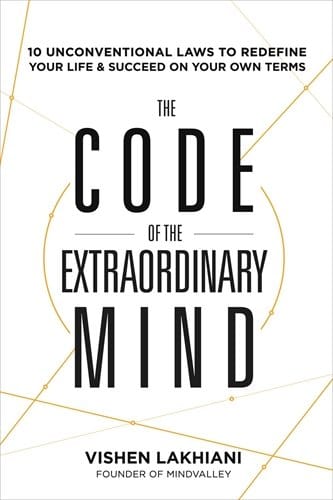 November
The Code of the Extraordinary Mind is a blueprint of laws to break us free from the shackles of an ordinary life. It makes a case that everything we know about the world is shaped by conditioning and habit. And thus, most people live their lives based on limiting rules and outdated beliefs about pretty much everything―love, work, money, parenting, sex, health, and more―which they inherit and pass on from generation to generation.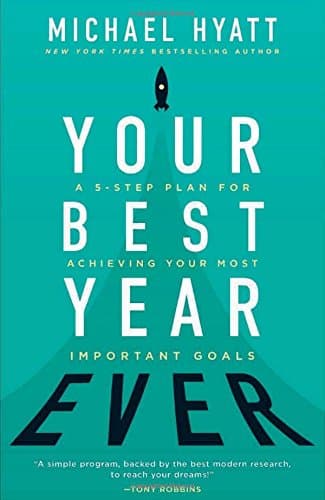 December
In Your Best Year Ever, Hyatt shares a powerful, proven, research-driven system for setting and achieving goals. Anyone who is tired of not seeing progress in their personal, intellectual, business, relationship or financial goals will treasure the field-tested wisdom found in these pages.