Today's post is written by Alex Summers. Having spent long and arduous hours learning about business, marketing, and writing from respected minds while attending school, she now feels an obligation to spread the knowledge along with a fresh perspective. The advantage to you is the ability to absorb it without incurring more student loan debt. 🙂
5 Top Female Entrepreneurs of 2011 to Admire
Let's face it. Not all of us were intended for office associate positions or medical jobs in hospitals. Some of us girls want something off the beaten path, and for most of us that means starting your own business and pursuing the entrepreneurial path. However, being an entrepreneur is no easy task, especially if you are a women.
Entrepreneurs are predominately male, and trying to succeed in a field where finding a mentor is not only necessary, but nearly impossible, can be incredibly difficult for many women. But there are women who have succeed as entrepreneurs, and have done incredibly well for themselves. So if you are wishing to blaze your own path, but are looking for a few women to look up to consider one of this year's top female entrepreneurs:
Vicky Thompson
President and CEO of Valuation Management Group
In 2006, Vicky had enough working with Fleet Finance, and decided to embark on a career of her own in appraisal. With little capital to begin with, Thompson had to learn how to increase her business on a limited budget, and she her hard work definitely paid off. This year alone, Valuation Management Group produced $25.4 million in revenue and experienced a three year growth of 7,910 percent.
Lisa Hufford
Founder and President of Simplicity Consulting
Not even a cushy job at Mircosoft could keep Lisa Hufford around. In 2006, she left behind 14 years of corporate work and her position as Sales Director to start her own firm. Simplicity Consulting, a firm which has experienced a 3,727 growth rate in 3 years, helps businesses create personalized marketing strategies. In 2010, the company achieved a $11.5 million revenue.
Shazi Visram
Founder and CEO of HappyBaby
When Visram started HappyBaby, she wasn't even a mother – yet, that didn't stop her from breaking in to the profitable niche market. Visram had noticed how difficult it was to find nutritious meals for babies and thus, created HappyBaby which makes organic foods for babies and young children. In the last 3 years, the company has achieved a growth rate of 3,207 percent and had a $13.3 million revenue in 2010.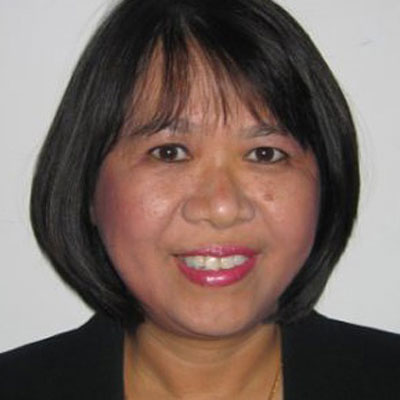 Christine Do
CEO of Soft Tech Consulting
As a teen, Do was forced to flee her home in Saigon for the United States. Today, she is the CEO of a tech consulting company known as Soft Tech Consulting. In 2010, her company achieved a revenue of $7.4 million and she was named one of the Top 10 Asian Entrepreneurs.
Anne Bahr
CEO of PetRays
The pet industry is one of only a handful that is truly recession proof, and Bahr's PetRays is proof of that. Originally, Bahr was a veterinarian, but after a stint as faculty of Texas A&M University's radiology residency program, she decided to go into business for herself. Now her company PetRays helps vets make better decisions in regards to pet healthcare.
Being a female entrepreneur in a man's world may present a few struggles, but it is by no means impossible. Several woman have struck it out on their own and succeeded in created multi-million dollar companies. So if a new path is calling you, don't be afraid to step away from your 9 to 5. You just may be the type of entrepreneur you have always admired.
What entrepreneurs do you admire?