I really want to help you take the stress out of sticking to goals and start making a plan that inspires you.
Sticking to your goals can sometimes be challenging. I know things come up, and those roadblocks can get in the way. Which is why I love the written planner, because I can get back to my plans once we move past those roadblocks. You are so much more likely to reach your goals if you write them down!
So today, I'll be sharing my strategies to help you stick to your goals. Let's tune in!
Subscribe on your favorite platform below: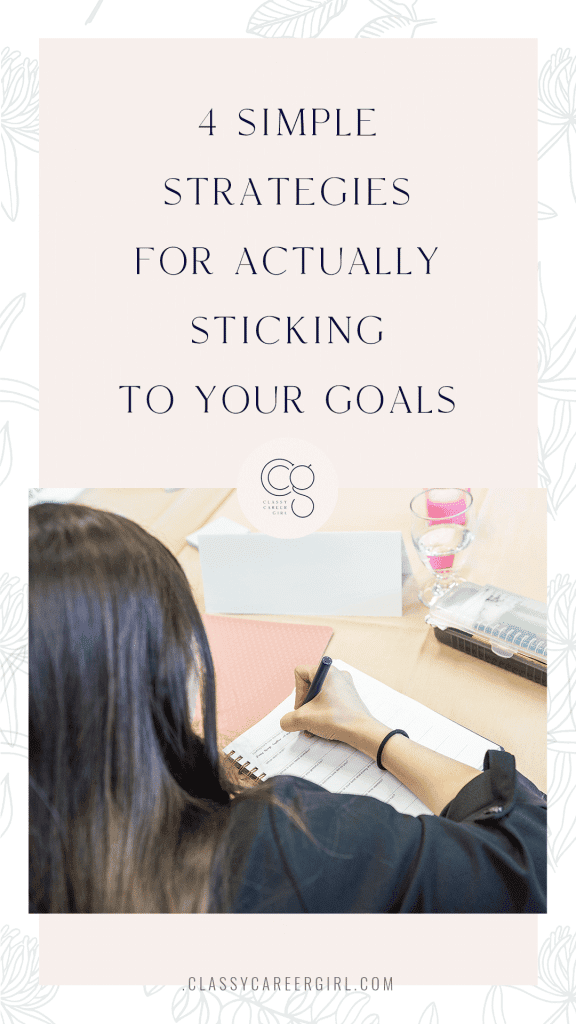 4 Strategies To Ensure You Are Sticking to Your Goals
1) Believe You Can
The most important thing is your MINDSET. You have to believe that you can accomplish your goals. You may not know how you are going to do it and it might be super scary but it's ok! And also, you can start repeating daily affirmations and staying as positive as you can. Believe in yourself and you can do amazing things.
2) Don't Worry About Being Perfect
I know many people get overwhelmed trying to figure out what to write down. They worry that it's not good enough so they just don't write anything at all. Or they have doubts that they can't make their goals happen so they don't want to write anything. My tip for you is to not worry about it being perfect. Get a pen and paper and just write down the first thing that comes to your mind.
3) Make It a Habit
Make a commitment to do a new 90-day plan every quarter, a new monthly plan every month, and a new weekly plan each week. This consistent action won't take long and is crucial to your success and happiness. If you stick with it, you'll find that this planner will become part of your routine. It can be challenging at first but once you get the hang of it, it'll be worth it.
4) Take Advantage of This Community
Wether you want to start a business or transition to a new career, you don't have to do this alone! If you are feeling stuck, ask for help! You can join our Classy Career Girl Network Facebook group and ask your questions. With over 21,000 women, I'm sure there is someone who can help you in the group or at least point you in the right direction to complete your goals.