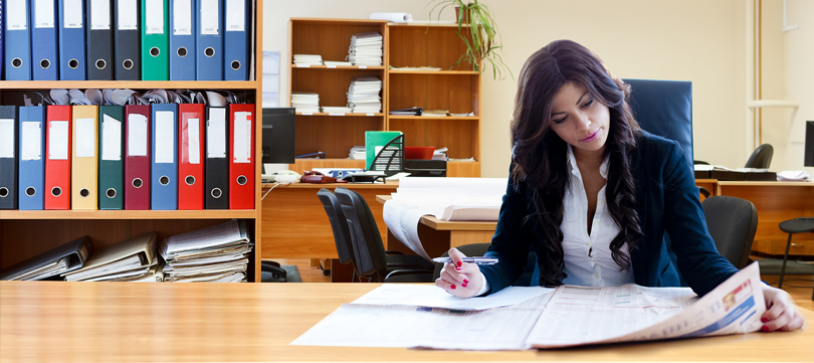 18
May
If you are sick of the daily grind of your office job, maybe it's time to take your career into your own hands and become your own boss? Working for yourself gives you the freedom to do the projects you want to do and execute them in your very own unique way. Sure, you'll have to be very motivated and have thick skin, but being your own boss is a very rewarding experience.
Before you take the daunting plunge into self-employment, you need to make sure you and your career are ready. Are you prepared to start in this new exciting direction? How do you know when you are ready? You should be able to check everything off on this handy checklist below before you resign.
5 Signs You Are Ready To Be Your Own Boss
1. You Know Your Industry Inside Out
You know you are ready when you've gathered a lot of experience in your industry and you have many contacts who can help refer you clients. This ensures that you have leads and prospects ready to work with.
You also have to be 100% sure you know your industry inside out. This will give you an idea of how the market is currently. Could it handle one more business? If yes, go for it. But, if the industry market isn't doing too well at the minute, sit it out and wait a few months before you commit to self-employment.
How do you figure all this out? Do as much online research as you can before you make the leap and read industry-specific magazines and journals.
2. You Have A Potential Workspace
Working from home? Then you don't really need to worry about this point. But if you want to find your own office, then you have a couple of different options to consider. You could look into renting an office in a block of corporate offices and workspaces. However, this can be an expensive option, especially if you are still trying to get your company off the ground.
Another option, one that is becoming increasingly more popular, is to rent a desk in a coworking space. This is a great way to network, as you will be working in a space with lots of different people from various industries.
3. You Have The Finances
Starting a business can be quite expensive. One way to finance your new self-employed career is to save up while you are still in your old job. It's recommended to have at least 3-6 months savings set aside to fund your living expenses during first few steps of your new company.
If you cannot afford to save, you can always look into business loans and grants. Speak to your bank about the options that are available to you. One thing to remember is that you will need a good credit score to get a loan. But what is an excellent credit score exactly? It gives creditors an idea of how well you have previously paid back any loans and debts.
4. You Have A Business Plan
If you are looking for a loan, a bank will usually ask for a business plan or model. But you should have one of these regardless of if you need financial help or not. You need to include the milestones you want to achieve and when you estimate you should hit them by. This will help you keep on track, especially during the early years of your business.
Your business plan should also include your financial information. How many products do you think you will sell in your first year? Where will your first year of financing come from? All of your practical information that is needed for the running of your business needs to be entered into the business plan. At the end of your first year, take another look at your plan and see how successful you have been compared to your estimations.
5. You Think Positively
Think positively for positive results! You should be excited about this new chapter in your life. If you have a positive mental attitude, then you will be able to better handle the rocky patches that will most likely come your way starting a new business. Tough times often occur in the first couple of years of business.
No matter what happens, don't throw in the towel too early. Keep smiling and rolling with the punches. It won't be easy to start with, so you are going to need an invincible optimism if your new business is going to succeed. Stay motivated and join a community of other people starting businesses too to help support you. The more you put into it, the more you will get out of it!
Good luck  – you won't regret it!
Lor is a Marketing Assistant and Graphic Designer at Classy Career Girl since 2011. She is passionate and motivated to create a community of women who want to get ahead in their careers.
Latest posts by Lor Mancera (see all)