Hi everyone! For those of you who don't know who I am, my name is Anna Runyan and I help women get their career unstuck so they never dread Monday again.
Today I wanted to talk about the #1 mistake people make when launching their dream career or business.
Subscribe on your favorite platform below:
The #1 Mistake People Make When Launching Their Dream Career or Business
Are you stuck in your career?
Have you been thinking any of these? If so, you are not alone!
No one is buying.

No one is hiring.

Not sure where to start.

Dreading Mondays.

Feeling lost.

Living paycheck to paycheck.

Pushing out retirement dreams.

Trouble staying motivated.

So much to do – busy.

Anxiety on Sundays.

Issues with boss.

No time for friends or family.

Fear of what others think.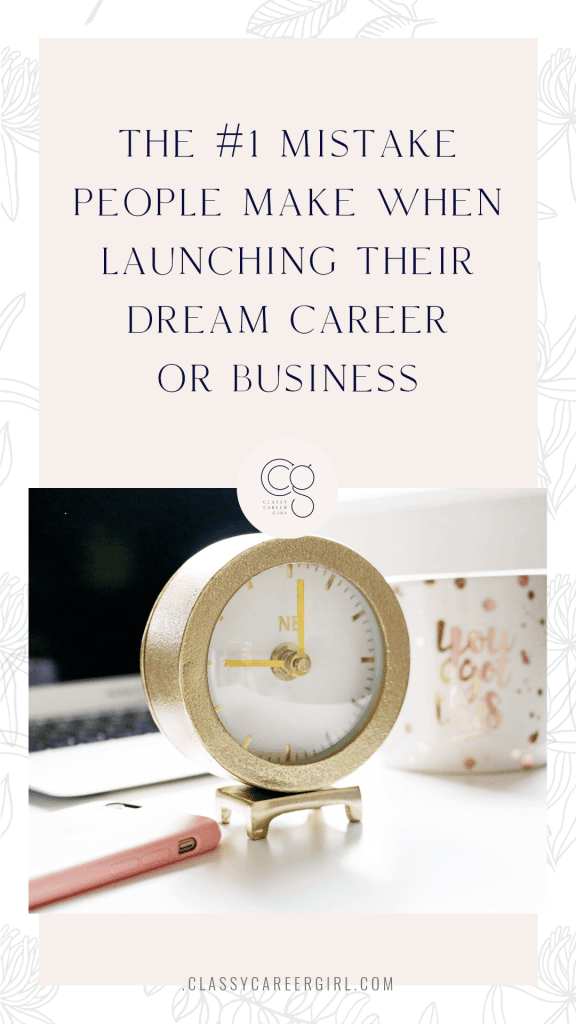 What is the best way to find a secure and steady career right now?
Hearing nothing but crickets after applying to jobs online?
OR…..
Are you banging your head against the wall trying to create your website and launch your new business?
Many of my students have launched their dream careers and businesses during the pandemic.
It's all due to something I call, "The Problem Pivot".
This is the BEST way to find secure and steady income right now.
I explained WHAT The Problem Pivot is in the video above and how you can begin implementing it immediately to get unstuck and never dread Monday again!
Whether you are an employee or entrepreneur, you may have to make a pivot right now.
Certain industries and companies are exploding with growth.
Hiring managers are focusing on transferable skills and looking for people who have the drive to learn and evolve.
The Problem Pivot is all about finding a problem and solving it.
There are so many NEW problems because of the pandemic.
Companies are hiring people who can help them solve problems now. When there is a big change, opportunity accompanies it!
So here is what I want you to think about:
What is your dream career or business?

What are the problems associated with that industry right now?

What problem are you passionate about solving?
Remember, it's not about you! It's about how you can serve others.
Employees: How can you pivot your resume and cover letter to show that you can help the company you are applying to?
Entrepreneurs: How can you create a service or product to serve your potential customers right now?
This is the "Problem Pivot" and this is the secret to finding work you love.
When you focus on "The Problem Pivot" you will stand out from your competition….
…you'll be proud of the work you do.
…you'll have more job offers.
…you'll have more sales.
It's totally doable.
You CAN find work you love right now and NEVER dread Monday again!
Why you need to stop updating your resume or working on your business website?
You might find this advice counterintuitive now.
The #1 mistake is wasting time doing tasks that are NOT going to help you create your ideal career or business.
We can all job search or create a website, but you'll be more successful when you find the ideal career fit for you first. The ideal career you were born to do. The thing that you can do for years and years and you do it and time flies by and you get job offers, opportunities and clients because you were made for that career.
WHAT can you do to make more time to start a business or find your ideal career? 
The reason you are experiencing so much frustration with your career change is because you haven't figured out your ideal career path. That's what makes you scared and fearful. That's what causes you to lose clarity and confidence.