It's almost the end of the year and it's time to announce our most read articles of 2015 at CCG. This year has been whirlwind and a pivotal one for Team CCG. It's hard to image a year filled with more change and activity than this last year.
One thing we see time and time again are the hot topics that you love reading about are money and reading. That's good because we love writing about those topics too.  And of course, the job search, fashion and hair topics always come in very closely behind.
This year, an old post about standing up for yourself made the list which we were excited to see. It really is your time to get what you deserve and share with the world your thoughts and views. That truly is how you will make your dreams happen.
As we enter into a new year with thousands more new articles, we hope you enjoy a review of some of the most read articles over the last year.  And hopefully, the summer workwear one will help you keep those winter blues away as well.
Here are the top ten most read articles of 2015 on Classy Career Girl:
Phone interviews are used more commonly by companies as a precursory step to determine which candidates should be invited for an in-office interview. Phone interviews save companies and candidates time and money that is typically spent on in-person interviews. Here are a few tips to help job candidates navigate and master a telephone interview.
OK, I admit it. I will tell you a secret just between you and I…..I stayed in a job I hated for many, many years because I had a good salary and health benefits and a mortgage and other bills to pay.  I dreaded walking into the doors of the office to a job that didn't fit who I really was.

What is an outfit idea for professional work environments? How bare is too bare in the summer time for your arms, stomach, and legs?
Do you ever feel like you are being taken advantage of at work?  Do you ever feel like you can't stand up for what you think or believe at work?
One thing that I have learned in my job is that you have to speak up for what you think because if you don't, it usually means more time and work.  Even if no one listens to what I have to say, at least I have said what I think and believe.  I remember how hard it was to stand up for myself when I first started my job.  It was terribly difficult.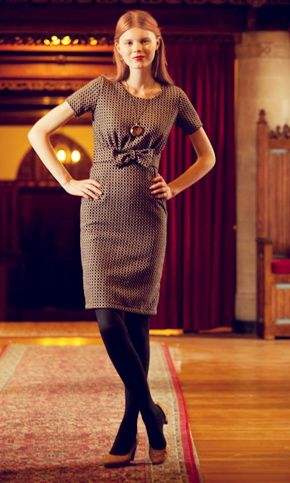 Dear Classy Career Girl, I have a big interview next week.  I feel a suit with a skirt as opposed to pants is more appropriate based on the level on the position I'm interviewing for.  My legs are not to the point I would want to go bare legged as I'm Irish and it is winter – need I say more! Should I forgo the skirt and wear a professional pant suit?  Or should I wear a skirted suit with pantyhose.  I am going to pick a cream color, tan or light gray suit as I think light colors look better on me. Thanks for any advice you can give! -Pantyhoser
We have known the importance of being productive since early childhood. Productivity helps us complete tasks faster, optimize the working process and, therefore, get the energy to live not only business but personal lives as well.
In fact, a well-organized workplace can boost productivity.

Dear Classy Career Girl, I am really curious how to wear your hair for an interview. Is it better to have our hair up or down for an interview?

Think no one reads a cover letter? WRONG!  The small things really do make the difference. Some hiring managersonly look at a cover letter because it should give them everything they really want to know about you.  Some hiring managers find resumes boring and they only want to see the good stuff where you really brag about yourself and tell them exactly why they should hire you.  That is why an AWESOME cover letter truly is important!
I keep getting this question over and over, "What books do you recommend for professional women?"  Well here you go! I LOVE reading career and entrepreneurship books and these are my absolute favorites!
I know this isn't a finance blog and I am not a financial expert. But, I do know that zero debt has allowed me to be able to have work that I am passionate about rather than just working at a job I hate to pay my bills and student loans.
Today I am going to tell you how my husband and I paid off our $80,000 of debt.  Hopefully, this will give you some ideas of how you can also pay off your debt so you don't have to go to a job you hate just for the money.
Team CCG Favorites
Of course a few of our favorites didn't make the list but we still wanted to share:
3.

My 10 Success Principles

: The Exact Foundations On Which I Built My Dream Career and Business

 
What did you think of our most read articles and what content do you want to see here in 2016? Please share in the comments below!