If you love to communicate and share what you know, don't wait any longer to start making videos for YouTube. Making videos gives your business a face. It increases the trust that people have in you because they get to know you and your personality. Get over your fears of video and start improving buyer confidence.
Here are 5 simple steps to start making videos on YouTube:
Step 1: Create an Outline
Identify great content you can teach in less than 5 minutes that relates to your lead magnet. You can also create content from the fears and frustrations your client's are having from a survey you previously did.
Step 2: Hit Record
Grab your iPhone or use the video camera on your laptop. Informal videos are all you need because they make you a real person. Remember, you can also record your screen using Quicktime if you have a Mac. Or do a Google Hangout and record your beautiful face and your screen in one video. Then, it will upload directly to YouTube once you end the call.
Step 3. Share Your Free Lead Magnet
The most important thing you can do to use YouTube to actually grow your business is to focus on building your email list during your video. Tell your leads to sign up at the end of your video and add an annotation speech bubble that says, "Click here to signup." Link the speech bubble to an associated website (your optin page).
If you have any upcoming webinar, make sure you share that on your video too!
Here's a simple transcript for a webinar announcement video: "Hey, it's (your name) and I have a brand new webinar all about (blank) and I want you to come check it out. Here are three things that I am going to cover (add your 3 bullets) and all you need to do is sign up by clicking the link here to reserve your spot."
Step 4: Complete the Video Description
Use the description wisely. Include your URL in the beginning of your video description and always include a call-to-action. Add tags for your video that will help searchers find your video.
Step 5: Upload Your Video
Upload the video and embed the video on your blog. Connect and comment on other's YouTube videos. Remember that the purpose is to be social!
Important Note: Don't link to your YouTube video to Facebook. Instead, upload videos directly to Facebook for more reach and engagement.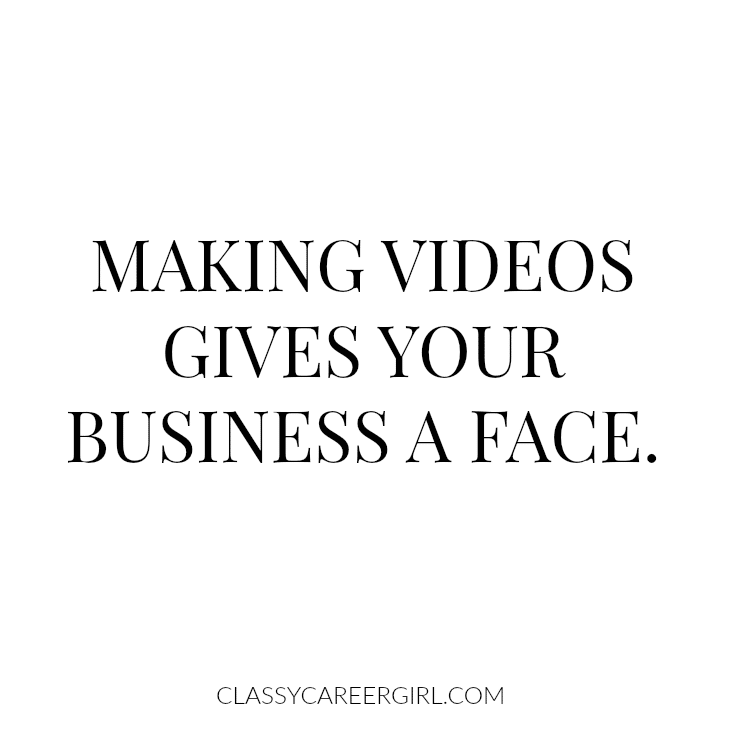 Are you going to start making videos?