Note: This is the second vlog in my travels to New Zealand. You can watch the first vlog here.
The secret to having it all is knowing you already do.
Sometimes I need to stop for a moment and remember that I don't need more.
1) Where we live.
I don't need a bigger house. Our little two bedroom apartment we rent is perfect and 100% stress-free. I also live in San Diego, a location I dreamed of living in since I was in high school.
No more dark cubicles. I now get to work by this natural sunlight, my "You Got This" candle, fresh flowers as often as I can, and of course, a pink stapler I never use because why not.
Behind my chair is my inspiration board that keeps me inspired with all our @classycareergirl brand colors, pictures, dreams, and goals.
My best view though is straight ahead because John and I share a long desk. We make it work in a tight space.
We thought about an office but decided we wanted to invest in other areas of our business instead. Best decision ever as we completely revamped our business over the last year.
Living quarters won't always be so tight. Our office won't always be in our bedroom. We will someday have more walls between work, family, and personal life.
But for now, this is happiness. This is freedom. This is family and I wouldn't change it for the world.
2) Motherhood.
I don't need a bigger family. I still remember the days I prayed so hard for the family I have now.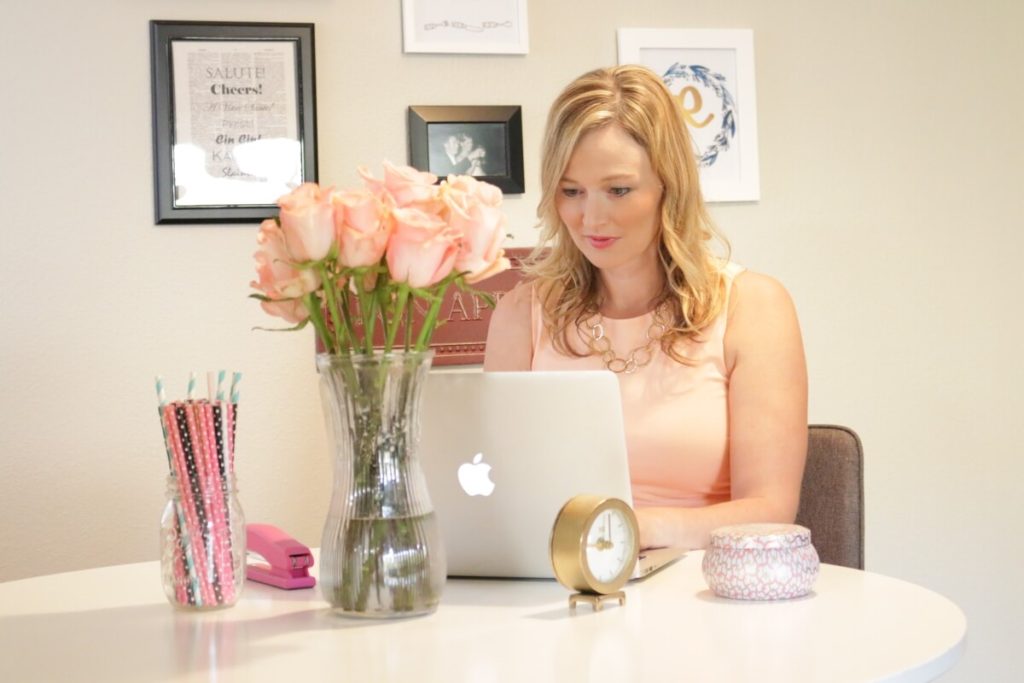 3) Career and business.
I don't need a bigger business or salary. My team and clients are amazing and things are working great just the way they are. A few years ago I would have dreamed to have the business model, freedom, income, and clients that I have now.
I don't need a better life.
I have it all and I'm so grateful for EVERY little thing in it.
Don't get caught up in the more game. It's exhausting and doesn't bring happiness, peace or satisfaction.
The secret to having it all is knowing you already do.