Hi friends!! Super excited to share that we are officially going to be launching ***** (something brand new I can't tell the name yet!) to the public for the first time ever! We will be opening doors at Classy Career Girl's 10th birthday party on March 24th. I get so pumped preparing for this party because that means we get to help so many more women make the big commitment to get their career unstuck and make their dreams happen! 
Our brand, Classy Career Girl, is way, WAY bigger than just starting a business or getting a new job. #TheClassLife is about eliminating stress, having more time to spend with the people you love and having a passion for the work you do. It's about enjoying Mondays, having financial independence and living a life with no regrets. Our vision for the next 10 years is to help you build a meaningful career that makes an impact on the world while reaching your career and life goals and dreams.
It's about being happy and fulfilled now, not about being happy when I get the dream job or make a certain amount of money. No amount of money and no perfect job will make you truly happy until you find personal happiness first.
This is the journey I've been on the past ten years.
Last night my husband asked me when I had been truly happy lately. I said these past two months. Why? 
2019 brought a lot of unexpected work and stress. I turned my dream business into an overworked hectic life. I lost my priorities. I lost my purpose and my calling.  I forgot my why. There was a strain in my relationships because I had put work first instead of family.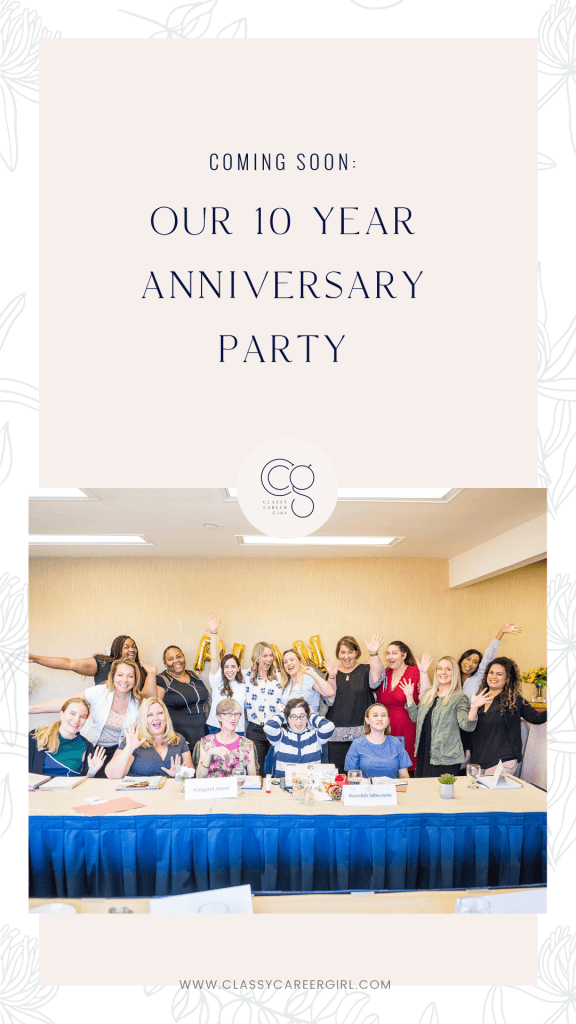 Here's the problem I faced and I think you might be facing too:
Having no time for yourself.

Weekends are way too busy and then Monday is here already.

You are doing everything for everyone but not yourself.

You just feel like you can't get ahead.

You wonder is there more to life than this?

You know you should be saving more….

You know you should be working out more…

I am missing out on my family.

There's just not enough time or money to make my dreams happen.

I have no idea where to start (or in my case- re-start)
And here's the most painful thought:
If I died today, I would leave so many dreams not yet done because I'm just getting started!
So I've taken the last two months to really get back to what I stand for and what my vision is for the next decade. Here's what I believe to be true:
There's more to life than a paycheck. We each have a calling we were born to do and God gave us strengths, passions and a career that only you can do. You don't have to choose between happiness and a good job that pays the bills. You can be so happy and excited in your career. You can also be an incredible mom with a fulfilling career too if you want to. And you can be financially rewarded for the work you love too.
So at the beginning of this year, I ditched everything that was not making me happy. For two months, I didn't do anything new in my business. I started to take my own advice on getting back to what makes me the most fulfilled.  I found the little things of being a mom really made me happy.
I read 17 books in January and Feb. I walked my daughter to school and picked her up everyday. I started waking up earlier so I would have more time to myself. I got involved in a bible study at my church. I volunteered at my daughter's school. I went on field trips. I started going to my parent's house once every week to spend more time with them. I stopped working in the evenings.
I'm so excited to share with you more about the vision of where we are going on our 10-year birthday party, March 24th. And it's the first time we will be launching something brand new to the public that we've been working on for an entire year! You'll be given a special invite on  March 24th so do not miss it! We are evolving as we grow and I thank you for all your support and input as we've evolved to serve you better. 
This is YOUR community and we always need your help to continue improving it.
Thank you again and excited to celebrate 10 years with you!
Love,
The Classy Career Girl Team (Anna, John, Beverly, and Lor)