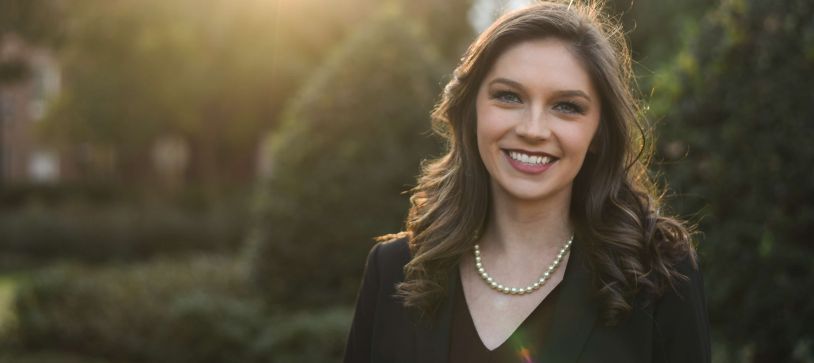 08
Dec
Female? Check. Working professional? Sure. Ambitious too? Listen up, gurl: you need to grow out of these bad habits – pronto.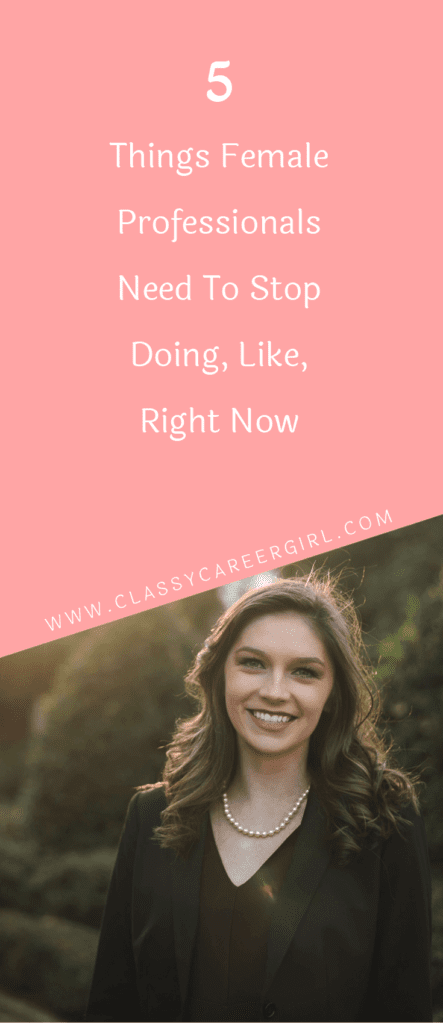 5 Things Female Professionals Need To Stop Doing, Like, Right Now
1. Perpetuating Double Standards
We all grew up in the same society. Unconscious bias isn't limited to men; we, too, harbor preferences and discriminatory opinions. Just because you are female does not mean you are incapable of sexism.
Don't believe me? It's well known that men tend to speak over women much more than members of their own sex in the workplace. But were you aware that this pattern extends to females too? Women are much more likely to interrupt other women than men – and who can blame them? It's how we've been taught to operate since birth.
Mind your own bias in the workplace. That manager isn't 'bossy' or a 'bitch'; she's your boss. That guy isn't crying 'like a girl.' He's just crying. Fighting sexism at work means combatting your own preconceptions too.
2. Killing Them Softly
No, we don't mean swerving from swears – although your mama would probably have words for you on that one.
Too often at work, we tiptoe around what we actually mean. While both sexes are capable of this behavior, it's women who most frequently couch communications in apologetic language. While there's nothing wrong with being friendly and cooperative in a work environment, taking the subservient road can make you look weak. After all, if you don't value your opinions then no-one else will.
Don't think you're guilty? How many times a day do you use the following:
"I just wanted to let you know…"
"It might not be important but…"
"Just checking whether or not…"
"Sorry to interrupt…"
'I was wondering…"
We're not saying be blunt, but do be direct. If you think the blue design is better than the yellow, say so. Give your feedback – generously and constructively – and bow out. Also, beware of emojis and the exclamation marks. They're generally used more by women than men to mitigate potential conflict in the same way the above phrases do. While this isn't inherently bad, you may wish to question whether it's truly necessary.
3. Doing Good Work Quietly
We all know what 'mansplaining' means, so I'm gonna guess 'bropropriation' won't cause you many problems. Correctamundo: it's a term widely used for a workplace phenomenon whereby men take credit for the work of more talented ladies.
On a general level, women are more likely to work hard for little credit let others take the credit for their work. A 2015 study found that women who co-authored academic papers with men were statistically less likely to receive due credit and tenure for their efforts. And we all know the office workhorse who stays after hours, delivers huge numbers and never gets a raise; in most cases, that employee is a she.
We're not saying be pushier than a helicopter parent in exam season. But don't let your good work go under the radar. Take credit for your efforts, ask for that pay rise and make it clear you won't be 'forgotten' in the running for that promotion.
4. Allowing a Man to Pay for You on a (Heteronormative) Date
Okay, not strictly a professional qualm, but oh my goodness how is this still a thing? Stop it. Now.
You have a job. You earn money. Presumably, you are capable of supporting yourself. Why on earth should you allow a person of roughly equivalent social status to pay for you on a date? Unless this person is truly well-off and you're barely making ends meet, there is no logical reason in our enlightened, gender-equal society (ha!) that you shouldn't be paying your way.
"But he asked me on a date," you cry, "and he chose the place!"
You are a self-respecting adult. If you're not willing to spend money eating out with a particular person, don't agree to do so. Similarly, don't agree to visit a restaurant that you can't afford. It's basic common sense.
Hate gender double standards? Stop profiting from the 'chivalrous' traditions that perpetuate them.
5. Feeding the World
Everyone likes baking – boy or girl, woman or man. Problem is, the common-or-garden brownie actually carries a humungous socio-political charge. Remember when Hilary Clinton wondered whether she should have stayed home and baked cookies?
There's been plenty about this already published on the internet. As Ellen Lubin-Sherman, a New York-based business coach, claims in one Forbes essay: "Baking cookies or bringing in treats does nothing but demonstrate your femininity. It sends mixed messages about your performance and can do serious damage to your reputation and gravitas. The next thing you know, you'll be donning an apron." Yowza.
While Lubin-Sherman's view is sorta old-fashioned – after all, there's nothing wrong with an apron – it's worth taking note. While nobody's going to block your promotion on account of a tray bake, there's a potential dark side to those weekend blondies. If your authority in the office is less than solid and you're struggling to be taken seriously, establishing yourself as a 'nurturer' probably isn't the way to do it. Just think about it first.
Guilty of any of these behaviors? You and me both, friend. Now put your nose to the grindstone and sort them out before they sort you.

Latest posts by Anna Runyan
(see all)