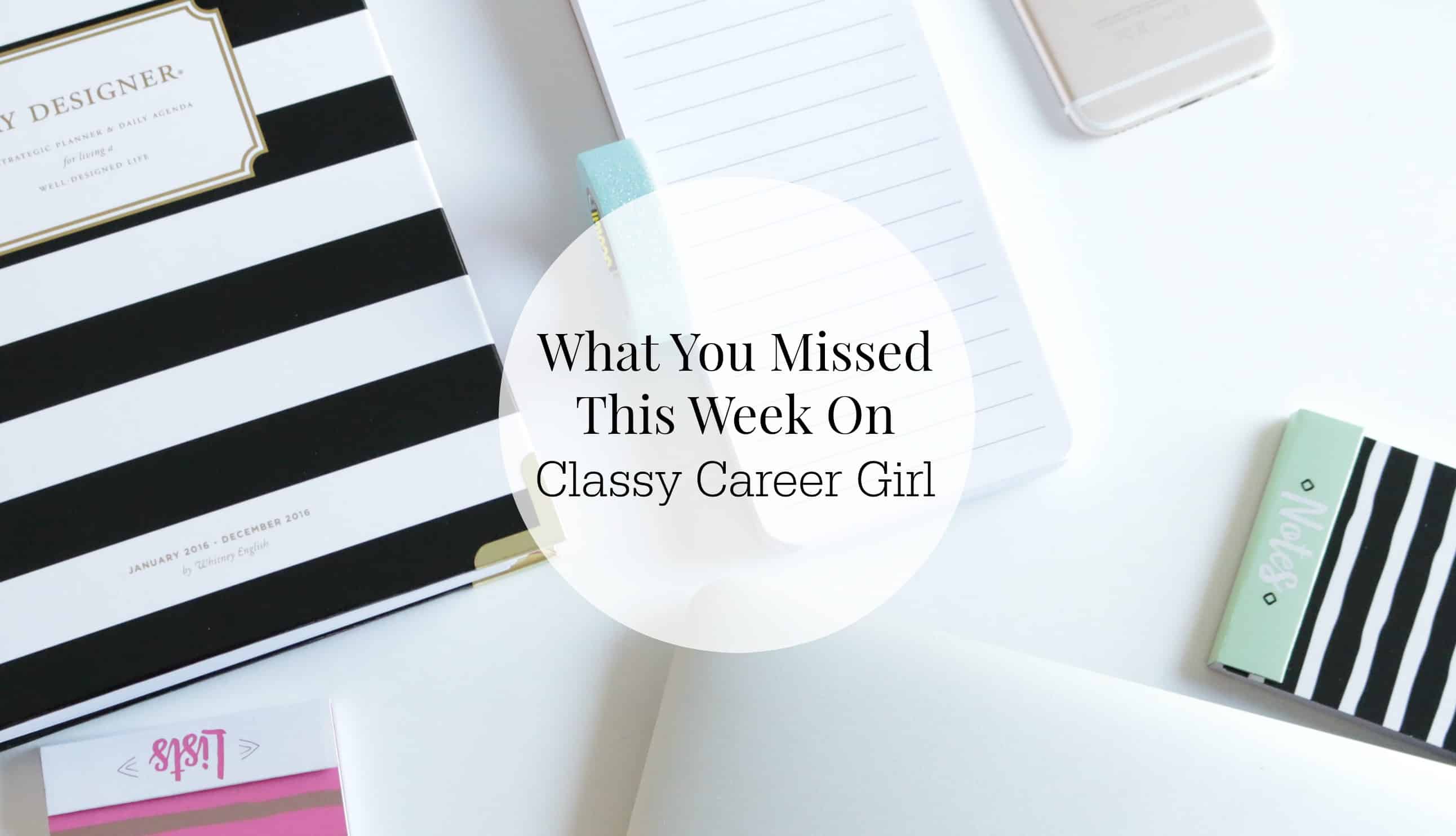 19
Jun
Happy weekend! Time to get caught up on what you missed this week and get one step closer to making your dream life happen!  From social media tools to becoming a great leader, as well as transitioning to a new career among many others, we've got lots for you to check out this weekend.
Here's What You Missed This Week at CCG:
You landed an awesome client! But now how to keep them? It's not enough to provide a good service, there are plenty of other providers out there who can offer the same; you need to stand out from the crowd. The key is to provide an excellent customer experience and wow your clients. Your clients will continue to return to you for services and refer others to you as well. You've got to take care of your VIPs!
Writing a great resume is not everyone's cup of tea. While some people manage to create punchy resumes like a walk in the park, the majority of us struggle in this area. This is mainly because most people do not understand the most basic and subtle nuances of writing a great resume to land a dream job.
We are all busy with work, schedules, and various activities, but we all know that our kids come first. They are our priority and flipped our worlds upside down when we first learned that they were going to be making their grand entrance to the world in 9 months. The baby years were tough but as we get into the toddler years, things change and the more knowledge you can gain about becoming successful parents, the better.
Are you one of those people who can't sit still? Does the thought of sitting behind a computer for 8 hours a day make you break out in a cold sweat? Don't worry if you haven't found your calling yet as there are plenty of active jobs available.
Pinterest drives the most traffic to my site. Over the last few months, I doubled my followers and tripled my traffic from Pinterest. When I know something is sort of working, I dive in and figure out how I can maximize it to the fullest extent. This video I recorded for my team a few months back to teach them how to create Pinterest pins themselves. The truth is that I don't create them anymore, my team does. But, everything I delegate in my business, I learn how to do first. Today, you get to go behind the scenes and see the video I recorded for my team on how to create Pinterest photos.
Want more clients? You are in the right place.
But first, if you haven't yet set a goal for how many new clients you would like to attract, we highly recommend setting your goal right now.
Welcome to CCGTV! This is a daily video show where I answer your questions! Every weekday on YouTube, I'll be answering YOUR questions and I am super excited!! If you have a question you would like me to answer on a future episode of CCGTV, leave a comment below or email me at anna@classycareergirl.com.
There may be a number of reasons why going back to school isn't an option in your life right now. It could be that you feel those years are behind you and you are now in the workplace. Or, it could be that due to a variety of different reasons, maybe you never really were able to figure out what you wanted to do and what degree you should get.
It may be that it is only recently that you have been considering studying abroad or it could be that you've been considering it for some time. Whichever the case, you've probably heard or read by now that studying abroad will change your life. Well, this is true. But, what is far more important is how it will change your life. Traveling across the world and taking some classes will not change your life if you are not prepared with an open mind to all of the new amazing experiences that are about to come your way.
Wonder how the top brands have such beautiful social media images? Look no further because today you can create the same beautiful images as anyone else out there… for FREE! Today I am bringing you a brand new, very useful graphic design tool you can use to create the photos and videos you need for your social media platforms, blog, or business.
Welcome back to our weekly CCG podcast! Today we are talking about your second act in your career and in your life. Maybe you are feeling like a career transition is needed and you are a little stuck in a rut. This is for you. I am excited to share an interview with me today by Andrea Shields from the Your Second Act Summit.
It's easy to neglect your staff when you are a manager. You don't do it by choice. It's easy to get busy and assume that your employees are happy, enjoying their jobs and doing their best work. In many cases, though, there are all sorts of things you could be doing to improve your communication and leadership of your staff. The better your staff perform and the happier they are, there will be a greater level of productivity and improved performance for your company.
Historically, the world of finance has always been a male-dominated industry. However, there are now signs that this is beginning to change. The past decade has seen a number of women get leading jobs in the finance industry. However, few sit at the top, and there's still undoubtedly work to do. Let's review how women's role in the finance industry is changing and how it might evolve in the future.
Latest posts by Lor Mancera
(see all)