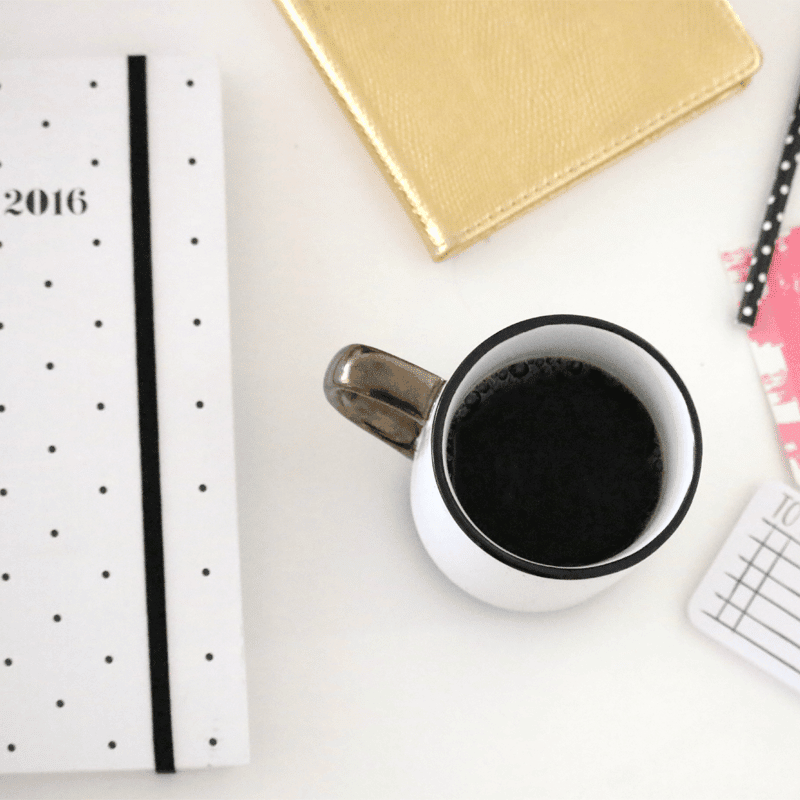 16
Jan
Happy weekend! Time to get caught up on what you missed for the week and do a little learning to get one step closer to making your dream life happen this weekend!  From traveling abroad to finding a job on Twitter, we've got lots for you to check out this weekend.
Here's What You Missed This Week at CCG:
Emma Watson's New Book Club: You may know Emma Watson from Harry Potter. But, most recently you may know her from

this speech

and being appointed as a
UN Women Goodwill Ambassador
and helping to launch the UN Women campaign

HeForShe

, which calls for men to advocate
gender equality
. Now she's at it again! She's starting a feminist book club this year and all of us at CCG are joining in and fully supporting!  Will you join with us CCG Readers?
How to Clean Up Your Workspace: 
Everyone loves to lose weight and I discovered where most working women are hiding their extra pounds! Extra weight slows you down and you don't want that as a talented, focused woman. Where are those hidden pounds lurking. 
They are the excess paper piles, binders, and files!
Our 8 Best Articles on How to Get Out of Debt: 
Since money topics are always a hot and trending topic on CCG, we thought we would do a roundup of ALL of our best money and debt articles.  The truth is that getting in control of your finances can change your career. They both go hand in hand. So take charge. Get out of debt, be in control of your money so that you can be in control of your career success and happiness. 
Read these 8 articles to learn how to get out of debt and change your career and life.
How to Make a Blog in Under an Hour: It's really not that hard to make a blog. Website stuff is where many people get stuck because they think creating a website is too overwhelming and time consuming. It's actually pretty simple. I taught myself a few years back and continue to design, create and modify websites myself and with the help of my fabulous

virtual assistant

 team too!
5 Ways to Find Your Calling: 
I know you want your dream job, but how do you find your calling? That's the question you need to ask that will lead you to your dream job. 
Don't be ashamed if you still don't know what your calling is.
How to Make Videos Yourself:

 
If you are wondering who is behind Anna's videos, it's me. I'm John, Chief Operating Officer here at CCG and Anna asked me to share how to make videos and how I help her behind the scenes in this video setup tutorial. 
I am no video expert. I have just done the same research that you are doing right now to determine what works and what doesn't. And I am also in charge of our finances at CCG too so rest assured, this getting started guide is the most affordable way to get started setting up your video studio.
How to Deal With Difficult People: 
Let's be honest. Whether it's co-workers or family and friends, we all have to be around some people who are pretty annoying occasionally, right? Not everyone is the easiest to get along with and I've had my share of working with difficult people too. I'm going to be completely honest with you right now. As zen and peace loving as I try to be as a yoga instructor, I can get really annoyed with certain people. This includes family members and strangers.
3 Body Language Habits of Successful Women: 
Happy New Year! Is professional development one of your resolutions? According to a Harvard and Stanford study, one's career success is based 85% on social skills and only 15% on technical skills. These statistics mean that it is crucial to set yourself and your body language apart from the competition so that you can become more confident and more credible.
One Woman Encounters (not so) Equal Pay: 
Today, I want to share a short video about one woman who learns how much she is paid compared to the men in the office. What would you do if you discovered the difference of your pay from your male colleagues? The work is the same and the position is the same, but your pay is lesser.
Things to Learn This Week:
Free 7-Day Challenge
: New Year, New Career, No FEAR! This free challenge by our friend, Christie Mims, is the one BIG thing you need to do if you want to get a new job in 2016.  Thousands have signed up already – make sure you don't miss out!
Making of a Coach Free Webinar Series: If you feel you're being called to the COACHING industry as your career or a supplement to what you're doing now, but aren't sure how to actually BE A COACH, it's your lucky day.
My friend, Jenny, has just opened registration for her free awesome webinar series that starts today for new + aspiring coaches – "Want to Be a Coach?"
Mompreneurs Lead With Heart Free Video Summit: 
At this virtual summit, 20 women who are experts in marketing, vision, coaching and mindset, as well as work-from-home moms, will come together for 10 days to share stories, struggles, and successful strategies just for you. 
Videos start January 20th (and Anna is invited to present her advice too! 🙂 

Latest posts by Anna Runyan
(see all)