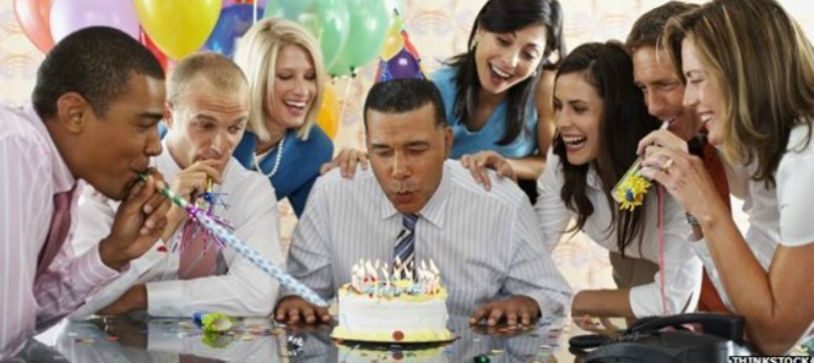 25
May
It's no fun to go to work on your birthday.  Here are a few fun things you can do around your office to make the birthday boy or girl actually
enjoy
coming to work on their special day.  Little things like remembering your coworkers birthdays can really go a long way.  This is a great way for everyone in your office to feel recognized and appreciated!  Do you know your boss's birthday?
Have someone on your team collect everyone's birthday and keep track of them for the year.  This person will be in charge of passing around cards to have people sign a few weeks before each birthday.
Decorate the birthday boy or girl's office or door with streamers, balloons or post it notes (just don't overdo it!:)
Go out to lunch and treat the birthday boy or girl.
Put a small budget aside to be able to have a cake or donuts every time a birthday rolls around.
Send a handwritten card to their home with a gift that the entire family can use (ex. movie tickets, sporting event tickets, gift card to a restaurant, etc.)
Let them leave early! 🙂
(Author's note: It is my birthday today but I DON'T have to go into work.  Instead I am headed to Seattle for a friend's wedding.  YAY! 🙂 

Anna is the founder of Classy Career Girl, named by Forbes as one of the top 35 most influential career sites of 2014. She helps millions of women design and launch their dream careers, businesses and lives through her website, online courses and social media channels.

Latest posts by Anna Runyan (see all)