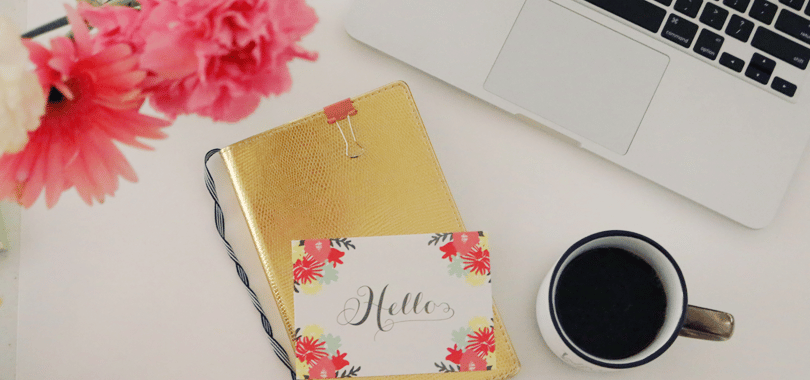 22
Nov
Recently, I was contacted by Monster.com to showcase the new success stories community where participants are encouraged to submit success stories or career tips to the community via videos, photos and text. This community is meant to encourage hope and optimism in this very tough job market that we are in.  I was extremely excited when they offered me the opportunity to interview Greg Drevenstedt who found his dream job on Monster.com the very first day of his job search.  I was impressed with Greg's positivity and determination and I think his story is inspirational to those of us searching for our dream job.
1. What or who pushed you to decide to take a chance and find your dream job?
A perfect storm of bad circumstances. I was living in New Orleans when Hurricane Katrina hit, and six months later my marriage fell apart. I moved to Los Angeles to rebuild my life and ended up in another unfulfilling job. Even though I had a PhD from an Ivy League university, I didn't enjoy the "number-crunching" research I was trained to do. As a divorced hurricane refugee, I had nothing to lose and everything to gain by pursuing a dream job.
2. What is your favorite thing about your current job?
The adventure. I travel all over the country and around the world to ride motorcycles, and then I come home and write about my experiences. I've been in every issue of Rider magazine since I started in March 2008, and that stack of magazines is an amazing scrapbook of my life! Every month there are new adventures—motorcycles to ride, roads to experience, exotic places to visit.
3. What is your advice to applicants who don't believe they meet the job qualifications?
Unless there is something very specific that you don't possess—like a medical degree and you're applying to be a nurse or doctor—every person has the ability to stretch themselves, to expand or reinvent who they are to meet a new challenge. I didn't have a journalism degree and I hadn't ever worked at a magazine, so I had to re-think and adapt my education and experience to fulfill the job requirements at Rider. Plugging ourselves into a job that doesn't require us to grow and evolve leads to boredom, mediocrity, and dissatisfaction. Think big, think creatively, but also be willing to pay your dues to get to where you want to be.
4. How did you make your cover letter and resume stand out from the rest of the applicants?
My job title is Road Test Editor at Rider magazine. I had ridden motorcycles and read motorcycle magazines for years, and I knew that Rider was focused on real-world riding, not racing or exotic motorcycles that only wealthy people can afford. Therefore, in my cover letter, I wrote a confident, interesting narrative that emphasized my real-world experience and how it would resonate with Rider's readers. Pour yourself into the job application; read and re-read the requirements, write and re-write your cover letter and resume; have others read both and give you feedback to make them better. It should be your job to get that job. Work hard at it, submit professional materials, and above all, make it personal. Be the person they want to hire.
5. What do you think is the most important tip for job searchers looking for their dream jobs in this challenging economy?
Find the appropriate balance between being realistic and being ambitious. Every person's circumstances are unique, from schools they've attended and jobs they've had to their present-day life (rent/mortgage/bills, single/divorced/married, kids, etc.). Some need a "shock to the system" to break free of old habits or a dead-end career path. For others, radical change isn't the right way to go because it can be very disruptive. In my own case, it was only after I had gone through enormously challenging personal circumstances—feeling like I had lost everything—that I was able to shift my thinking and take a risk. You can pave the way to a dream job through incremental change—taking classes, learning about a new industry or technology, paying off debt, simplifying life, and so on—while still managing the demands of daily life.
For more inspirational job search stories or to submit your own success story, visit Monster.com's Success Stories community.

Latest posts by Anna Runyan
(see all)